Real Gone Music July 29, 2014 Release: Dream Academy Collection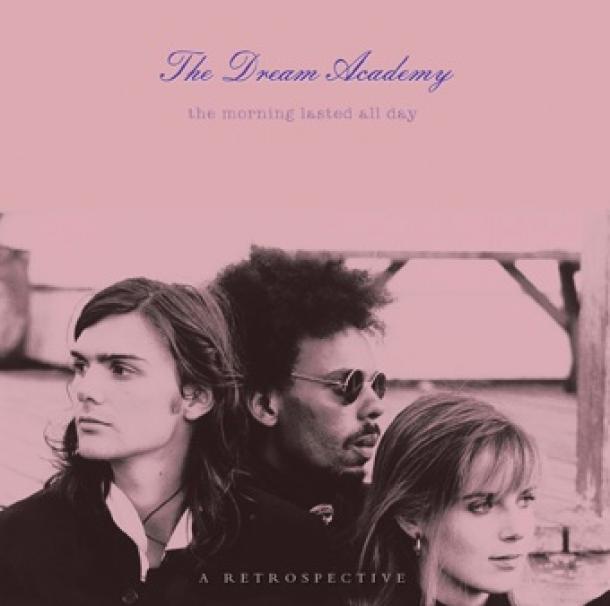 With their varied instrumentation, intimate song stylings, and poetic, allusive lyrics, The Dream Academy always stood apart from their '80s British rock brethren; that they dedicated their hit song, "Life in a Northern Town," to Nick Drake and minimalist composer Steve Reich spoke volumes as to the reach of their intellectual and artistic ambition. Indeed, though they were together for only three albums and a handful of singles, Nick Laird-Clowes, Kate St. John and Gilbert Gabriel left behind a body of work as captivating as that of any of their contemporaries, their solid songwriting, unusual arrangements and innovative production touches (thanks in part to co-producer David Gilmour of Pink Floyd) only sounding better with age.
Now, Real Gone Music and Nick Laird-Clowes have joined forces to release the definitive Dream Academy collection, a 2-CD, 24-track set entitled The Morning Lasted All Day -- A Retrospective. Due out July 29, the release not only features such hits as "Life in a Northern Town" and "The Love Parade" and key album tracks, but also is chock-full of unreleased tracks, rare nuggets and even a new track, "Sunrising." "I wanted this to be a definitive 'best of' that would also include a few key unreleased rarities for the people who really know our work," says Laird-Clowes. "I'm thrilled that I found some tracks that I think sit easily beside our best work so that any listener could enjoy the collection as a seamless whole."
Indeed, The Morning Lasted All Day features such gems as the unreleased songs "Living in a War" (with David Gilmour on guitar), "The Chosen Few" (with Gilmour playing electric and slide guitar) and "The Last Day of the War" (a lost track recorded right after "Life in a Northern Town"); the unreleased and much requested instrumental of "Power to Believe" from the John Hughes-directed film Trains, Planes & Automobiles, co-produced by Hugh Padgham; the rare B-side "Girl in a Million," and the long-lost 12-inch side "The Demonstration." What's more, careful listeners will also hear musical contributions from The Smiths' Johnny Marr, Fleetwood Mac's Lindsey Buckingham, Polystyrene of X-Ray Spex and Eagles songwriter J.D. Souther, all of whose contributions are meticulously noted in Laird-Clowes' liner notes, which offer a look inside the artistic inspiration and recording process for each song as well as the stories behind the band's origins and three albums. Remastered and sequenced by Laird-Clowes, and sporting photos taken from the band's personal archive as well as from a lost session by the legendary Arthur Elgort, The Morning Lasted All Day just may be the best double-album released this year, new or old.

SONGS:
CD One
1. Life in a Northern Town
2. The Love Parade
3. The Edge of Forever
4. Please, Please, Please Let Me Get What I Want
5. Johnny (New Light)
6. In Places on the Run
7. Ballad in 4/4
8. Girl In a Million (for Edie Sedgwick)
9. Power to Believe
10. This World
11. Here
12. One Dream
CD Two
1. Indian Summer
2. Lucy September
3. Hampstead Girl
4. The Demonstration
5. Living in a War
6. Love
7. Waterloo
8. The Chosen Few
9. It'll Never Happen Again
10. Power to Believe - Instrumental
11. The Last Day of the War
12. Sunrising