Reggae Returns to Mishawaka This Friday with The Green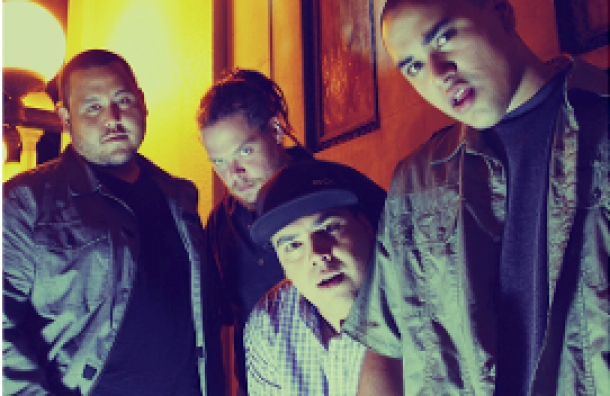 On Friday, May 31st, The Green performs at Mishawaka Amphitheatre. The sextet will release their new singles "Take Me On" and "Something About It" on May 21st. Both songs will appear on the band's third album, scheduled for release by Easy Star Records on August 20th. The Green's last album, Ways & Means, spent four-weeks at #1 on Billboard's Reggae Chart.
The Green's self-titled debut album was named iTunes Best Reggae Album of the Year, and made Billboard's 2010 year-end Top 10 Reggae Chart. Shortly after its release, the band began a cycle of heavy touring. Flying to the mainland and traveling the country in support of acts like Rebelution and SOJA, they honed their eclectic blend of reggae and four-part vocal harmonies. After playing all 41 dates of Vans Warped Tour 2012, the Oahu-based group completed a 31-city headlining U.S. fall tour, including multiple sold out dates.
"The Green's powerful sonic identity fuses late 1970s-era dub-heavy roots reggae (reminiscent of English bands like Aswad and Steel Pulse) with strands of contemporary rock/pop/R&B and sporadic indigenous Hawaiian musical and lyrical references." - Billboard
Friday, May 31 @ Mishawaka Amphitheatre
Opening bands: The Expanders, Policulture
Doors: 6 PM / Show: 8 PM, All Ages, $22.50 adv / $25.50 dos / $35 VIP 
Tickets
13714 Poudre Canyon Highway Bellvue CO 80512
-
The Green - U.S. Tour Dates
May 18 - Honolulu, HI - The Republik
May 24 - Monterey, CA - California Roots Festival
May 29 - Salt Lake City, UT - The State Room
May 30 - Denver, CO - Bluebird Theater
May 31 - Bellvue, CO - Mishawaka Amphitheatre
June 02 - Ozark, AR - Wakarusa Festival
June 04 - Austin, TX - Stubb's
June 06 - Phoenix, AZ - Crescent Ballroom
June 07 - Agoura Hills, CA - The Canyon
June 08 - Bakersfield, CA - Rockin Roots
June 09 - Hermosa Beach, CA - Saint Rocke
June 12 - Solana Beach, CA - Belly Up
June 13 - Solana Beach, CA - Belly Up
June 14 - Anaheim, CA - House Of Blues
June 15 - Las Vegas, NV - Reggae In The Desert
June 17 - Portland, OR - Doug Fir Lounge
June 18 - Portland, OR - Doug Fir Lounge
June 19 - Redmond, WA - Marymoor Park *
June 21 - Boonville, CA - Sierra Nevada World Music Festival
June 23 - Avila Beach, CA - Avila Beach Resort *
June 29 - Santa Barbara, CA - Santa Barbara Bowl *
* w/ Damian Marley & Stephen Marley