Rex Foundation: Black Tie Dye Ball, Musical Caravan Shows & More
Submitted by mike on Thu, 09/04/2008 - 23:56
Rex Musical Caravan keeps growing with upcoming events, community fundraisers, festival presence and great success with Rex Jams at recent summer festivals, all demonstrating the musical community's support of the Rex Foundation.  Check out all that is happening and join in for the great music, fun connections and celebrations of our 25th anniversary:
    * Donna Jean & the Tricksters, Saturday, September 20th, Knitting Factory, NYC - Come early for the pre-concert reception with musicians, food, drinks, and VIP Balcony access.  Click here for ticket details.
    * Black Tie-Dye Ball with Dark Star Orchestra on Saturday, September 27th, Henry Fonda Theater, Hollywood, CA
Be part of this fun evening featuring a pre-concert reception with the artists, food, drinks, goody bags and local area entertainment.  And, there will be a silent auction.  Click here for more details, including how to purchase reception tickets if you already have your concert ticket and to check out the local area programs designated to receive proceeds from the event.
    * New Riders of the Purple Sage, Tuesday, September 30th, The Blue Nile, New Orleans, LA.
The Rex Foundation has given over $20,000 in Katrina relief since 2005.  We are pleased to celebrate our first fundraising event in New Orleans with our good friends the New Riders of the Purple Sage - a pre-concert reception with the musicians, finger foods, drinks, and concert tickets.  Due to the recent hurricane weather in the New Orleans area, ticketing for this event is not yet available.  Please check out our website next week for updated information and ticket links.
Blue Turtle Seduction is on board the Musical Caravan, helping raise funds for the Rex Foundation during their Human Rights Awareness tour September 19th - November 2nd.   All shows during this tour are free to students and help raise awareness for human rights.
Dark Star Orchestra Rex Musical Caravan Tour - Join Dark Star Orchestra as they travel on the Rex Musical Caravan through their East Coast tour between November 7 and December 6th, where $1 of every ticket sold supports the Rex Foundation.   We'll have a celebratory Black Tie-Dye Ball on Saturday, November 29th, at the Nokia Theater in New York City.  Stay tuned for more information regarding this event.  
The Rex Foundation is honored to be a designated recipient of proceeds from The Give Festival, taking place Saturday, September 20th in Philadelphia.  We hope all of you in the Philadelphia area will attend.
Rex Jam Success!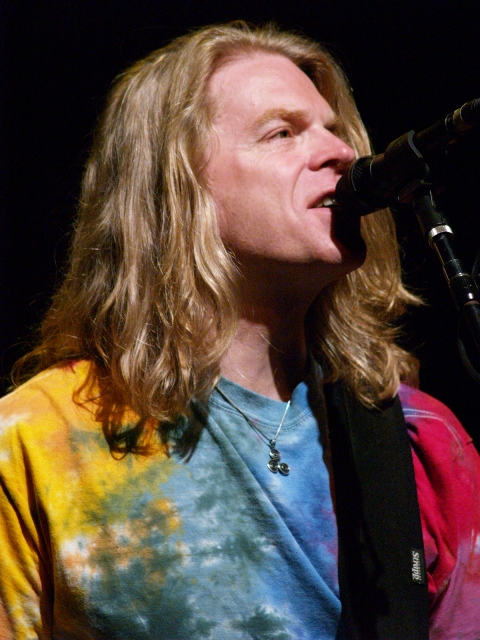 The Rex Foundation would like to thank everyone who has participated in the Rex Jams at the Mountain Jam, High Sierra, All Good, 10,000 Lakes, and the Gathering of the Vibes Festivals.   Thanks to everyone's generosity and great efforts, $10,709 was raised to help support local area music programs for youth.   For a complete recap, visit our 2008 Summer Festivals page.
Rex Foundation at the Hardly Strictly Bluegrass Festival
The Rex Foundation is honored to be one of the non-profit organizations present at the upcoming Hardly Strictly Bluegrass Festival on October 3rd-5th in San Francisco, CA.   Stop by the Rex Foundation booth to find out more about our current activities and get on board the Rex Community Caravan.
Check out and post your comments on the Rex Blog!
Want to know what is happening in the world of Rex? Get involved with the Rex Foundation Blog by posting your comments to share your views on the topics presented.  Add the RSS feed to your favorite social network and let your friends know you are a proud supporter of the Rex Foundation.
Save the Date for our 25th Anniversary Celebration at the Warfield Theatre in San Francisco on December 13th!  Details soon to come.
As we celebrate our 25th Anniversary we are reminded of the help we have been able to give thanks to generous supporters like you.  We are proud to travel on the Rex Community Caravan with everyone and continue our efforts through the power of community, service and the arts.