Rex Grants, Musical Caravan Events and The World As It Could Be
August began with our 2nd 3-day Institute on The World As It Could Be curriculum, presented in collaboration with the University of San Francisco. A filled class of 25 avidly took in the presented material to lea rn about the Universal Declaration of Human Rights (UDHR) and experience applying music, visual arts,  spoken word, performance arts and movement to express their personal connection to human rights issues.  The photo here shows the class members rehearsing for their culminating presentation.  The video of the culminating presentation helps demonstrate the intensely moving experience of working with the curriculum.  We are excited to know that the work done August 2-3 is now being applied in classrooms and communities in the Bay Area, as well as Milwaukee, WI!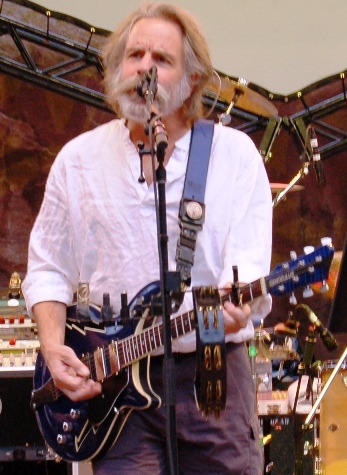 On August 10th, we were privileged to experience a very special night of story telling by Bob Weir, Carolyn Garcia, John Perry Barlow, and Mickey Hart about Rex and other reflections, led by Bill Walton, and held at Bob's new TRI Studios. We'll soon have the video of the evening available.
As to Rex Musical Caravan events, the SF Giants made August 9th another great tribute to Jerry Garcia and the Grateful Dead, and once again generously included the Rex Foundation as a recipient of charitable proceeds.   Adding to this already positive energy is the enthusiastic support reflected in the following upcoming Caravan events:
Thanks to contributors like you who donate $5 or more, initiate Caravan events, support our program work, and take part in Rex benefits, we are able to carry out The World As It Could Be initiative, keep making our grants and generate positive community connections along the way.  Check out the list of outstanding 2011 beneficiaries so far, and see, as you explore our website, everything else that your support makes possible