'Rhythms Del Mundo: Africa' At World Bank's Connect4Climate Event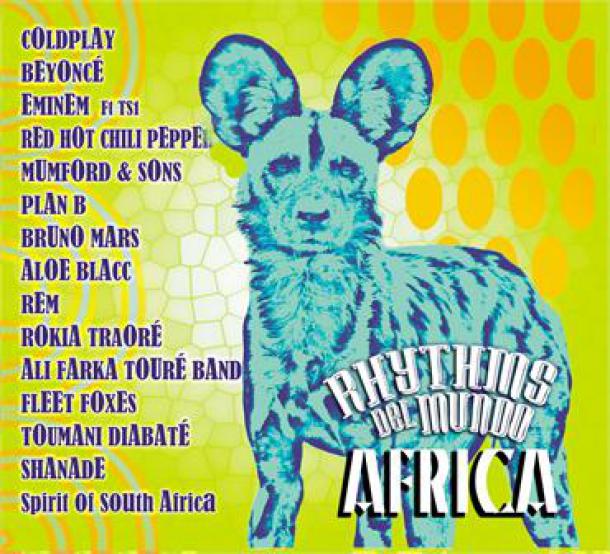 Artist Project Earth (APE) has recently joined forces with the World Bank's Connect4Climate (C4C) initiative and is collaborating on C4C's "campaign, coalition, and community that cares about climate change," including support for the Voices4Climate global photo, video, and music video competition (see below).
As part of this new partnership, C4C is organizing a major US launch event focused on climate change for  Rhythms del Mundo: Africa  at the Newseum  in Washington, DC on December 18, 2012.
Lucia Grenna, Program Manager of Connect4Climate, said, "We are thrilled to be working together in creative partnership with APE and hope that through the combined strength of our networks and the  Connect4Climate community we can help reach large global youth audiences to spread the word about climate change. Rhythms del Mundo: Africa resonates with us – not only because of the album's beautiful music, but more importantly for the powerful mission behind it. In light of the findings of the Turn Down the Heat climate change report just released by the World Bank this week, APE's efforts towards disaster relief and climate change awareness and education are more critical than ever.
A powerful example of youth empowerment are the young rappers from the Kibera slum in Nairobi, Kenya featured on the  Rhythms del Mundo: Africa album in a unique collaboration with Eminem for the remix of 'Not Afraid.'  The TS-1 rappers know firsthand how climate change and poverty impact their lives, and are using their creative talents and passionate voices to inform and inspire change. This CD makes their voices heard- elevating local voices to a global audience."
As World Bank Group President Jim Yong Kim said, "Lack of action on climate change threatens to make the world our children inherit a completely different world than we are living in today. Climate change is one of the single biggest challenges facing development, and we need to assume the moral responsibility to take action on behalf of the future generations, especially the poorest."
Launched in September 2011 by the World Bank, the Italian Ministry of Environment, and the Global Environment Facility (GEF) in collaboration with more than 140 knowledge partners, Connect4Climate (C4C) is a global partnership program dedicated to climate change communication, advocacy, and action.
Connect4Climate's goal is to create a participatory, open knowledge platform that engages the global community in climate change conversations to drive local action. C4C has built an aggregate online community of over 350,000 followers that engage in thousands of interactions per day; across multiple social media platforms, C4C reaches up to six million users each week.
As a follow-up to C4C's successful photo and video competition on climate change targeted to African youth in the run-up to the UN Climate Change Conference (COP17) in Durban in December 2011, C4C has launched Voices4Climate- a global competition to showcase the world's most powerful climate photos, videos, music videos, and podcasts in collaboration with MTV and TerrAfrica. The top music video winner will spend a day with MTV editors in London or New York to prepare their video for MTV's Voices platform, and the two podcast winners will travel to Doha to cover the UN Climate Change Conference (November 27 – December 7, 2012).
A catchy music  video called "Me and My Bike" produced by Kenya's Slum Talent Trust and featuring TS-1, a group of young rappers from the Kibera slums in Nairobi, won the youth video award in C4C's 2011 competition as well as APE's Youth Award in the 'One Minute to Save the World' film competition. These Kenyan rappers are featured on the Rhythms del Mundo: Africa album in a powerful collaboration with Eminem for the remix of 'Not Afraid.