RJD2 | Paradise Rock Club - Boston, MA | April 8, 2012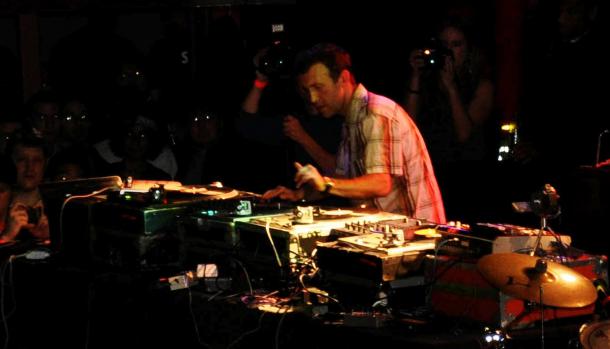 Heading to The Paradise, I'd never seen RJD2 live. No, like many of my fellows, my experience with the artist had been restricted to lone headphone listens of his dusty-funk compilations. And, to be honest, I thought that was good enough. Foolish me.
Fresh Produce opened the night up with a solid introductory set, blending club standards and old school discotheque relics into an increasingly energetic mix. Nothing too groundbreaking, but the duo's eclectic sound and tight turntable skills managed to build the crowd to their collective boogie-ready.
After about an hour set, Fresh Produce packed up to make room for their headliner. RJD2 walked on stage sporting a welding mask and a belt-mounted synthesizer, fully in character as he moved within inches of the throng on the floor. With distorted vocals and a bit of synth-induced crowd play, the masses were soon adequately prepared for what was in store.
First minutes in, and already the DJ's mastery of his craft was apparent. Whereas the artist's openers had taken their time, slowly building to crescendo, RJD2 wasted none, setting things into high-hop territory with one of his characteristic diamond-in-the-rough vinyl beats. Snare and horns kicked in, and we were off.
For anyone worrying that RJD2's performance might not hold up to a live setting, rest easy. On this night, the man was nothing if not a thoroughbred entertainer. As for the technical aspect of the music, no one could argue over RJD2's sensei-status on the turntables – his breaks were tight, scratches in all the right places, and every track played like something you just might've heard on the radio a couple decades back. But better, livelier. Still, as any concertgoer knows, technical prowess alone does not a live spectacle make. Clearly, RJD2 got that memo, too. It was truly a sight watching the DJ spin with trippy film painting the wall behind him and a horde of acolytes bopping in accord to the beats at his front. He was calm, methodical as he sifted through records in search of just the right sample for each occasion. And, with each successive track, the audience grew more dynamic, more eager for the next drop.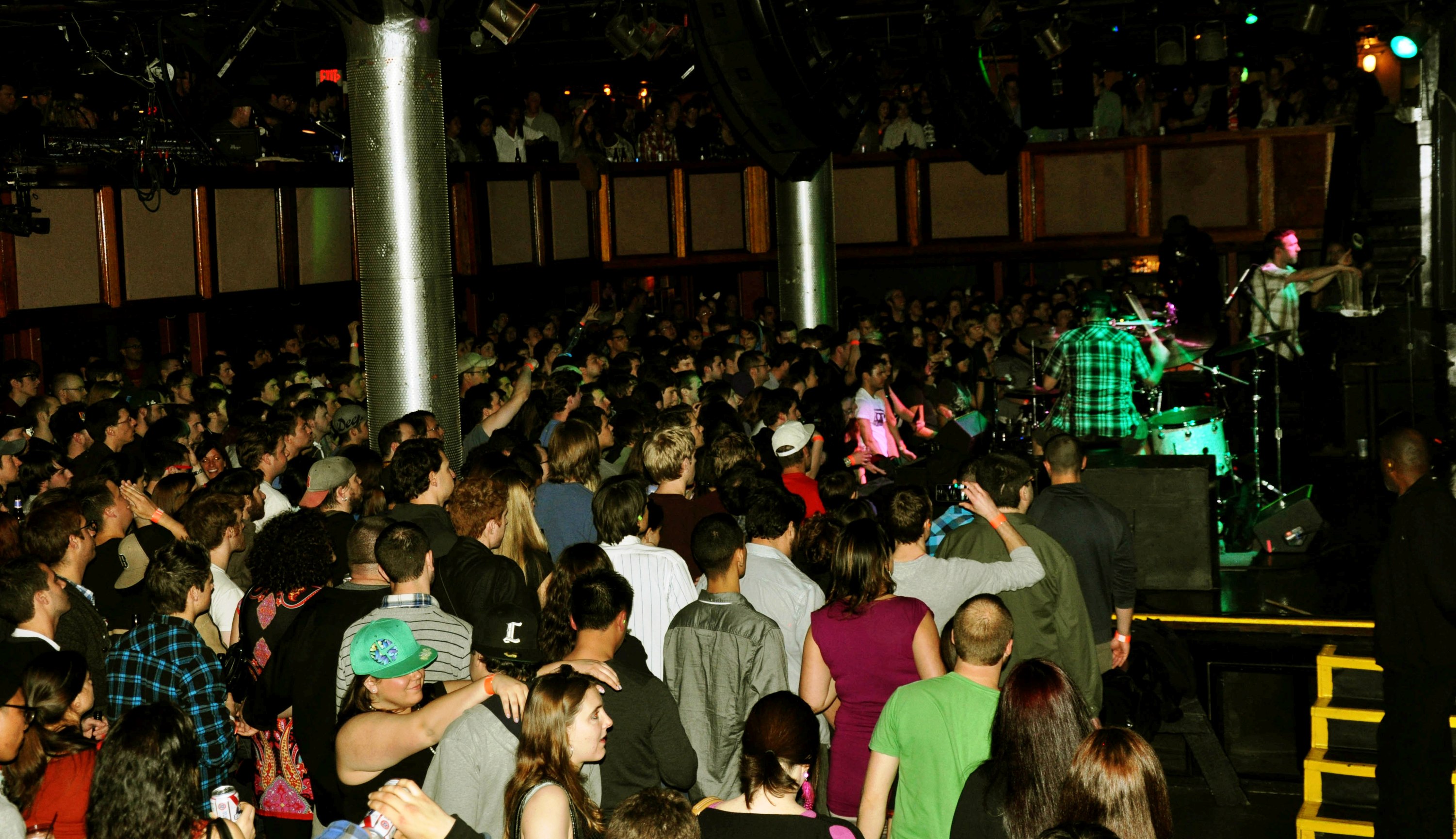 The night's set consisted of old standards and newer album cuts in about-even proportions. As was expected, classics such as "Ghostwriter" brought the crowd to the verge of euphoria as they stomped about to the brass-hook soundtrack, while new hits easily found a home amongst their more venerated brethren. It was powerful stuff, to be sure - not the sort of thing you typically find listening to the album cuts under the cover of headphones.
Put simply, RJD2's set was as close to flawless as one could ever ask for in a disk jockey. Coupling an instrumental mastery of his genre with one of the most vivacious crowds I've ever seen inside The Paradise, it was as far from the anticipated laidback session as I could imagine. All I can say, the man is wicked. See him live, it'll change you.