RJD2 Releases The Glow Remixes EP as Free Download
Submitted by mike on Tue, 01/04/2011 - 04:55
Renowned producer/DJ RJD2 and his label Electrical Connections are jump-starting the new year with the release of The Glow Remixes on January 3. The three-track digital EP is now available as a free download exclusively through Bandcamp and includes "The Glow" original music video.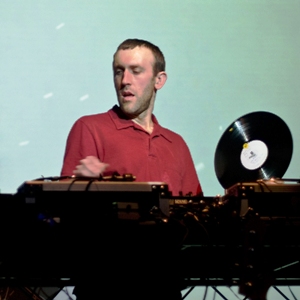 The Glow Remixes features new remixes of "The Glow", a track from his acclaimed 2010 release, The Colossus. One track comes from Paolo Palazzo, who was selected by fans as the winner of RJD2's recent remix contest. The Chicago heavyweight DJ duo Flosstradamus also gives the original cut a dancefloor-friendly makeover, while Candy Panther completes the EP with his laid back, mid-tempo club adaptation.
Two new pre-orders available today
RJ's Electrical Connections is also pleased to announce the new record from The Insane Warrior, We Are The Doorways, coming February 1. Starting today, fans can pre-order the CD or digital version of the album exclusively on Bandcamp. Pre-sale includes an immediate free download of a track from the release, "The Water Wheel." Another track from the album, "Then You Hear Footsteps" is available for free to all fans.
A strictly instrumental affair, We Are The Doorways was loosely inspired by horror and sci-fi film scores of the 70s and early 80s. At times jazzy, psychedelic and introspective with blissful ambient passages, the record still maintains the attention to groove that RJD2 is known for. Unrestrained, open passages - often without rhythmic elements - recall the work of both Eno and John Carpenter.
In addition, an RJD2 & The Insane Warrior limited edition deluxe package is available for pre-order starting today. Available only on Bandcamp, this special offer includes the We Are the Doorways CD,
RJD2's 2002-2010 vinyl box set (including Deadringer LP, The Horror EP, Since We Last Spoke LP, and the exclusive Tin Foil Hat EP), The Colossus LP, a signed silkscreen poster, and The Insane Warrior's We Are The Doorways CD.
About RJD2 and RJ's Electrical Connections
RJD2's music is a no-format collage of cut-and-paste hip-hop, psychedelia, and kitchen sinkism combining disparate elements to make for soulful, moody portraits of the world. Born Ramble John Krohn, the innovative producer's ten-year career reached a turning point in 2009 after he scored the award-winning theme to the hit AMC show, Mad Men. In early 2010, The Colossus became RJ's Electrical Connections first release, hailed by SPIN as "his finest album since 2002's instrumental hip-hop classic Deadringer, balancing punchy funk…with soul ballads." Filter subsequently called Krohn "the real deal, in a world full of one-dimensional derivatives" while Relix deemed The Colossus a "kaleidoscopic album" with "fist-pumping hip-hop tracks and spastic dance numbers that deserve a place on your heavy rotation playlist."
The Insane Warrior's We Are The Doorways presents yet another unique landmark in the ever growing catalog of RJ's Electrical Connections. 
Check out some RJD2 coverage on The Grateful Web

RJD2 tour dates:
Sat. 1/15/11 - Calgary, AB @ Canada Olympic Plaza w/ Subvert
Sun. 1/16/11 - Stateline, NV @ MontBleu Resort Showroom
Fri. 1/28/11 - Salt Lake City, UT @ Urban Lounge
Sat. 1/29/11 - Englewood, CO @ Gothic Theatre w/ MTHDS, Willdabeast
Thu. 2/10/11- Richmond, VA @ The Canal Club
Fri. 2/11/11 - Athens, GA @ New Earth Music Hall
Sat. 2/12/11 - Tallahasse, FL @ The Engine Room
Fri. 3/4/11 - Bozeman, MT @ Rail Jam