Root Hog Announces East Coast Dates
Submitted by mike on Thu, 04/08/2010 - 22:27
After playing in the Midwest throughout 2009, Root Hog is making their first trip to the East Coast in support of their debut album, Root Hog. The band's sets at festivals such Wuhnurth Music Festival, the 14th Annual Indiana Microbrewers Festival, and Melon Kamp have earned them a growing fan base of committed followers.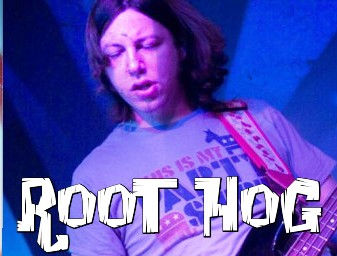 The band intends to bring their enthusiasm for live music and soulful Americana roots-rock to the East this spring.  The band's spring tour dates are as follows:
April 10  Lafayette Brewing Company  Lafayette, IN
April 13  Cosmic Charlie's  Lexington, KY
April 16  Muncie Springfest  Muncie, IN
April 17  Von's Records  West Lafayette, IN
April 20  Lafayette Theater  Lafayette, IN
April 23  Donovan's Pub  Detroit, MI
May 1  Wilbert's  Cleveland, OH
May 2  Boulder Coffee Company  Rochester, NY
May 5  Sullivan Hall  New York City, NY
May 6  Hank's Saloon  Brooklyn, NY
May 7  The Hungry Tiger  Manchester, CT
May 8  National Underground  New York City, NY
Fans will be able pick up Root Hog and sample some new original material at all of Root Hog's shows.
Root Hog's sound can best be defined as 'Cosmic Americana', a term coined to represent key elements of American roots music forms and psychedelic rock & roll twisted together and packaged in a no-frills and honest manner. The band is dedicated to reviving live original music that can give their audiences that "feel-good" vibe that tingles from your head to your toes and brings a smile to your face.
Root Hog is: Pat McClimans (guitar, vocals), Dru Alkire (guitar, vocals), Ryan Smith (bass, vocals), Taylor Dunlap (drums), and Dan Pullins (keyboards).