Rosco Bandana To Perform National Anthem At NBA Game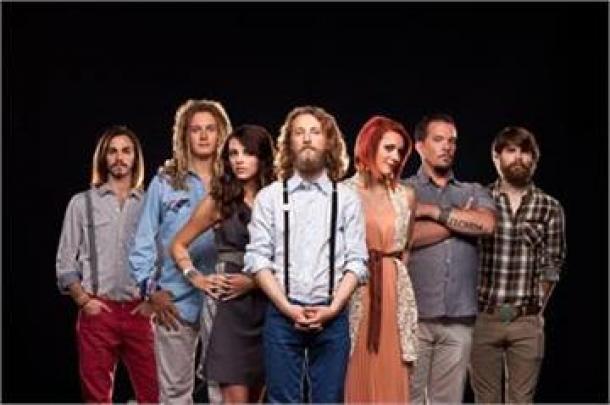 Rosco Bandana are taking their talents to the NBA and performing the National Anthem before the Dallas Mavericks take on the Minnesota Timberwolves on Monday, January 14th.  The band, fresh off the release of their Mississippi State Song hopeful "Feels Like Mississippi", will then head down the street to Hard Rock Cafe Dallas for a free special post-game concert starting directly after the Mavs game.
--
National Anthem:
American Airlines Center
2500 Victory Avenue, Dallas, TX 75219
Monday, January 14th
Game time: 7:30 PM Central
Post-game Concert:
Hard Rock Cafe Dallas
2211 North Houston Street
(Southern end of Victory Park)
Dallas, TX  75219
Directly after the Mavericks game
Who is Rosco Bandana?
Rosco Bandana is a seven - piece band from Gulfport, Mississippi made up of Jason Sanford, vocals/guitar; Barry Pribyl Jr., vocals/percussion; Jennifer Flint, vocals; Emily Sholes, vocals/keyboard; Jackson Weldon, mandolin/lap steel; Josh Smith, bass; and Patrick Mooney, guitar/banjo.  The group was discovered as part of Hard Rock's 2011 Hard Rock Rising competition and is the first group signed to Hard Rock Records.  Their debut album Time To Begin is out now on Hard Rock Records.