Rumpke Mountain Boys | 'Trashgrass' | New Music Review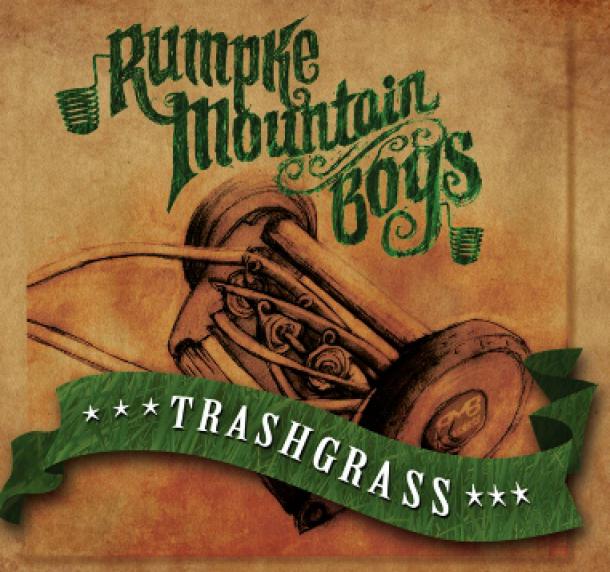 Throughout much of its history, bluegrass music has been lumped into the category of Country music; however, the last two decades have brought bluegrass out of the shadow of Country with bands like Leftover Salmon, String Cheese Incident, Infamous Stringdusters and The Avett Brothers, and in the process has won over throngs of younger fans with a sort of "New Grass Revival."  You can now officially add another band to that list – Cincinnati, OH's Rumpke Mountain Boys.  With their first new release since the departure of bassist Travis Gates and the addition of Memphis-bred upright player JD Westmoreland, aptly named Trashgrass after the style of music they play, the Rumpke Mountain Boys have roared onto the music festival scene and are quickly becoming one of the most sought-after acts in the eastern United States, playing major festivals like All Good, Terrapin Hill, and holding their own festival called Snugglefest near their southwest Ohio base.  Trashgrass has been described as "foot stompin, whiskey spillin, old timey psychedelic bluegrass music from Cincinnati and beyond," and while Rumpke Mountain Boys are known for their fun-filled live shows, the new release captures the Rumpke magic well, oozing with fiery banjo picking, amazing vocal harmonies, and impressive songwriting done by all four members – Adam Copeland on acoustic guitar, Ben Gourley on mandolin, Jason "Wolfie" Wolf on banjo/theremin/bell, and Westoreland, the lone member of the percussion section on upright bass.
The release kicks off with a ferocious pickfest with the Copeland written song Call your Bluff, a bouncy, joyful choice to open with.  Ben Copeland shines on the song  Just Outside – my headphones started smoking from the speed and precision of the picking that goes down, and his voice is that of an angel – with an almost Tom Petty nasal twang that fits each selection well – "Cost too much to stay here, and I've got nothing left to give….  Mighty long road to travel, gonna get there some day".  Not that every song on the release is "fastgrass" - The Westmoreland penned Low Me is a down home bluegrass tune sung with emotion and heart and Dreams of Myself Dying showcases a dual saw played by Wolf. - Other highlights include the fan-favorite party anthem named after their beloved manager, Huck's Song, and Number 28, another fun number with catchy lyrics - "Ease up on the throttle, let the brake up off the floor."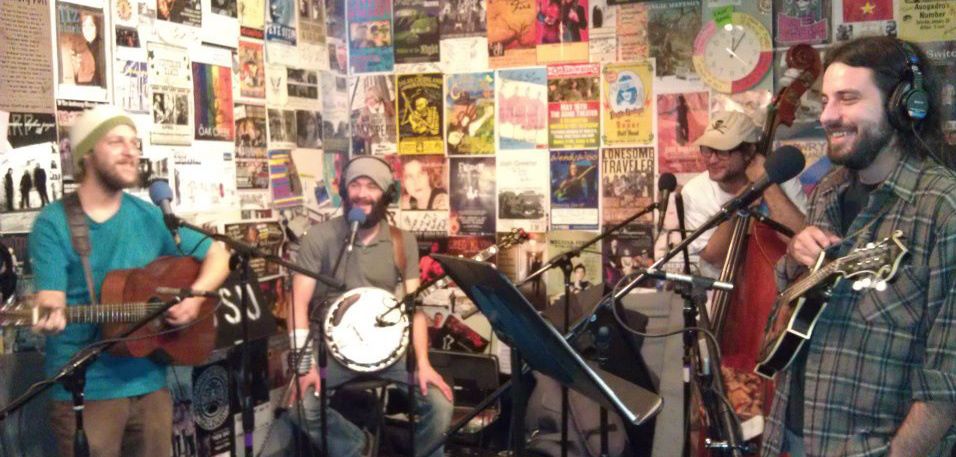 Trashgrass is organic, balanced, and most of all, FUN and their energy shines through on this release.  It seemed that these accomplished musicians honed their skills performing together over the course of the past year and actually ENJOY jamming with each other.  Entertaining people at a variety of music festivals has introduced legions of fans who would normally have never picked up a bluegrass album to download Bill Monroe or the Stanley Brothers, and they can now add Rumpke Mountain Boys Trashgrass to their playlist and brag to their friends that they were there when this phenomenal group of bluegrass boys finally found the success they deserve.
Trashgrass will be released on November 2nd
For Tour information, go to www.rumpke.ning.com