Rusko Announces New Album (Out 3/27), Shares New Video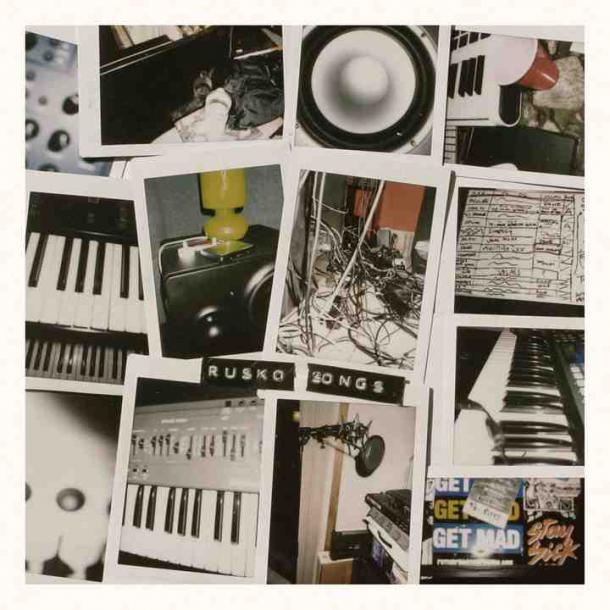 Rusko's takeover has only just begun! His debut, O.M.G.!, replete with his signature bone-rattling bass and anthemic melodies, was a critical and commercial hit that cemented him as one of the most exciting artists in modern dance music. His stream of massive singles includes "Woo Boost," "Everyday," and "Hold On," which featured Amber from The Dirty Projectors, "Got Da Groove" which features Gucci Mane and "Da Cali Anthem," which was the first dubstep track played on US radio.  His live shows have been drawing rapturous crowds of thousands across the globe. Rusko's new album, Songs, due out on March 27th is a dauntless artist at his best. These are the songs that will dominate festivals and dance-floors this year and beyond!
At the center of the adventurous and exciting sound of Songs is Rusko's virtuosic ability to tackle and re-imagine a variety of genres. Lead single, "Somebody to Love," has all the makings of an anthem with its instantly memorable chorus and a shape-shifting rhythm that is more infectious by the second.  Watch the video here. "Skanker" rockets you from Kingston to outer space with it's 21st century take on dub and roots. "Dirty Sexy" is a sultry R&B track sure to make speakers pop worldwide. "Thunder" propels Hi-NRG to the future with an exhilarating melody that will leave you rapturous.
Songs is a collection of masterful pop songs that will reach far beyond the dance floors. Rusko has created a body of work that encapsulates all the best elements of bass heavy music and infuses them with sublime melodies and a euphoric spirit. In celebration of the forthcoming release, Rusko will be doing a special tour of intimate venues. This is a rare chance for fans to seem him in a small setting.
Rusko Tour Dates
 
2/2 – Knoxville, TN – Valarium
2/3 – Nashville, TN – Cannery Ballroom
2/4 – Memphis, TN – Minglewood Hall
2/6 – Richmond, VA – The National
2/7 – Atlantic City, NJ – Showboat Atlantic City
2/8 – Pittsburgh, PA – Club Zoo
2/9 – Worcester, MA – The Palladium
2/10 – Amhest, MA – Mullins Center (U. of Massachusetts)
2/11 – Albany, NY – Albany Armory
2/12 – Burlington, VT – Memorial Auditorium
2/14 – Buffalo, NY – Town Ballroom
2/15 – Kingston, ON – Stages Nightclub
2/16 – London, ON – London Music Hall
2/17 – Guelph, ON – Guelph Concert Theatre
2/18 – Columbus, OH – The Bluestone
2/20 – Cleveland, OH – House of Blues
2/21 – Covington, KY – The Madison Theatre
2/22 – Ann Arbor, MI – The Necto
2/24 – Milwaukee, WI – The Rave
2/25 – Madison, WI – Orpheum Theatre
2/26 – Urbana, IL – Canopy Club
2/27 – St. Louis, MO – The Pageant
2/28 – Springfield, MO – Gillioz Theater
2/29 – Lawrence, KS – Liberty Hall
3/2 – Avon, CO – Snow Ball Music Experience 
3/3 – San Bernadino, CA – NOS Events Center