Ruthie Foster | L2 Arts and Culture Center | 2|18|12 | Review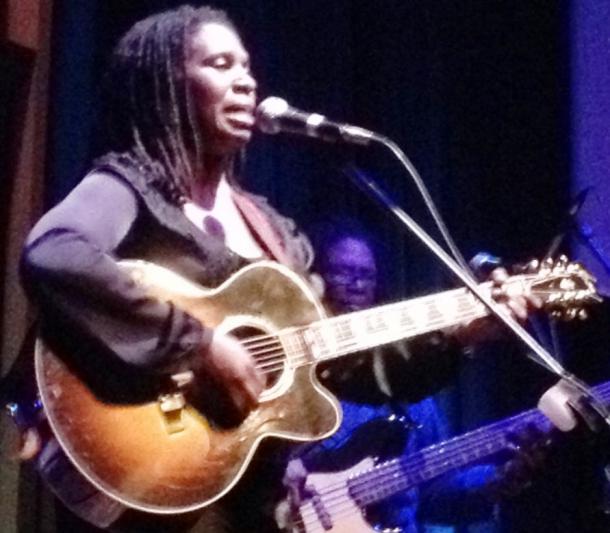 Ruthie Foster and her band put on an interesting show at the L2 Center in Denver this past Saturday. Foster came on the music scene in the 1990s with a powerful and soulful gospel voice, often compared to that of Ella Fitzgerald. Her solo material combines her gospel roots with elements of jazz, blues fusion, and what some may call "adult alternative."
The concert, held in a church auditorium, was performed in front of a sitting audience, with a few daring individuals shaking their proverbial booties on the sidelines, in the aisles. During the opening set, a country-esque showcase of crooning by Paul Thorn, this proved an adequate setting. Thorn, after all, was playing while sitting in a chair. The songs he put forth, being either sentimental or laugh out loud funny, felt at home in a seated venue.
When Foster and her band took the stage, however, there was an awkward disconnect that put the audience and the performers on different levels of understanding. The group opened with a terrific "If I had a Hammer." Its bass line pounded into the walls of the church, Foster's magnificent vocals cascading over the top with a divine quality. Yet the audience was sitting down as if in a theater, or is if they were part of a church congregation.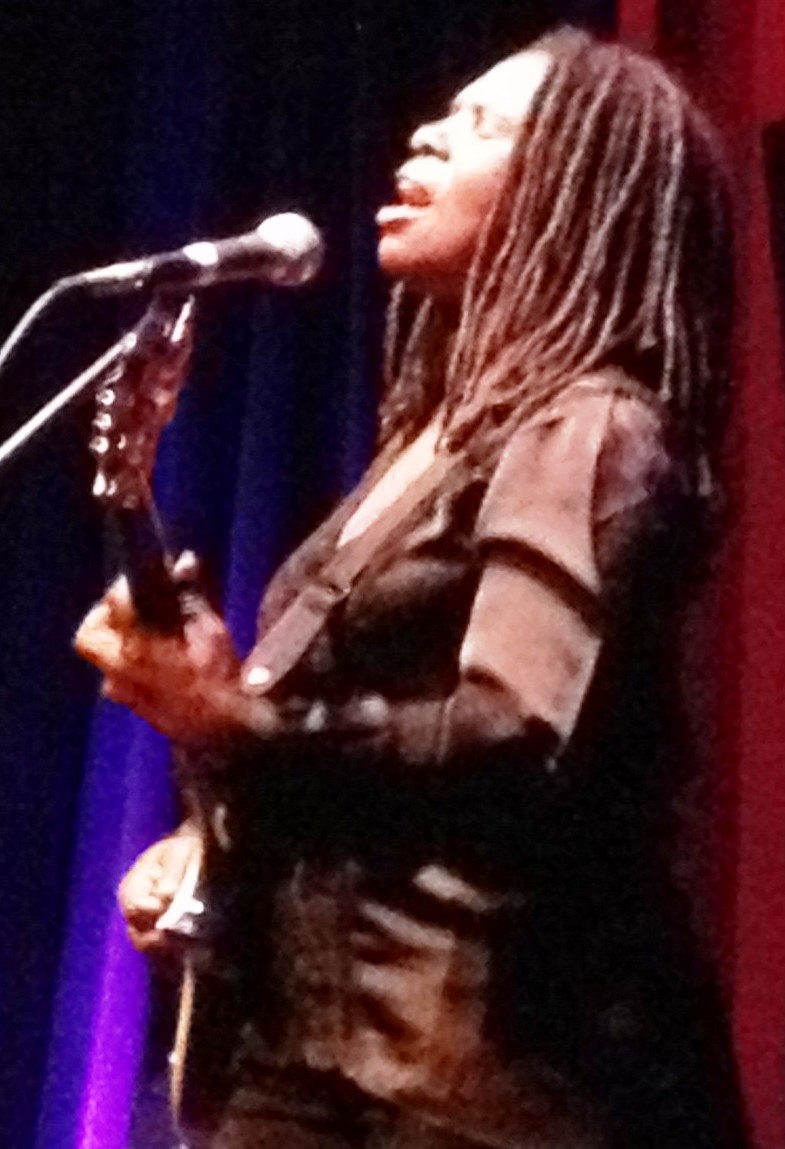 The music continued on from this point, not without energy, but in an awkward listening environment. The highlights of the set tended to be the cover songs, what with the familiarity of them. Foster's originals tended to be pale in comparison. But, being that every rule has an exception, the original tune, "I Really Love You," came booming into the atmosphere with force. This force though, I would mostly attribute to Foster's drummer, Samantha Banks. My, oh my, this woman can hold it down! She is one of the most solid and tight gospel drummers I have ever heard. Her snare tone is spot on, and made the church echo with that old school gospel energy.
Still there was the feeling that the band was attempting to make up for some lack of feeling in the audience. Perhaps this is due to the "seated only" environment of the auditorium, or perhaps to some more tangible missed connection.
The best part of the show, in my opinion, was the masterfully articulated accapella number, "God Moves on the Water," another cover. Ruthie Foster has a truly phenomenal gospel voice. It booms out of her with such force as to send shivers down one's spine. I certainly felt as though she showcased a skill and professionalism in her vocal delivery that stands on par with Aretha Franklin.
What she may have missed out on, though, is the equally booming stage presence. Foster makes a valiant effort to play the part of the band leader, as the name ("Ruthie Foster") her band goes by suggests, but still the overwhelming feeling is that every member of the group functions at the same level of importance. That is fine, of course, there is nothing wrong with that, but such a band may not want to go simply by the name of the front woman.
The music Saturday night was very enjoyable. There was that disconnect, and it never quite went away, but if you desire a nice, laid back, yet powerful gospel experience, pounding drums and all, Ruthie Foster and her band should be number one on your list.
Highlights: "If I had a Hammer," "I Really Love You, "God Moves on the Water," "Ring of Fire"