SALUTE TO JAMES MOODY AT ZANKEL HALL
Submitted by press on Thu, 06/10/2010 - 00:34
Carnegie Hall today announced that trumpeter Jon Faddis and saxophonist and NEA Jazz Master Jimmy Heath will join the all-star celebration honoring the life and music of one of jazz music's living legends, James Moody, on Wednesday, June 23 at 8:30 p.m. in Zankel Hall. Heath and Faddis will step in for Moody, the revered saxophonist and NEA Jazz Master, who must regrettably withdraw from this performance as his doctors have advised him against traveling while he continues to recuperate from gallbladder surgery. The performance, originally scheduled for April 7 in celebration of Moody's 85th birthday, is now titled A Salute to James Moody and will feature Heath and Faddis along with previously announced guest artists, including pianist Renee Rosnes, bassist Todd Coolman, and drummer Adam Nussbaum, as well as special guests: trumpeter Randy Brecker, clarinetist and NEA Jazz Master Paquito D'Rivera, and vocalist Roberta Gambarini.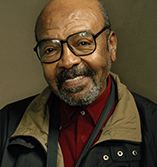 The June 23 performance is presented by Carnegie Hall in partnership with Absolutely Live Entertainment and CareFusion Jazz Festival New York and is one of five CareFusion Jazz Festival events taking place at Carnegie Hall in June. Tickets for the originally scheduled April 7 performance will be honored at the performance on June 23. For details, ticketholders can call CarnegieCharge at 212-247-7800.
Jon Faddis is a consummate musician—conductor, composer, and educator. Marked by both intense integrity and humor, Faddis earned accolades from his close friend and mentor Dizzy Gillespie, who declared, "He's the best ever, including me!" As a trumpeter, Faddis possesses a virtually unparalleled range, and with full command of his instrument, he makes the practically impossible seem effortless. After working in Lionel Hampton's band, Faddis joined the Thad Jones/Mel Lewis Orchestra at the Village Vanguard, formed his own quartet, and soon began directing orchestras, including the Grammy-winning United Nation Orchestra, the Dizzy Gillespie 70th Birthday Big Band, the Dizzy Gillespie Alumni All-Stars, the Carnegie Hall Centennial Big Band, the Carnegie Hall Jazz Band, and the Jon Faddis Jazz Orchestra of New York (2003–present). In addition, the Chicago Jazz Ensemble named Faddis as its Artistic Director in 2004. He continues to conduct both the Chicago Jazz Ensemble and the Jon Faddis Jazz Orchestra of New York, and regularly leads master classes and clinics across the world. Faddis serves as Professor and Director of Jazz Performance at the Conservatory of Music at Purchase College-SUNY and is a guest lecturer at Columbia College Chicago.
Jimmy Heath, the middle of the legendary Heath Brothers, has long been recognized as a brilliant instrumentalist, composer, and arranger. He has performed with nearly all of the jazz greats of the last 50 years, from Howard McGhee and Dizzy Gillespie to Miles Davis and Wynton Marsalis. One of Heath's earliest big bands included John Coltrane, Benny Golson, Specs Wright, Johnny Coles, Ray Bryant, and Nelson Boyd. During his career, Jimmy Heath has performed on more than 100 record albums including seven with The Heath Brothers and 12 as a leader. He has written over 125 compositions, many of which have become jazz standards and have been recorded by other notable artists including James Moody, Art Farmer, Cannonball Adderley, Clark Terry, Chet Baker, Miles Davis, Milt Jackson, Ahmad Jamal, Ray Charles, Dizzy Gillespie, and Dexter Gordon. For 11 years, Heath served as Professor of Music at the Aaron Copland School of Music at Queens College. He maintains an extensive performance schedule and continues to conduct workshops and clinics throughout the United States, Europe, and Canada.
Program Information
Wednesday, June 23 at 8:30 p.m.
Zankel Hall
A SALUTE TO JAMES MOODY (formerly titled "JAMES MOODY'S 85TH BIRTHDAY PARTY")
Randy Brecker, Trumpet
Paquito D'Rivera, Clarinet
Jon Faddis, Trumpet
Roberta Gambarini, Vocals
Jimmy Heath, Saxophone
with
Renee Rosnes, Piano
Todd Coolman, Bass
Adam Nussbaum, Drums
Presented by Carnegie Hall in partnership with Absolutely Live Entertainment, LLC and CareFusion Jazz Festival New York.
Bank of America is the Proud Season Sponsor of Carnegie Hall.
Ticket Information
There are a limited number of single tickets remaining, starting at $36, available at the Carnegie Hall Box Office, 154 West 57th Street. Tickets may also be charged to major credit cards by calling CarnegieCharge at 212-247-7800 or online by visiting carnegiehall.org.