San Francisco Bluegrass & Old-Time Festival Preview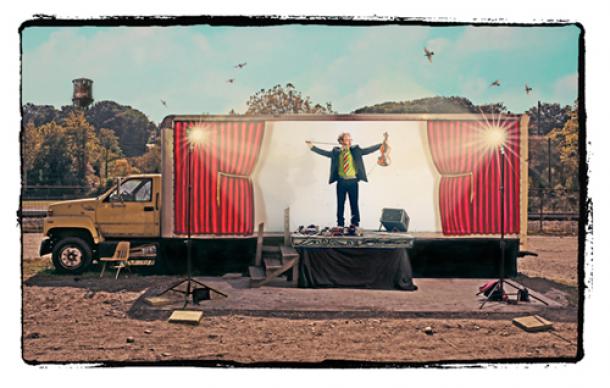 Music festival season is just around the corner. As the big ones begin to announce their lineups, turn your phone off for a night or two and head out for a warm up: San Francisco's Bluegrass & Old-Time Festival kicks off on February 7. In its 13th year, the non-profit SFBOT (I wish I could take credit for that acronym) boasts a handful of shows at 18 different venues over the course of 10 days. This year it's spreading the blues as far north as Martinez and Fairfax.
Aside from great tunes, SFBOT's selling point is that it has something for everyone. You can catch generations of bluegrass talent: artists who have paved the way and those who are just getting started. Grammy-nominated fiddler Casey Driessen opens the festival at Freight & Salvage Coffeehouse in Berkeley, sharing the bill with San Francisco-based JimBo Trout & The Fishpeople. Grammy winner Laurie Lewis will also be making an appearance with her band The Right Hands, leaving their mark at Sweetwater in Mill Valley on February 15.
Perhaps the star of the festival, David Bromberg is playing February 14 & 15 at Freight & Salvage Coffeehouse. If you don't recognize David's name, you will recognize his masterful guitar sound on famous albums by Bob Dylan, Carly Simon, Kris Kristofferson, and Willie Nelson (I could go on...and on). Besides the name he made for himself as a session musician, David has also endured a successful solo career, collaborating with the likes of Jerry Garcia, George Harrison, and more recently, Widespread Panic and Levon Helm, among many others. Melody Walker & Jacob Groopman will share the spotlight with David Bromberg both nights.
If you're curious about the future of bluegrass, you don't want to miss Paige Anderson and the Fearless Kin. The band consists of siblings Paige, 18, Aimee, 16, and Ethan, 13, who were raised as members of Anderson Family Bluegrass. The skill level that these youngsters are on will have you reexamining your life. They will be closing the festival, along with San Francisco's own The Crooked Jades, at Cafe du Nord on February 17.
This is just a taste of the incredible talent SFBOT has in store for 2013. Take a look at the entire lineup and start planning your week!