Send Grateful Web Your Jerry Pictures!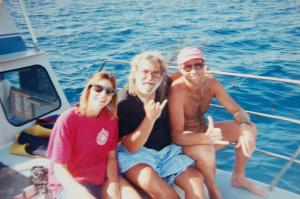 Thanks to Jann L for this picture! Jerry's coming back to the big island (Kona) after a day spent scuba diving. Jann told us Jerry could spend more time under water on one tank than any body else.
If you'd like to share your Jerry pictures, we'll be more than happy to tell your story too. Thanks for sharing, Jann!
thanks,
The Grateful Web