Shoe Fest 2013 adds Cornmeal, Drew Emmitt Band and Floodwood
Submitted by Shoe Fest on Sat, 07/20/2013 - 07:22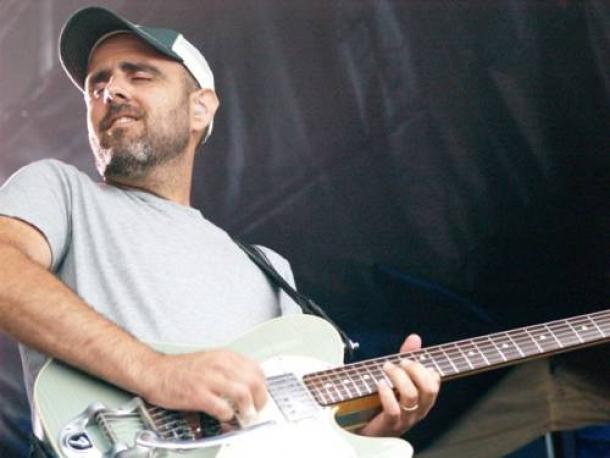 Shoe Fest 2013 will be headlined by Chicago's own Cornmeal. The lineup also features The Drew Emmitt Band of Leftover Salmon, Floodwood with Al Schnier and Vinnie Amico of moe. and Artist at Large Allie Kral. Shoe Fest is in its 3rd year and it will take place on September 6-8, 2013 at Camp Shaw-waw-nas-see in Manteno, IL. There will be two stages of music with an emphasis on roots music.
The full festival line up includes some of Chicago's finest bands, The Giving Tree Band, Family Groove Company, Henhouse Prowlers and many more. Old Shoe, an up and coming Chicago rock band, hosts the three day festival. The line up can be viewed at http://shoe-fest.com/index.php/line-up
Official Shoe Fest 2013 Promotional Video: http://youtu.be/4B-Ak8W12_g
Camp Shaw-waw-nas-see provides an exciting home for Shoe Fest. The 100-acre campground is highlighted by a gorge cut by Rock Creek. The grounds feature old growth forest, arts & crafts centers and zip lines.
Final Addition:
Cornmeal
Soap
Eric Lambert & Friends
Sean Shiel
Thinner Teed
Joe Marcinek Band
Evergreen
Goose Doctor
Todd Hazelrigg
Jack Avery's Kin
Traveling Broke and Out of Gas
Bone Jugs N Harmony
The Hayfield Concept
2013 Artist Line-up:
Cornmeal
The Drew Emmitt Band of Leftover Salmon
Floodwood featuring Al Schnier and Vinnie Amico of moe.
Allie Kral (Artist at Large)
The Giving Tree Band
Family Groove Company
Henhouse Prowlers
This Must Be The Band
Old Shoe
Blotto Acoustic featuring Paul Bolger and Mark Hague
Ben Miller Band
Chicago Farmer
Zmick
Brainchild
Soap
Magic Box
Tyrannosaurus Chicken
Ed Anderson
Jaik Willis
Afternoon Moon
Eric Lambert & Friends
Sean Shiel
Thinner Teed
Bonzo Terks
Grood
Honest Monday
Genome
E.G.i
Joe Marcinek Band
Evergreen
Goose Doctor
Pete Jive
Todd Hazelrigg
Copecetic
Under The Willow
Catch A Fire
Frank F. Sidney's Western Bandit Volunteers
Jack Avery's Kin
Traveling Broke and Out of Gas
Bone Jugs N Harmony
The Hayfield Concept