Sidi Touré Releases New Song, "Bon Koum," Off Sahel Folk
Submitted by mike on Fri, 01/07/2011 - 23:28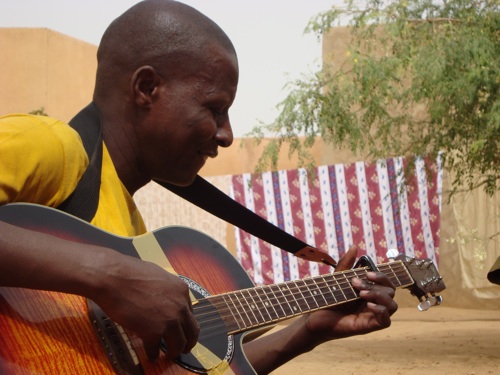 It looks like 2011 will be a busy year for Malian singer and guitarist Sidi Touré! His debut album for Thrill Jockey, Sahel Folk, is being released on January 25th, he's just premiered a new song off the record, "Bon Koum" for all to hear, and, perhaps the most exciting news for U.S. residents, he's signed on with world-class booking agency Mondo Mundo. Past and present clients include Gal Costa, Femi Kuti, Gilberto Gil, Seu Jorge, Maria Bethania, King Sunny Ade, and many more. U.S. festival and club dates are already in the works, so audiences stateside will soon see what all the fuss is about! In the meantime, listen to "Bon Koum" (translation: "He regrets"), premiered on Pitchfork earlier today!
--
Listen to/Download here.
Watch Sidi Touré perform "Artiatanat" here.
Watch Sidi Touré perform "Taray Kongo" here.