Singer-Songwriter Bobby Long Signs With ATO Records
Submitted by mike on Tue, 09/28/2010 - 23:52
British singer-songwriter-guitarist Bobby Long has signed a recording agreement with New York-based independent label ATO Records.  Long's debut is set for release on February 1, 2011. The album, entitled A WINTER TALE, is a collection of 11 original songs from a repertoire deeply rooted in American folk, blues and country music.  The recording is produced by Liam Watson, Grammy® winner for his engineering work on Elephant by The White Stripes, at his analog Toe Rag Studios in London.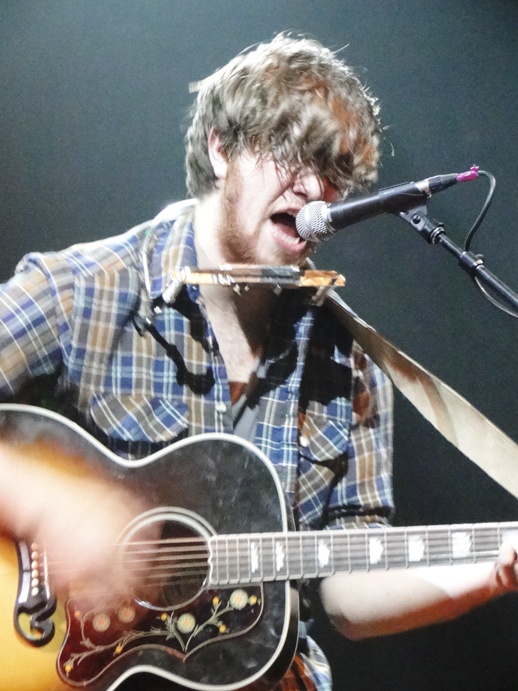 Since he began performing in North America in April of 2009, Long has logged more than 150 shows (including sold-out appearances in major U.S. cities, Canada and Europe), winning over audiences with his gritty, passionate performances.  His haunting vocals, intricately woven lyrics and intriguing guitar work, not to mention his charming tall tales, have helped to cultivate a devoted fan base that has filled rooms night after night.  This year's tour schedule has also included several high-profile festival appearances, among them the Mile High Festival in Denver and the XPoNential Festival sponsored by Philadelphia's WXPN Radio, an early champion of Long's moving, personal songs.  As one critic wrote on blogcritics.com:   "With raw vocal power and smart, evocative lyrics, Long is a folksinger with a spirited intensity that puts him outside and above the masses of singer-songwriters roaming our cities, towns, and social networks."
Bobby Long's studio debut recording, entitled A WINTER TALE, is a collection of 11 original songs from a repertoire deeply rooted in American folk, blues and country music.  Long, who is an accomplished guitarist, is backed by an eclectic complement of studio musicians on slide guitar, stand-up bass, drums and keyboards.
The selection of songs on A WINTER TALE poignantly touch on a variety of themes, some of them dark, sung with Long's deep signature rasp.  His distinct finger-picking style on guitar is also prominently in evidence while he is backed by an eclectic complement of studio musicians on standup bass, pedal-steel guitar, vibraphones, drums, piano and keyboards.
Included on the CD are several songs that have become associated with him over the endless months of touring, among them the guitar-driven "The Bounty of Mary Jane," the haunting imagery of "Being a Mockingbird,"  the anthemic "Dead and Done" ("I've already had the neighbors here, Johnny Cash came 'round and we split a beer" ") and the defiant "Penance Fire Blues" contrasted with the spare, plaintive "Who Have You Been Loving," which was embraced in its simplest acoustic form-lifted from the homemade self-released recording, DIRTY POND SONGS, that was only available at his shows.
Other songs on the record include "In the Frost," which paints word pictures of scenes from Long's native England, and "A Passing Tale" and "Sick Man Blues," which are throwbacks to the traditional folk era of the 1960's. "A Stranger Song," the closer, brings to mind the wordplay of one of Long's major influences: Leonard Cohen. "Two Years Old," a finely crafted story song about the ravages of war, conjures images reminiscent of the battle scenes in the film Atonement, and the title cut, "A Winter Tale," is a driving, memorable opus that demands repeat plays.
Long, who moved to London from Wiltshire in the southwest of England to attend college, became part of the burgeoning open mic circuit to expose his music.  He met actor and fellow musician Robert Pattinson, who would go on to sing "Let Me Sign" (co-written by Long and friend Marcus Foster) over a crucial dramatic scene in the blockbuster film Twilight.  The inclusion of the song in the film's soundtrack gave Long a head start on a legion of fans.  Although A WINTER TALE is the 24-year-old's first foray into the formal recording process, "Left to Lie," his first single from the DIRTY POND SONGS collection, reached #1 on the iTunes "Unsigned" chart and #8 on the Folk chart.  Pollstar wrote: "Long's emergence as an up-and-coming artist is the stuff Hollywood loves to make movies about.  He continues to amaze audiences with a bare-bones sound reminiscent of early Bob Dylan."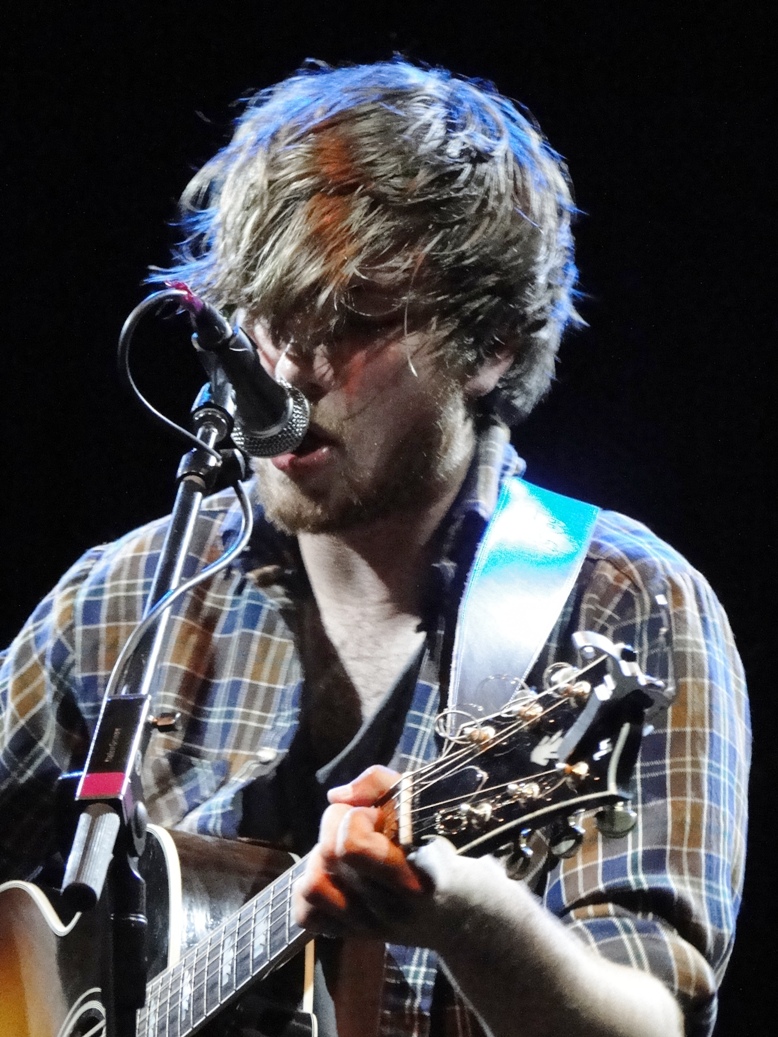 Long is currently on a short string of dates in Europe before hitting the road in the U.S. in earnest with his band this fall.  A limited edition 10" vinyl EP containing songs from forthcoming record (including two bonus tracks) will become available at that time to build further anticipation for the release of the album and to coincide with his fall tour schedule.
The following fall dates are in support of Michael Franti:
October 18-Buster's, Lexington, KY; 19-Newport Music Hall, Columbus, Ohio; 20-Bluebird Nightclub, Bloomington, IN; 22-Madison Theatre, Covington, KY; 23-Carnegie Music Hall of Homestead, Pittsburgh; 24-The Town Ballroom, Buffalo, NY; 25-Northern Lights, Albany, NY; 28-Terminal 5, New York City; 29-Wellmont Theatre, Montclair, NJ; 30-Electric Factory, Philadelphia.
--
November 1 & 2-Calvin Theatre, Northampton, MA; 3-State Theatre, Ithaca, NY; 5-Lupo's Heartbreak Hotel, Providence, RI; 6-State Theatre, Portland, ME; 7-Capitol Center, Concord, NH; 9-Toad's Place, New Haven, CT; 10-Metropolis, Montreal, Quebec; 12--Kool Haus, Toronto, ON; 13-House Of Blues, Cleveland, OH; and14-Crofoot Ballroom, Pontiac, MI.  Additional tour dates will be added shortly.