Sleepy Man Banjo Boys Sign with Moonstruck Management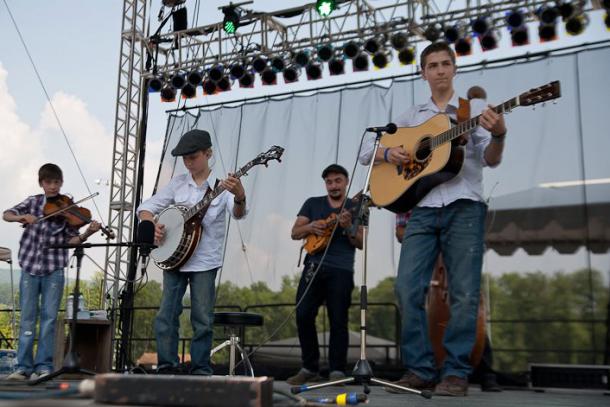 Moonstruck Management is proud to announce they have signed Sleepy Man Banjo Boys for exclusive booking and management representation.  Brothers Jonny, Robbie, and Tommy Mizzone became a viral sensation last winter sparking a whirlwind year that included performances on The Late Show with David Letterman, NBC's Today Show, The Grand Ole Opry and many more. 
"We are so excited to be able to add the Sleepy Man Banjo Boys to the Moonstruck Management roster.  It is a wonderful scenario to be able to sign and work with a group that you were fans of before. The excitement surrounding the boys and their talent has garnered such great media attention and a broad fan base in a very short time. With our progressive vision at Moonstruck, and the SMBB possibilities, it just seemed like a natural and exciting combination. We are thrilled," said Josh Trivett, Moonstruck Management.
Earlier this year, Sleepy Man Banjo Boys independently released and distributed their album, "America's Music" that debuted at #8 on the Billboard Bluegrass Album Chart.  The album garnered strong digital sales, national radio spins, and a flourishing audience of over 10 million youtube videos hits.
Fans have certainly rallied around the group again by helping them reach their Kickstarter Campaign goal two days ago that will help fund their upcoming album, "The Farthest Horizon" set for release later this year.
The Sleepy Man Banjo Boys are now on tour with upcoming performances at the Thomas Point Beach Bluegrass Festival on September 1, IBMA FanFest in Nashville on September 29, Outer Banks Bluegrass Festival on October. 6, and at the "Tim Janis The American Christmas Carol" concert at Carnegie Hall on November 30 benefiting Kate Winslet's Golden Hat Foundation.
For more information on the Sleepy Man Banjo Boys, please visit sleepymanbanjoboys.com.