Sonic Bloom Announces New Artists, Greening and Pre-Party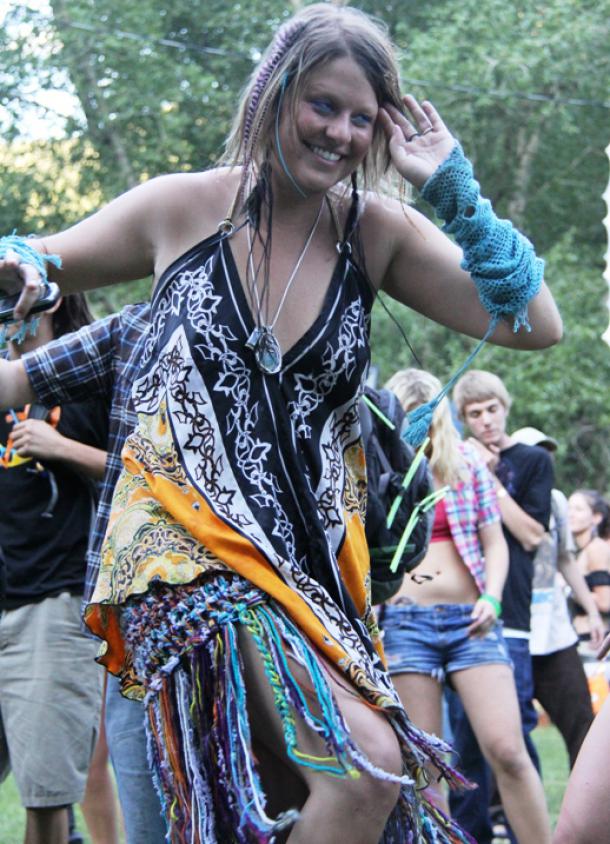 Nearing the two-month countdown until SONIC BLOOM 2012 we have a barrage of new artists confirmed!  Newest additions to the list of performing acts are: PANTyRAiD, Welder, The Fungineers (puppet DJ set), Prophet Massive, Robotic Pirate Monkey, Sasha Rose, Project Aspect, Crushendo, Unlimited Gravity, Future Simple Project, The Malah, Miraja, Dirt Monkey, Ishe, ChrisB., MiHKAL, Ill-Mannered, Mikey Thunder, Human Agency, The Acidophiles and many more to come.  The nation's top underground electronic music festival is gearing up for an electrifying four days of music, art, food, and community workshops set in breathtaking Georgetown, CO, from June 21st-24th.
Known far and wide for its variety of some of the world's most renown DJs and up and coming acts alike, and this year SONIC BLOOM is putting an even heavier focus on the impact of our community and our surroundings.  Upon achieving successful greening results last year, a 30% reduction of trash-waste, the event will be bringing back rockstar waste management company ZERO HERO.  With a goal of eliminating waste, the group will be setting up recycling, compost, and trash stations throughout the festival grounds and will have volunteers on site to facilitate waste disposal awareness.  All participants are encouraged to use all waste, recycling, and compost bins and to entertain a "leave no trace" mentality while on festival grounds.  Please be responsible for your own area.
This year's SONIC BLOOM will offer even more workshops and community learning events than previous years, featuring activities such as morning yoga, wilderness hikes, even discussions of unified field theory.  A wide range of food vendors will provide your taste buds with tantalizing selections from around the world while local artists will showcase their craft, many, offering hands-on workshops to any and all who are interested.  SONIC BLOOM will not only cater to your ears, but your entire body and soul, projecting a sense of peace and well-being across the site.  Musicians, artists, visual performers, yogis, dancers, jugglers, vendors, and of course, die-hard music enthusiasts, will come together in celebration of life arts in all of its guises.
SONIC BLOOM has also announced an official two-day Pre-Party at Cervantes' Masterpiece Ballroom in Denver, CO on April 27th and 28th, 2012. Legendary visionary artists, Alex and Allison Grey, Martina Hoffmann and Johnathan Singer will be accompanied by Bluetech, Octopus Nebula, GRiZ, David Starfire, Janover, and many more!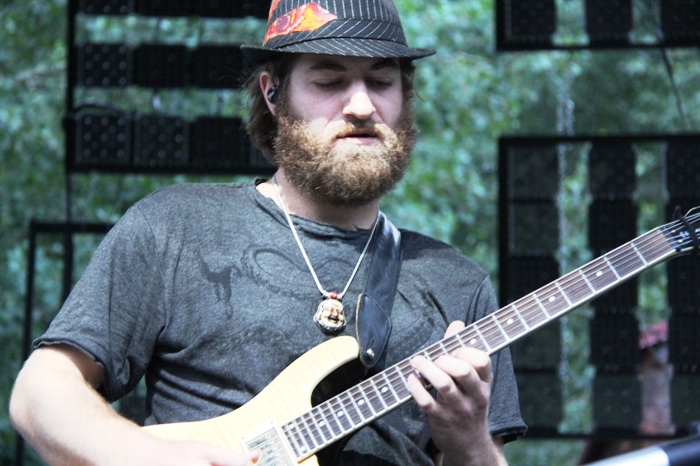 Come and BLOOM with some of the biggest names in electronic music in beautiful Georgetown, CO and be a part of the most intimate festival experience of 2012!  Bring your friends and CARPOOL!  For more information, artist lineup, and ticketing, please visit: http://www.sonicbloomfestival.com