Southern Hospitality | Easy Livin' | New Music Review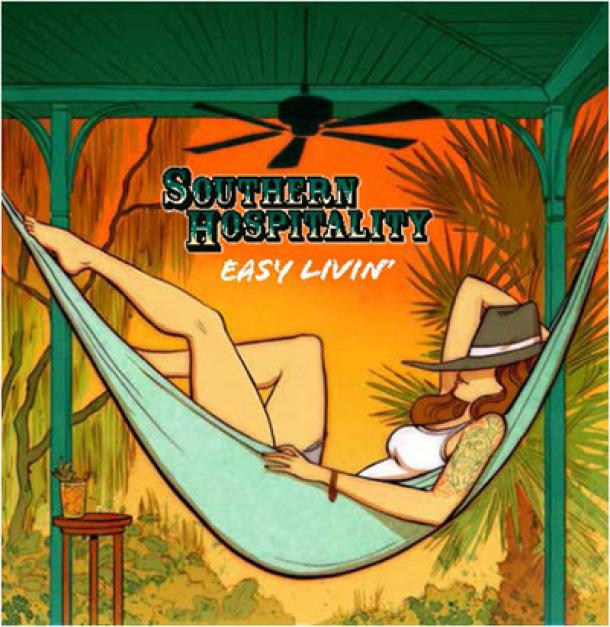 An exciting March release to announce!
Southern Hospitality's debut album Easy Livin' (Available March 12th) offers up Cajun spice and just about every other secret ingredient imaginable to craft a tasty, near perfect recipe of all things southern fried.
The band, comprised of Damon Fowler (Lap Steel Guitar), JP Soars (Guitarist) and Victor Wainwright (Keyboards), utilize a masterful blend" of New Orleans Jazz, Blues, Country, Rock, Gospel and Soul to construct an album worthy of every influence that drips from its sonic foundations.
And influence it contains – IN ABUNDANCE!
Dr. John, Levon Helm, Gregg & Duane Allman, Otis Redding & Carlos Santana would all be proud sponsors of this 2013 gem.
The album, produced by legendary delta bluesman Tab Benoit and released by Blind Pig Records, is a southern specialty that beckons all sounds familiar and classic. It's a delicious, Dixie Gumbo for the modern world. Second helpings are most encouraged.
For more band info & tour dates, go to http://www.southernhospitalityband.com