Spoon's Jim Eno Launches Public Hi-Fi Records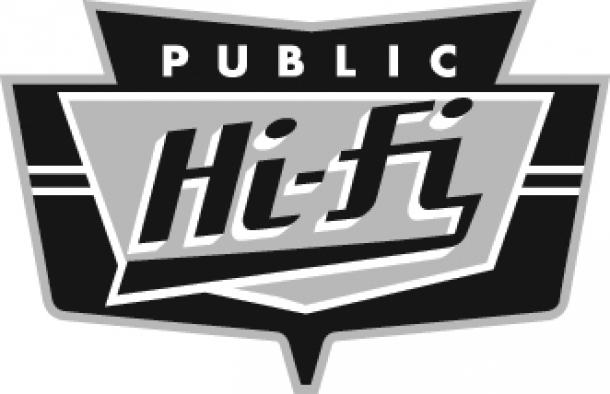 Jim Eno - drummer for Spoon and producer of artists including Telekinesis, !!!, Heartless Bastards, and The Relatives - has launched Public Hi-Fi Records, a label extension of his Austin, TX studio. Like his recent Spotify Sessions with The Shins, Father John Misty, Poliça, and Tennis, among others, the label will be entirely curated by Eno. He will also produce and engineer each release, with a focus on sonic quality. Public Hi-Fi Records is designed to be an outlet for unsigned artists he's recorded, and as a means to issue special pressings of previously unreleased tracks from his array of artist sessions. All releases will be on limited edition 12-inch vinyl (only 500 pressed) with accompanying high quality digital downloads.
Public Hi-Fi Records' first release will be Nuestro Camino, from B3 trio Dupree, on April 30th, 2013. The band - Mike Flanigin, Jake Langley, and Kyle Thompson - is a fixture in the Austin music scene, and carries on the organ trio tradition of the '50s and '60s that blends swing, blues, boogaloo, and pop with a little country and rock to create their own uniquely Texan sound. Nuestro Camino was recorded live in a single afternoon and laid directly to 2-track analog tape with no post mixing or overdubbing. The result is a positively human six songs that modernizes this classic style with the vigor of any rock band - it's "Texas music for everyday people," according to Flanigin. From the sneakily insistent groove of "The Turtle" (stream here: https://soundcloud.com/public-hi-fi-records/the-turtle) to the taut, moody "All Or Nothing At All" and the languid, slinky sashay of "Moto Guzzi," Nuestro Camino brings something new and unfamiliar to the foreground that'll get people smiling, dancing, laughing, and listening. A full track listing is below; the 12-inch vinyl release will feature six tracks and the digital release will include four additional songs. The vinyl and 8-track can be pre-ordered here, while the digital album can be pre-ordered here.
More news on upcoming releases from Public Hi-Fi Records will be announced soon.
Nuestro Camino 12-inch track listing:
The Turtle
Malibu Classic
All Or Nothing At All
KC
Moto Guzzi
Leon's Thing
Close To You (digital release only)
David The King (digital release only)
Cookin' At The Continental (digital release only)
Night Cap (digital release only