Steel Pulse and The Bridge Join DSO in Jamaica for Jam in the Sand II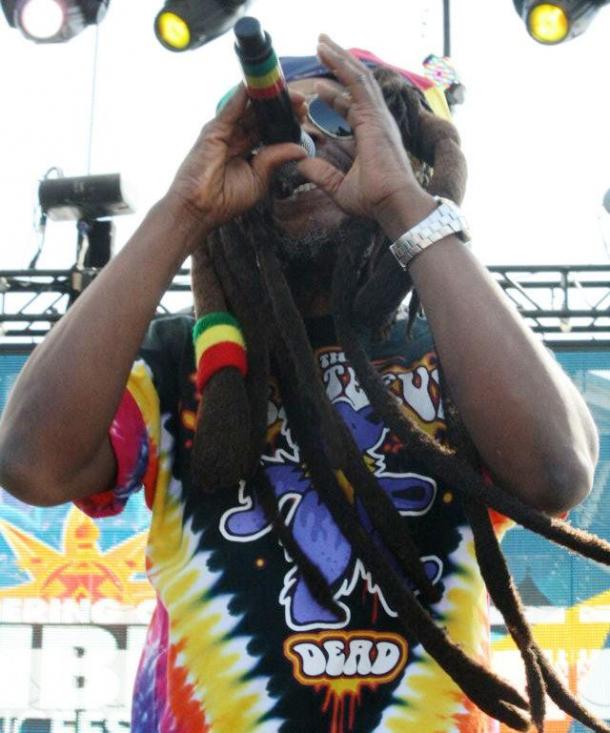 After a beach-bumming, sun-soaking, toe-tapping, sold-out great time was had earlier this year, Dark Star Orchestra and Island Gigs are excited to be teaming up once again to host the Jamaican JAM IN THE SAND II at the adults only (all-inclusive) Grand Lido Negril Resort & Spa in Negril, Jamaica, February 28 - March 4, 2014. Joining the host band this year will be legendary roots reggae band, Steel Pulse and Baltimore's recently reunited, The Bridge.
For over 15 years and more than 2200 shows played, Dark Star Orchestra has embodied the Grateful Dead's live experience. Multiple members of the Grateful Dead as well as their soundman of nearly three decades have praised their performances – alongside critics from NPR, Rolling Stone and USA Today.
Grammy award-winning reggae band Steel Pulse has been true to their roots for over 35 years. One of Bob Marley's favorites, the band has maintained a sense of fierce integrity as it strives to get the message of love and justice across to all people. The Grammy-winning band released a number of highly acclaimed albums and embarked on numerous world tours which have included shows in every continent.  Steel Pulse have also been active in a variety of charitable works throughout the years including generating funds for the hurricane victims of Jamaica and New Orleans as well as their most recent project; funding the building and installation of solar panels for a hospital and clinic in earthquake stricken Haiti.
A fan favorite at both festivals and clubs for more than a decade, The Bridge are back at it after a short-lived departure in 2011. Reuniting for 2013's All Good Music Festival, the band has been playing out new songs that show even more promise for their continued future. 
 
Jam in the Sand II offers attendees:
- 3 full 2-set performances and 1 special acoustic performance from Dark Star Orchestra right on the beach
- 2 full set performances from Steel Pulse and The Bridge right on the beach
- 4 nights at the 5-Star Grand Lido Negril Resort & Spa, an all-inclusive resort that includes 
1) All meals from any of the six restaurants on resort grounds (Japanese, French, Italian, Jamaican, late night options and more) 
2) Bottomless beverages including liquor, beer, wine, champagne and frozen island specialties
3) Water sports such as Scuba-Diving, Snorkeling right from the resort, Water-Skiing, Snorkeling Trips, Glass Bottom Boat Rides, Sailing, Wind Surfing, Kayaking and more
4) Activities such as Yoga, Tennis, Jamaican Mixology and Cooking Classes, Tie-Dye Instruction and more
5) Airport to resort ground transportation
6) No need to carry cash! There is no tipping... guests book their flight, purchase the Jam in the Sand package, and the deal is done!
Registration is available now and attendees can book online at http://reservations.islandgigs.com/-pl-3-.htm or by phone at 888-423-7738
 
For further information on Jam in the Sand, please visit www.dsojaminthesand.com.