Sterling Witt | 'Sterling Loves You' | Review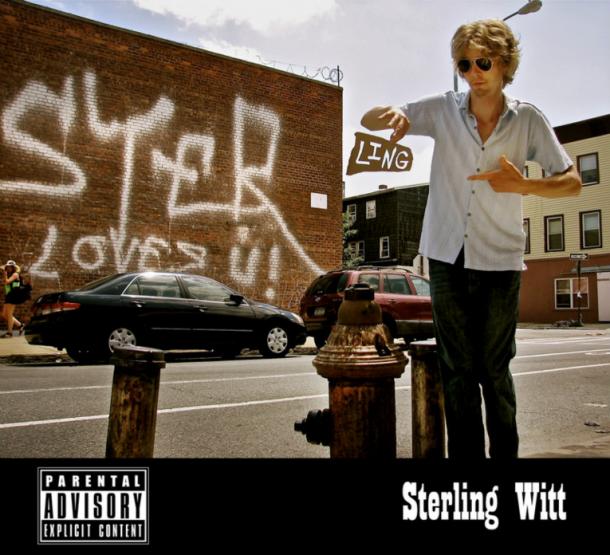 I always listen to the opening track extremely carefully. It's the opening track the band or artists has selected to hit your ears first and foremost. The opening track "Perfect Girl" sets the stage rather well for this CD. It was a great intro piece that stuck in my head and had me eager for what was ahead. All in all the whole CD is brilliantly delivered with a powerful Acoustic Smokey Saloon Rock, guitar driven texture with song that at times can bite you in the ass and hit you hard with serious melodic staying power. Music will remind you of The Flaming Lips, Pavement, Cake, NOKX, Pennywise and even Cobra Starship. His bio describes it best: Sterling Witt is a as a man who plays his guitar upside down and backwards – well played.  Looking at his site it's obvious to me Witt is the unessential artist. Witt also represents a fresh new voice in modern rock sound and present a strong message that are zany, boldly honest, aggressive, upbeat and highly melodic.  "Sterling Loves You" presents a very loud, youthful and at times even in your face sound.  Each piece is real, not so overly- corporate sounding and very defiant in nature. Amazing work!
Sterling Witt will also remind me of a variety of bands from the 90's in the heyday of the Alternative Rock movement. I can even hear bands like Sublime and even Red Hot Chili Peppers in there as well.  If there were one word I would use to describe Sterling Witt it would be energetic.  This CD will simply make you feel more upbeat and positive about the world we live in mainly because he speaks the truth about it, and will confirm all your thoughts a feelings. TURNS OUT YOU ARE NOT CRAZY AFTER ALL – STERLING WITT SAID SO. At the end of the day Sterling Witt is a real jolt to the senses.