Steve Earle @ Boulder Theater
Submitted by mike on Wed, 11/04/2009 - 00:48
Steve Earle will be touring in support of his newest album, Townes, his highly anticipated follow up to the Grammy Award winning album Washington Square Serenade.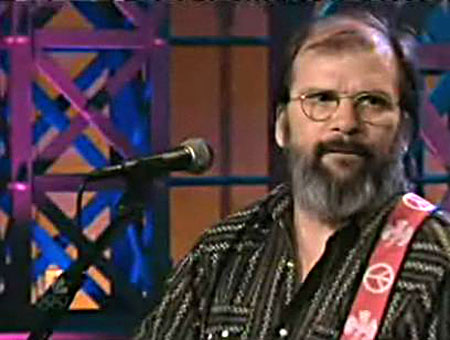 Steve Earle had two reasons for coming out with this long-planned tribute to Townes Van Zandt now. The first reason is practical. Earle is currently pushing himself to finish a years-in-the-making novel, and he wants to see it in print before the publishing business goes belly up.
The second is a more personal concern. Like all artists worthy of the name, Steve Earle loves the truth, and in the case of Van Zandt, he sees that the waters are muddying before his eyes. Very often over periods of years, the truth first becomes myth and myth later becomes truth. In regards to his teacher, hero and friend Townes Van Zandt, Steve Earle was not about to let that happen.
While being a protégé of Van Zandt, Earle is a master storyteller in his own right, with his songs being recorded by Johnny Cash, Willie Nelson, Emmylou Harris, Waylon Jennings, Travis Tritt, The  Pretenders, Joan Baez and countless others.  1986 saw the release of his debut record, Guitar Town, which shot to number one of the country charts and immediately established the term "New Country."  What followed was an extremely exciting array of twelve releases including the biting hard rock of Copperhead Road (1988), the minimalist beauty of Train A Comin' (1995), the politically charged masterpiece Jerusalem (2002) and the Grammy Award Winning albums The Revolution Starts…Now (2004) and Washington Square Serenade (2007).  Earle also produced the Grammy nominated album, Day After Tomorrow, by the legendary Joan Baez in 2008.


97.3 KBCO & Boulder Weekly present
STEVE EARLE
w/ guests
Tuesday, February 2
doors 7:00pm, show 8:00pm
-
Boulder Theater
2032 14th Street
Boulder, CO 80302
303.786.7030
www.bouldertheater.com