Steve Kimock News: Holy Kimoto, Furthurmore, Harmony, GOTV & more!
Submitted by mike on Fri, 05/28/2010 - 03:04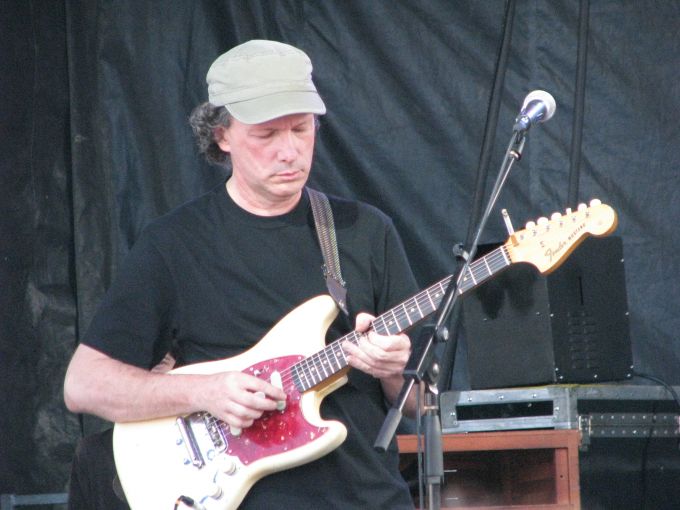 Beginning this Monday May 31st @ Furthurmore, Steve Kimock hits the 2010 festival circuit with full-band appearances, special guest performers and a string of intimate sets and workshops scattered around the beautiful countryside.
Some news for you East Coasters...Steve Kimock Crazy Engine welcomes long-time friends and very special guests Bernie Worrell and Bobby Vega for a number of select festivals from July 30-Aug 1, which include Gathering of the Vibes, the 25th Annual Jerry Garcia Birthday Bash as well as a show at the Sellersville Theater. This special cast of characters is sure to bring a funky backbeat to the engine.
Other unique scheduled performances include: an intimate show in his home town of Bethlehem at Godfrey Daniels on June 4th; special guest appearances with 7 Walkers, Galactic and Slightly Stoopid at Harmony Festival (June 11-12th); Wavy Gravy's All Star Jam at the Great American Music Hall; a rare musical experience with Marco Benevento at the River Street Jazz Café on June 17th; a California & Colorado debut of Holy Kimoto! at Furthurmore (also playing with Everyone Orchestra) and Ned Fest (Aug 29th); a reunion with Youssoupha Sidibe and the Mystic Rhythms Band at the Starbelly Jam in BC; guest artist at the National Guitar Workshop; and of course, a number of other shows and festival appearances with his touring project Steve Kimock Crazy Engine featuring Melvin Seals, which include Grateful Fest at Nelson Ledges, Targhee Fest, the Summer Music Festival, Hoxeyville Fest and Ned Fest.
For full SUMMER SCHEDULE visit www.kimock.com/shows