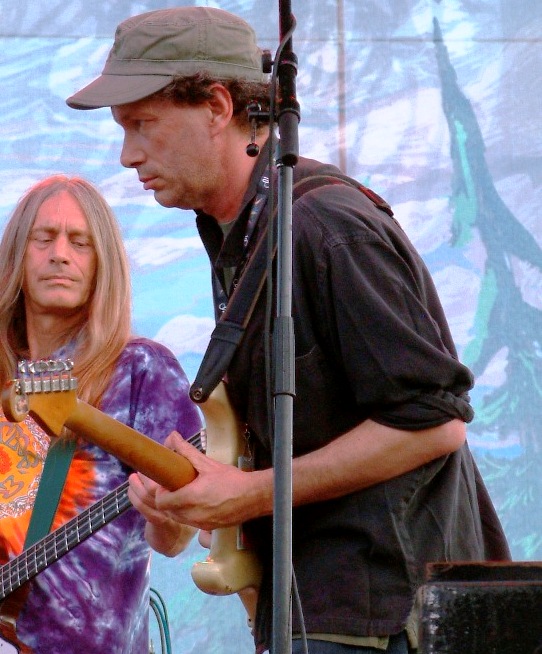 Steve Kimock embarks on his first major tour in three years, hitting markets across the Eastern seaboard and American Midwest this spring. To accompany him on stage for the tour, Kimock has hand-picked an all-star cast including Woo Wizard Bernie Worrell (Parliament Funkadelic, Talking Heads) on keys, Wally Ingram (Sheryl Crow, David Lindley) on drums, and bassists Andy Hess (Gov't Mule, Black Crowes) and Reed Mathis (Jacob Fred Jazz Odyssey, Tea Leaf Green).
Along the way, the band will be debuting some exciting new material as well as showcasing Kimock's extensive 30-year catalog. Think: the Guitar Monk Meets the Funk!
The duo of Steve Kimock and Billy Goodman will open a string of dates on the East Coast for Electric Hot Tuna at the end of June. Expect Kimock to also guest with Hot Tuna.
For tickets and info visit kimock.com or jormakaukonen.com. Steve Kimock will be leading workshops at Fur Peace Ranch on Sept 7-10. His workshops are already full (sold out). That same weekend Jorma and George Porter Jr will also be instructors, and they all will play a show Saturday, Sept 8th @ Fur Peace.
Matt Butler's Everyone Orchestra will release their studio debut, Brooklyn Sessions, on May 15 via Harmonized Records. On the album, Butler is joined by an all-star lineup of past collaborators and musical friends including drummer Jon Fishman (Phish), keyboardist/pianist Marco Benevento , Al Schnier (moe.), Jen Hartswick (Trey Anastasio Band), saxophonist Jeff Coffin (Dave Mathews Band), guitarist Steve Kimock , and bassist Reed Mathis (Tea Leaf Green), and more. The recording features 8 improvised, conducted songs recorded in-studio.
To celebrate this release, Everyone Orchestra will play a three night run in Denver @ Quixotes on June 15-17 with many of the players, including Kimock, who were part of the Brooklyn Sessions. "It's a sacred sandbox," says Butler. "The stage a sacred place to share the music. You're fully improvising, and the only preparation you can do is to be in the moment, the way an athlete is during a game. Not to withdraw into yourself, but to be engaged, to dodge and throw the ball." And Kimock loves it!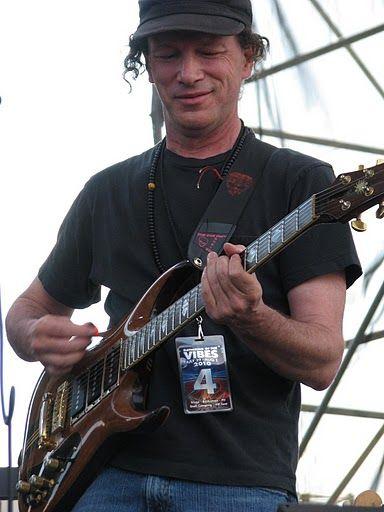 Steve Kimock, along with his band, will head to Japan this summer to play the infamous Fuji Rock Festival in Japan as a headlining artist on the Field of Heaven stage, July 28th. Other acts include Radiohead, The Stone Roses, Elvis Costello and the Imposters, Buddy Guy, Elvin Bishop, Ernest Ranglin, Galactic, Jack White, Explosions in the Sky, Dirty Dozen Brass Band and many more.

Touring several times in Japan in the early 2000's and appearing at Fuji Rock in 2003, Kimock very much looks forward to returning to Japan.

After the tragic Tsunami last year, he recorded several pieces honoring Japan, including a video ode to Japan at the Relix offices in NYC and an impromptu "Love for Japan Jam" at an SK&F show in Sebastopol, CA on the night after the Tsunami. For more info visit Fuji Rock Festival.

Prior to going to Japan, Kimock and his band will make a stop in the Bay Area, so stay tuned for show announcements!
Kimock is honored to play as a special guest with the Les Paul Trio *this* Monday, April 23rd at the Iridium Jazz Club. What a wonderful way to spend a Monday evening at one of New York's premiere Jazz clubs.