Steve Kimock at Stage 48 in NY 2/23 for Sandy Victims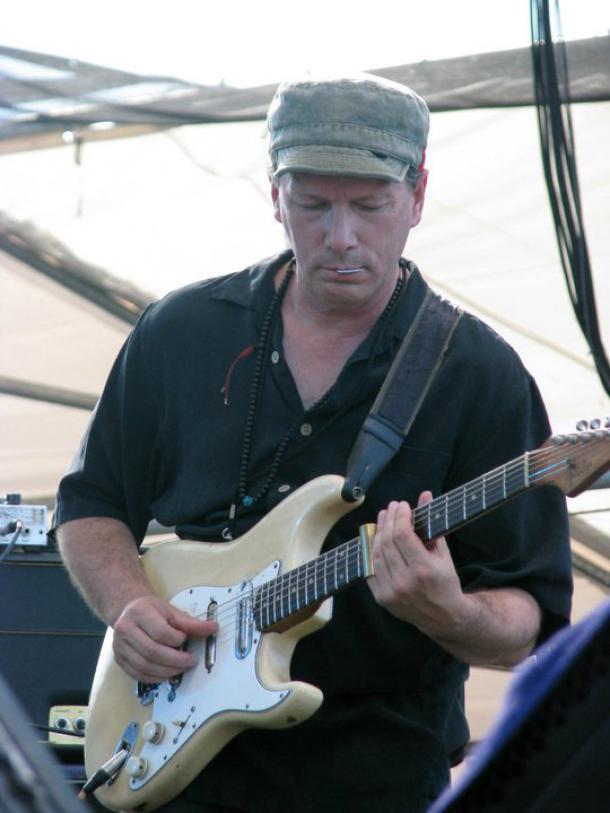 Steve Kimock, one of Americas most original and innovative guitarists will be performing with his band at Stage 48, New York's newest concert venue.
Performing with Kimock will be Rock and Roll Hall of Famer Bernie Worrell, co-founding keyboardist of Parliament/Funkadelic (and a performer with Talking Heads), percussionist Wally Ingram (David Lindley, Sheryl Crow) and bassist Andy Hess (Gov't Mule) - a truly exceptional band.
But then the evening will be kicked up a notch when some "very special guests" stop by to jam and raise money for "STAGE 2", a fund raiser for victims of super storm Sandy.
For one night only, in addition to regularly priced tickets, we will be selling tickets at special "STAGE 2" fundraising prices:
Let's Get Rid of the Blues - $50
At this level you get a poster signed by Steve Kimock and the band.
Let's Rock Some Lives - $100
This level gets you a signed poster and a picture with the band.
Let's Raise Some Roofs - $250
And at this level you get the opportunity to sit in on the sound check , you receive a signed poster, and you get your picture taken with the band.
Doors open at 6pm and the show starts at 7pm.
STAGE 48 is located at 605 West 48th Street, New York, NY in the heart of Hell's Kitchen.
***Steve Kimock was originally scheduled to perform at Stage 48 December 8, 2012.  Due to a delay in the opening of the venue that date has been changed to February 23, 2013. People who purchased tickets can either get a refund or use the ticket for the new date.
For additional information, go to http://www.stage48.com