The String Cheese Incident Releases 2-Disc and Deluxe Halloween Box Sets
Submitted by madison on Wed, 09/23/2009 - 23:05

With the one-time constant touring machine otherwise known as The String Cheese Incident slowing their schedule considerably in recent years, fans get a chance to relive the group's legendary "Hulaween" shows on the forthcoming live release, Trick or Treat. The two-disc release - set to hit on October 27, 2009 on CD, vinyl, and digitally - is culled from several of these epic shows by The String Cheese Incident.   An expanded 9-disc deluxe box set edition of Trick or Treat will also be available in very limited quantity.  Pre-sale on the deluxe box set begins September 23, 2009 at 12:00 PM EDT - with the first 200 who pre-order set to receive a Trick or Treat cover art poster signed by members of SCI, and the first 500 who order being automatically entered to win one of 30 uncut Trick or Treat poster sheets, featuring the Michael Everett cover art poster sheet, plus all 7 mini-posters from the box set.  (These exclusive uncut sheets will also be signed by the members of SCI!)
Known to perform special concerts comprised heavily of cover tunes each Halloween, Trick or Treat offers selections from SCI performances recorded at Atlanta's Variety Playhouse (1998), Philadelphia's Electric Factory (1999), Portland's State Theatre (2000), New York City (2001), Los Angeles' Shrine Auditorium (2002), Sin City's Cox Pavillion (2003), and Madison's Exhibition Center at Alliant Energy Center.
The 9-disc limited edition box set of Trick or Treat includes seven complete sets - featuring must-hear renditions of Beatles ("Come Together"), Beastie Boys ("No Sleep Till Brooklyn"), Grateful Dead ("Shakedown Street"), KC & The Sunshine Band ("Get Down Tonight"), and Phish ("The Wedge") classics, among many others. The Trick or Treat deluxe box set also features signed & numbered original artwork from Michael Everett, special commemorative mini-posters from the Hulaween shows, personalized liner notes from the band, a photo booklet by famed rock photographer C. Taylor Crothers, and plenty of special surprises.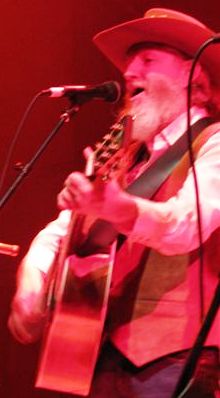 Formed in Colorado during 1993, The String Cheese Incident has long been considered one of the leaders of the thriving "jam band" scene. Comprised of members Michael Kang (acoustic/electric mandolin, electric guitar, and violin), Michael Travis (drums and percussion), Bill Nershi (acoustic guitar, lap steel guitar, and electric slide guitar), Kyle Hollingsworth (piano, organ, Rhodes, and accordion), Keith Moseley (bass guitar), and Jason Hann (percussion, joined SCI in 2004), the group performed regularly between 1993-2007. And in the process, they built a large fanbase on the strength of their live show, as well as such classic releases as Outside Inside, Untying the Not, and One Step Closer.
In recent years, the band members have focused on solo projects, although The String Cheese Incident did reunite onstage this year for a show-stopping performance at the ROTHBURY Festival. Now, here's your chance to experience The String Cheese Incident in all their in-concert glory time and time again, with Trick or Treat.
Also this fall, String Cheese Incident members Kyle Hollingsworth and Billy Nershi release a couple of solo works.  Look for Emmitt-Nershi Band's New Country Blues and Hollingsworth's Then There's Now, in stores now.