Sub Pop Goes Green with Bonneville Environmental Foundation
Submitted by mike on Mon, 07/31/2006 - 21:48
Sub Pop Records, the music label that has given rise to bands ranging from Nirvana to The Shins, announced today that it has purchased enough Green-e certified Green Tags, also known as renewable energy credits, from the Bonneville Environmental Foundation to equal 100 percent of the company's energy use. To date, Sub Pop records is the first Green-e certified record label company in the United States.
"I was made aware of the program by one of my co-workers. I was, quite frankly, shocked by how easy it is to support renewable energy. Green Tags are a simple way for anyone to choose wind energy, which, in turn, lowers dependence on burning fossils fuels for energy," said Jonathan Poneman, president of Sub Pop Records. "Green Tags fulfill an important commitment to both the planet and the Pacific Northwest, where Sub Pop is rooted."
Earlier this year, Sub Pop Records' recording artist Kelley Stoltz released Below the Branches as the first album to be green powered and incorporate the Green-e label on its packaging. Like Kelley Stoltz, Sub Pop Records is promoting climate recovery by supporting new renewable energy, such as wind and solar power.
"Sub Pop has been synonymous with helping talented new artists support their passion for creating music," said Patrick Nye, director of sales of Bonneville Environmental Foundation. "Now, Sub Pop Records is directing the same energy toward new, renewable sources of power."
Both Sub Pop Records and Kelley Stoltz hope to influence other artists and music fans to consider what they can do to shift our nation's energy model to clean renewable technologies.
About Sub Pop Records
Sub Pop Records started eighteen years ago with releases from bands that were relatively unknown at the time, including Mudhoney, Nirvana and Soundgarden. The label continues to champion new artists that have quickly become part of the music lexicon including The Postal Service, The Shins, Iron and Wine, Wolf Parade, and Band of Horses. Sub Pop is based in Seattle, Washington. Visit www.SubPop.com.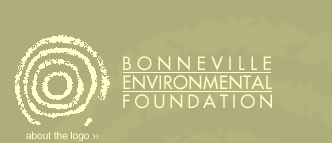 About the Bonneville Environmental Foundation
The Bonneville Environmental Foundation, a non-profit 501(c)(3) organization, was established in 1998 and was a pioneer in developing the market for renewable energy certificates, which it calls Green Tags. BEF reinvests all the net revenues from Green Tags sales in support of its mission, which funds solar power systems for schools and businesses, wind power systems for farms and ranches, and restoration efforts for salmon-bearing streams. Visit http://www.GreenTagsUSA.org to learn what individuals, utilities, and businesses are doing to increase the use of wind and solar power in our nation's electricity grids. www.b-e-f.org or www.GreenTagsUSA.org .
About Green-e and the Center for Resource Solutions
Launched in 1997, the Green-e Renewable Energy Certification Program is the leading independent certification and verification program that sets standards for renewable energy options. The Green-e logo serves as the national symbol for consumer protection and "seal of approval" indicating high quality, verified renewable energy. Green-e provides an easy way for consumers to find environmentally friendly energy options that fit their budget and present much less environmental impact than electricity generated primarily by fossil fuels. To learn more about certified renewable energy available in all 50 states, visit www.green-e.org, or call 888.63.GREEN.
Green-e is a program of the Center for Resource Solutions, a national nonprofit organization that works to make it easier for people and organizations to use renewable energy as a tool for mitigating climate change. CRS designs and operates national and international programs that support the increased supply and use of renewable energy resources such as wind, solar, biomass, geothermal, low-impact hydroelectric power, and other clean energy sources. To learn more about CRS, visit www.resource-solutions.org.