Suwannee Springfest Announces Additional Artists and Special Sets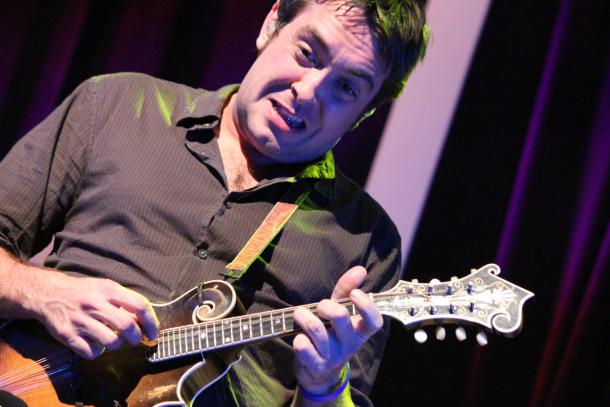 With only 8 weeks to go before the 16th Annual Suwannee Springfest kicks off at the Spirit of the Suwannee Music Park in Live Oak, FL, today festival promoters announce another round of artist additions. Springfest is pleased to welcome to the lineup San Francisco rockers Tea Leaf Green, as well as Packway Handle Band, Bobby Miller & The Virginia Daredevils, Grant Peeples, Sanctum Sully, Red June, Taylor Martin's Engine, Tennessee Firearms, Short Straw Pickers and Uproot Hootenanny. They join more than 30 other artists including Yonder Mountain String Band, Donna the Buffalo, Justin Townes Earle, Emmitt-Nershi Band and others. Additionally, Springfest is proud to host two very special sets with Tony Rice, who will sit in with Larry Keel & Natural Bridge and also with Infamous Stringdusters. Full lineup details are listed below and on the newly re-launched website, www.suwanneespringfest.com.
The 16th Annual Suwannee Springfest will be held March 22-25, 2012 at the Spirit of the Suwannee Music Park in Live Oak, Florida. Three-day weekend passes are available now for only $150 and children age 12 and under are free of charge. Discounts are offered for students and retired and active military. On March 15, weekend passes go up to $165 so buy early and save. To purchase tickets online or to find out more, please visit www.suwanneespringfest.com.
2012 Suwannee Springfest confirmed lineup below:
Yonder Mountain String Band
Donna the Buffalo
Justin Townes Earle
Emmitt-Nershi Band
Guy Clark
Verlon Thompson
Darol Anger and the Republic of Strings
Tea Leaf Green
Hot Buttered Rum
The Gourds
Tony Rice
The Mosier Brothers
Tornado Rider
Greensky Bluegrass
Infamous Stringdusters
Great American Taxi
Ryan Montbleau Band
Roy Book Binder
Jason Isbell & the 400 Unit
Jim Lauderdale
Joe Craven
Larry Keel & Natural Bridge
Dread Clampitt
Grant Peeples
Randall Bramblett with Geoff Achison
Split Lip Rayfield
Ralph Roddenbery Band
Elephant Revival
Two Man Gentleman Band
The Pinkham Family
Saltwater Grass
Jubal's Kin
Larkin Poe
Big Cosmo
Habanero Honeys
Packway Handle Band
Bobby Miller & The Virginia Dare Devils
Whetherman
Sloppy Joe
Quartermoon
Two Foot Level
Grandpa's Cough Medicine
Mickey Abraham's Traveling Acoustic Ensemble
Sosos
Uproot Hootenanny
Short Straw Pickers
Tennessee Firearms
Bibb City Ramblers
Lefty Williams Band
Donna Hopkins Band
Sanctum Sully
Red June
Taylor Martin's Engine
Lizzy Ross Band
Honey Blue
Spirit of the Suwannee Music Park is also home to other Big IV Productions, including the Blackwater Music Festival, the Purple Hatter's Ball and the Bear Creek Music & Arts Festival. Hosted each November, the 2011 Bear Creek Music & Arts Festival lineup featured Trey Anastastio Band, Medeski, Scofield, Martin & Wood, The Funky Meters, Karl Denson's Tiny Universe, John Scofield & Piety Street, Ivan Neville's Dumpstaphunk, Lettuce, George Porter, Jr., Jon Cleary, and the Pimps of Joytime. For more information on the Bear Creek Music & Arts Festival go to: www.bearcreekmusicfestival.com