TAUK Announce New Album "Collisions" - Out July 22!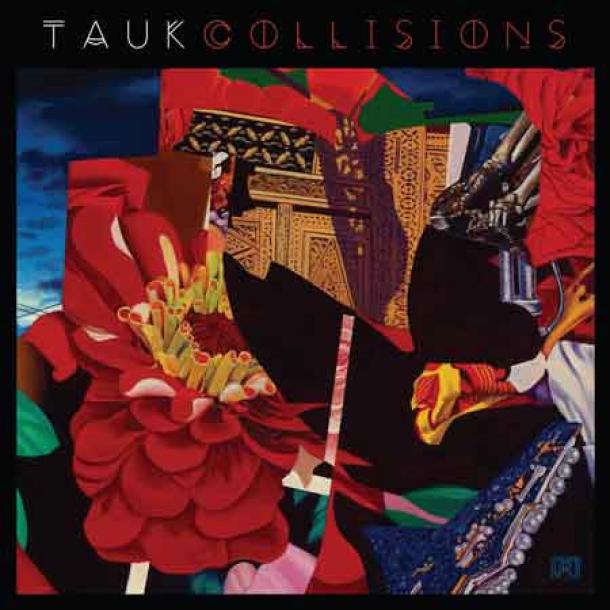 The heavy NYC dirty funk 4-piece TAUK release the first details of their new album today. The 10-track full-length sophomore album entitled Collisions will be released July 22nd and features the band's signature sound - intensely melodic instrumental rock. After the success of their 2013 LP, Homunculus, that landed them into regular rotation on SiriusXM Jam On, the honor of winner Relix Magazine's "On The Verge" Poll, and a widespread grassroots fan following, the band teamed back up with their legendary Grammy-Winning Producer Robert Carranza (Mars Volta, Jack Johnson) to create Collisions.
To Charlie Dolan, bassist for TAUK, this album is the natural progression following an album like Homunculus. "I like to think of this album as an extension of 'Homunculus," explains Dolan. "We took some of our favorite parts of that album and expanded on them with new sounds and musical flavors. Its music that makes you think, but can also make you dance."
The album title itself for Collisions reflects the spirit of the band as a whole. Guitarist Matt Jalbert explains, "Being an instrumental band, our music is more about stirring up a feeling rather than meaning something specific. The word 'Collisions' lets your mind make up an image of its own. It's a little bit open ended, but at the same time powerful."
The album art is a piece by Jeff Jordan, graphic artist who previously worked with Mars Volta among others. The puzzle-like art on Collisions reflects the band's goal for each musical composition they write. Alric "AC" Carter (keyboard/organ) explains, "in the art work its clear to see there are many parts that build the entire picture. Some parts play supporting roles and other sections are more visible. However, the most important aspect is the bigger picture."
In support of Collisions, TAUK is hitting the festival and club scene hard this summer with their unique blend of experimental melodic prog rock and sexy grooves. The band's Summer lineup includes sets at major music festivals across the country including The Hudson Music Project, Floyd Fest, Catskill Chill Music Festival, Yonder Mountain String Band's Harvest Festival, Camp Barefoot, Bear Creek Music Festival, Art Outside, Mad Tea Party Jam, The Big What?, Blackstock Music Festival, Mantrabash, Abingdon Music Experience, Doah Fest, Pasture Palooza, Pink Moon Festival, and more to be announced soon. For the full list of tour dates, see below or visit:  http://www.taukband.com.
TAUK manages to create a live show experience to match their masterfully produced recordings.  The unique chemistry and relaxed-focus of TAUK's performance is undeniable, but their ability to create immensely melodic and emotional music without a vocal lead is what continues to captivate and impress music lovers across all genres. TAUK has landed spots on the biggest festivals such as Bonnaroo, The Hangout Music Festival, Summer Camp, and The Allman Brothers' Peach Fest and played in direct support for some of the most respected names in music including The Funky Meters, Robert Randolph & the Family Band, Lettuce, Karl Denson's Tiny Universe, moe., Dopapod, Tim Reynolds & TR3, Tea Leaf Green, Toubab Krewe, The Mantras, The Revivalists and more.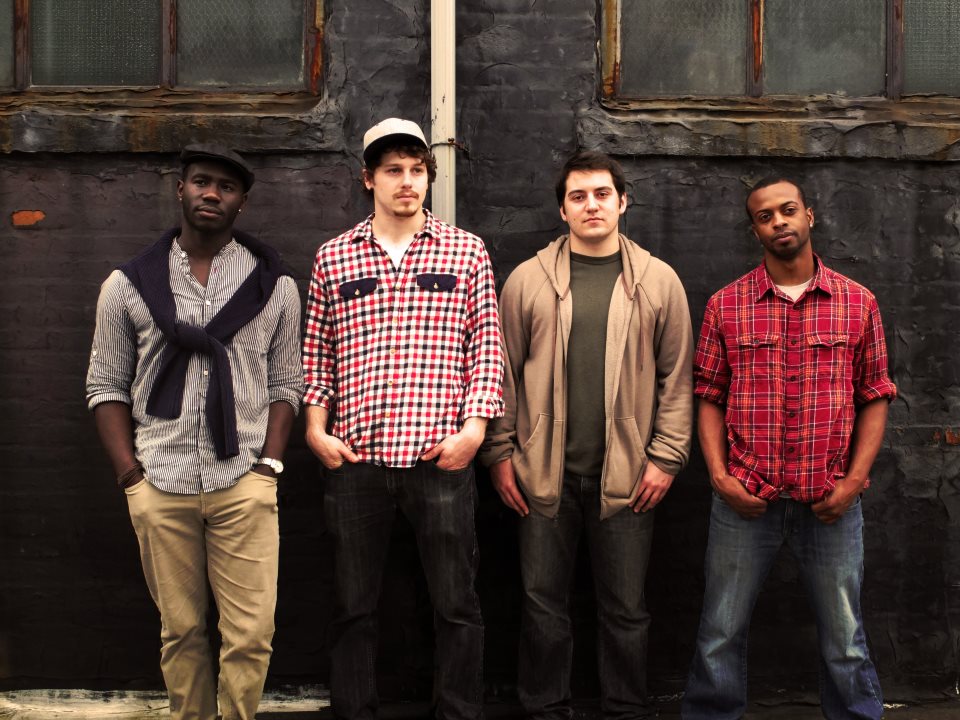 TAUK's chemistry can be attributed to their history. Forming in middle school, a majority of TAUK's members have been playing together for over a decade. The group experimented with their sound over the years both individually while studying at top music universities and conservatories, and together as a band - always working to find their ideal sound. It wasn't until 2012 with the addition of drummer, Isaac Teel, and the realization the band could build a fan base around a completely instrumental act, that the pieces fell into place. Since then the band has continued to push the envelope of their musical vision, creating instant fans across the country on a nightly basis.