TAUK to Play Allman Brothers' Peach Fest Aug. 11th in Scranton, PA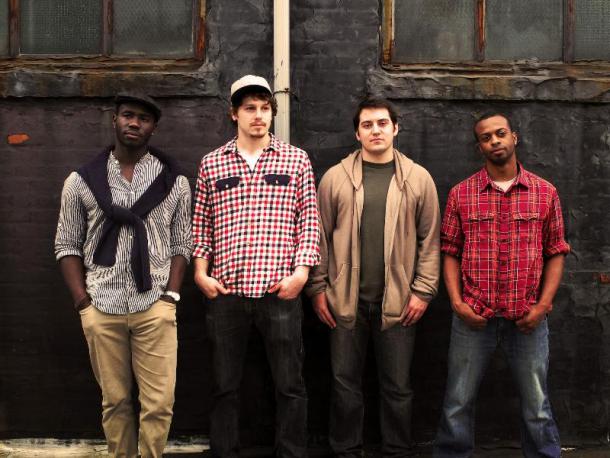 After turning heads this summer with their electrifying instrumental performances at Bonnaroo, Hangout Music Festival and Summer Camp Music Festival, Tauk will be topping off their summer festival run by performing on Saturday, August 11th at the first annual Peach Music Festival, presented and headlined by The Allman Brothers Band. This 3-day festival will take place in Scranton, PA from August 10th-12th and will reunite Tauk with many bands they have shared the stage with in the past, such as O.A.R., Robert Randolph & The Family Band and Toubab Krewe. 
Performing with such talented and world-renowned musicians is always a thrill for the band, explains keyboard/ organist Alric "A.C." Carter. "We're honored to play with great acts like The Allman Brothers, The Wailers and Robert Randolph, just to name a few. It's inspiring to be among these bands that continue to produce great music and support live music festivals."
Tauk is breaking into the national music scene with the release of their new EP, "Pull Factors." The band's sound is a unique blend of funk, jazz, pop, and rock with a fresh, experimental spirit that has already attracted an early DIY buzz. Legendary sound engineer, Dave Natale (Rolling Stones, Fleetwood Mac), invited Tauk into his studio in late 2011 to record "Pull Factors." The band then teamed up with Grammy-winning producer Robert Carranza (Jack Johnson, Mars Volta) to harness the band's eclectic vision creating entirely instrumental new tracks. Download or stream Tauk's new EP, "Pull Factors" for free, here: http://bit.ly/pullfactorsyoutube  
Since forming earlier this decade, Tauk is Charlie Dolan (Bass), Alric "A.C." Carter (Keyboard-Organ), Matt Jalbert (Guitar), and newest addition Isaac Teel joining in early 2012 (Drums). While their tunes are adventurous in scope, the band's origins are humble.  Dolan, Carter, and Jalbert met as teenagers in middle school and instantly connected over a shared passion for music. They continued to write songs and remained close friends while attending different colleges all over the country. Armed with degrees from some of the top music universities and conservatories in the nation, the band hit the road in the Fall of 2010, playing nearly 40 shows on a national tour with Robert Randolph and The Family Band, MOE., and other legendary acts.
Tauk puts equal energy into their live shows as they do their recordings. The unique chemistry and relaxed-focus of Tauk's performance is undeniable, but their ability to create immensely melodic and emotional music without a vocal lead is what is sure to captivate the ears of music lovers from across all genres. The future is certainly looking bright for this talented and ambitious quartet.
Please head to www.taukband.com for more updates.
Tour Dates
7/14     Great South Bay Music Festival                     Patchogue, NY  
8/3       Jones Beach Bandshell                                       Wantagh, NY
8/11     Peach Festival (w/ Allman Bros.)         Scranton, PA
10/11   Harvest String Festival                                      Ozark, AR