TAUK To Support Perpetual Groove on Fall Tour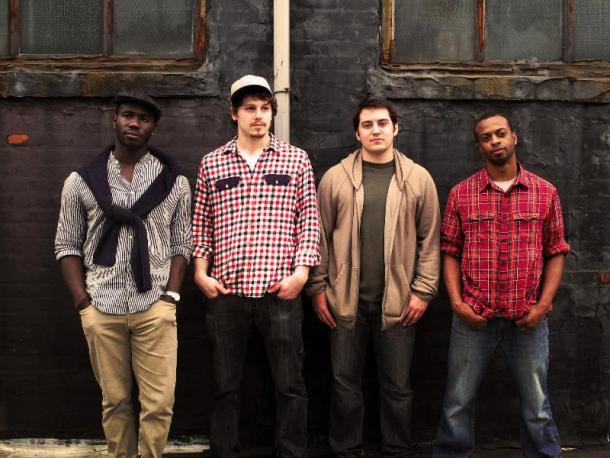 The NYC-based rock/fusion quartet TAUK announced today they will open for festival legends, Perpetual Groove on select dates of their Fall Fend For Your Life US tour. TAUK will join the tour with a one-off set in Richmond on Sept 6th followed up by the band's highly-anticipated return to their hometown jam/rock mecca, Brooklyn Bowl on September 21st and 22nd. Other highlights of TAUK's Fall includes joining the lineup of Yonder Mountain String Band's Harvest Music Festival to be held October 11-13th in Ozark, Arkansas. TAUK spent the Summer 2012 turning heads with their electrifying instrumental performances at Bonnaroo, Hangout Music Festival, Summer Camp Music Festival and The Allman Brother's Peach Fest. For more information, please visit: taukband.com.
Charlie Dolan, bassist for TAUK, says, "We couldn't be more excited to open for Perpetual Groove in the coming months. It's a very exciting opportunity to play with one of the premier bands in the live music scene and for their loyal fan base!"
Since their formation 10 years ago in middle school, TAUK has scored opening gigs for O.A.R., moe., Robert Randolph & the Family Band, 311, Tea Leaf Green and Toubab Krewe. The band just announced two upcoming shows with Perpetual Groove at NYC's acclaimed music venue, Brooklyn Bowl.
Tauk is breaking into the national music scene with the release of their new EP, "Pull Factors." The band's sound is a unique blend of funk, jazz, pop, and rock with a fresh, experimental spirit that has already attracted an early DIY buzz. Legendary sound engineer, Dave Natale (Rolling Stones, Fleetwood Mac), invited Tauk into his studio in late 2011 to record "Pull Factors." The band then teamed up with Grammy-winning producer Robert Carranza (Jack Johnson, Mars Volta) to harness the band's eclectic vision creating entirely instrumental new tracks. Download or stream Tauk's new EP, "Pull Factors" for free, here.
Tauk is Charlie Dolan (Bass), Alric "A.C." Carter (Keyboard-Organ), Matt Jalbert (Guitar), and newest addition Isaac Teel joining in early 2012 (Drums). While their tunes are adventurous in scope, the band's origins are humble.  Dolan, Carter, and Jalbert met as teenagers in middle school and instantly connected over a shared passion for music. They continued to write songs and remained close friends while attending different colleges all over the country. Armed with degrees from some of the top music universities and conservatories in the nation, the band hit the road in the Fall of 2010, playing nearly 40 shows on a national tour with Robert Randolph and The Family Band, moe., and other legendary acts.
The four-piece puts equal energy into their live shows as they do their recordings. The unique chemistry and relaxed-focus of Tauk's performance is undeniable, but their ability to create immensely melodic and emotional music without a vocal lead is what is sure to captivate the ears of music lovers from across all genres. The future is certainly looking bright for this talented and ambitious quartet.
Please head to www.taukband.com for more updates.