Tea Leaf Green at the Fox Theatre - 10.14
Submitted by mike on Mon, 09/27/2010 - 17:33
San Francisco-based psychedelic rock quartet Tea Leaf Green recently released a new studio album, the band's first since 2008. Looking West is a compilation of road-tested, fan favorite songs that TLG has never recorded in the studio. "We've been waiting a long time to make this record," says lead singer Trevor Garrod. "It's almost as if we've loved these songs too much to encase them forever behind the iron bars of a vacuum-sealed, shrink-wrapped studio album."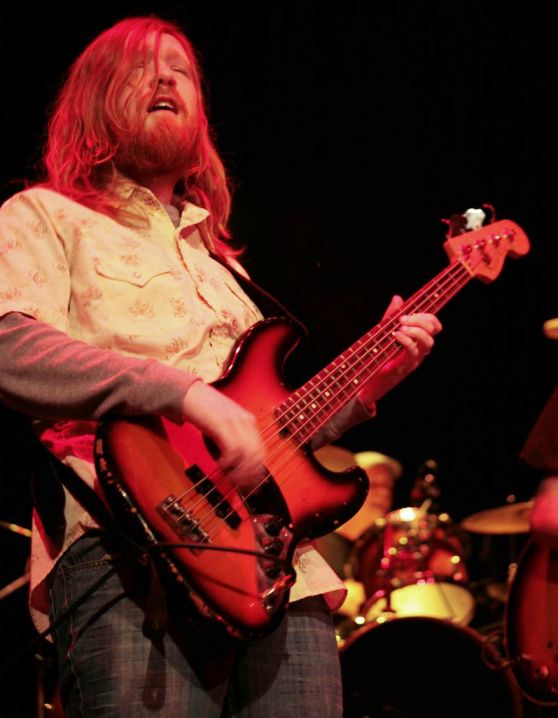 The decision to record these cherished songs marks a new chapter for TLG. In the past few years, the band has overcome more than its share of adversity, including a line-up change (current bass player Reed Mathis joined in late 2007), as well as a recent split with their record label. The hardships endured by the band have only made them stronger and the release of Looking West is a perfect representation of how far they have come.  "We came to realize that we can only truly set these beloved tunes free by putting them all down on the record," explains Garrod. "We are 'looking west' into the setting sun and launching them into outer space. These songs are messages in bottles washed up on foreign shores, memories from our fading youths and reminders of our endless and repetitious search for love and freedom."
Sharing some of the style and substance of musical contemporaries My Morning Jacket and the Raconteurs, TLG conjures the spirit of artists such as 1970s-era Bob Dylan, Tom Petty and The Grateful Dead. The band takes classic sounds and gives them a present-day polish. TLG reminds us at every turn just how alluring rock and roll can be.
--
Tea Leaf Green & The Fox Theater | Thursday October 14th
Tickets are on sale at Fox Theatre Box Office. Call (303) 443-3399 for tickets by phone.
Tickets are also available through our website @ www.foxtheatre.com.
Individual tickets are $15.00.