Telepathique To Release "All Your Lovers" EP
Submitted by mike on Mon, 02/07/2011 - 23:02
Brazilian band
Telepathique
started in 2006 as a duo (dj/drummer and singer) gigging in small clubs in Portugal, where they lived at the time, and around the electonic European scene. The power of their stage performance is pushed by Myle's (singer/synth) hypnotic-sexy melodies and lyrics and Érico's (drums/synth) live drums among programmed beats and scratches that soon took them to share stage with artists like Massive Attack, Hot Chip, Buraka, Diplo and PJ Harvey.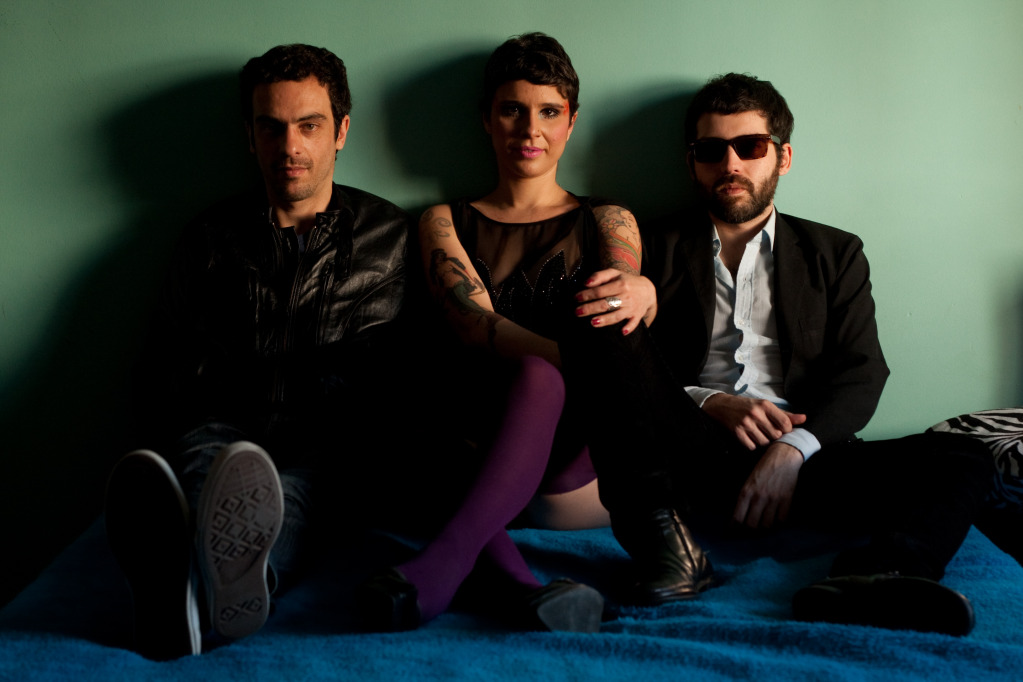 Guitar/synth player Mauricio Fleury joined the band just before their first North American tour in support of their debut album "Last Time on Earth" (The Control Group).  Later that year they returned to the US to tour with Tricky to play venues like House of Blues (Chicago), Trocadero (Philadelphia), Irving Plaza (NYC), and 9:30 Club (D.C).
Now they are back with a new EP, All Your Lovers. A step in a new direction from their early tracks that were made mainly with drum programming/guitar/voice, these new songs were recorded in the studio with live drums and feel analog synthesizers. The EP was produced, mixed and mastered by drummer Érico Theobaldo.