Tell Congress NOT to allow drilling off our coasts
Submitted by mike on Tue, 07/15/2008 - 14:31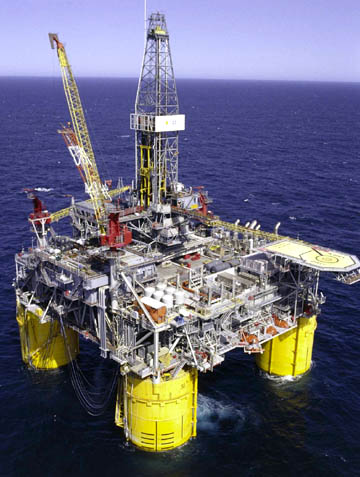 Oil companies and their allies in Congress claim that drilling in America's oceans and coastal areas would help solve the energy crisis and have proposed ending the 27-year moratorium on new offshore drilling. But offshore drilling would neither solve our energy needs nor significantly lower gas prices. Instead, drilling would harm America's economy, health, oceans and
coasts.

Proponents of offshore drilling claim it would reduce gas prices, even though the Department of Energy has determined that it would not significantly do so. Oil companies currently have 5,500 offshore leases they are not drilling, and with 80 percent of the untapped oil in offshore areas already open to development, they do not need access to more areas to increase supply. And while the U.S. oil industry says it wants even more access to sensitive ocean areas to reduce reliance on foreign suppliers, American-based companies are shipping record amounts of gasoline and diesel fuel to other countries. This proposal is simply a way to give oil companies unfettered drilling access to our oceans and coastal areas.

In addition, opening up additional offshore areas to drilling poses real threats to our ocean and coastal ecosystems and economies. Offshore drilling creates toxic waste products that contaminate fish and marine life. Offshore wells emit air pollutants that are known carcinogens, cause respiratory problems and worsen global warming. And current cleanup methods can only remove a small fraction of oil spilled in marine waters, where it is toxic for most species.

America needs real, long-term solutions for the energy crisis, but oil companies and their allies are not delivering them. We need to use less oil by improving energy efficiency and utilizing renewable energy. In doing so, we can achieve energy independence, fight global warming, and jump-start our nation's economy.

Attempts to lift the offshore drilling moratorium could be attached to several different bills and come up for a vote at any time.

== What to do ==
Send a message *right away* urging your senators and representative to say NO to offshore drilling.

If you prefer to call your senators and representative, the Capitol Switchboard number is 202-224-3121.