"Thank You Les" to air on WNET PBS Thirteen beginning Fri March 22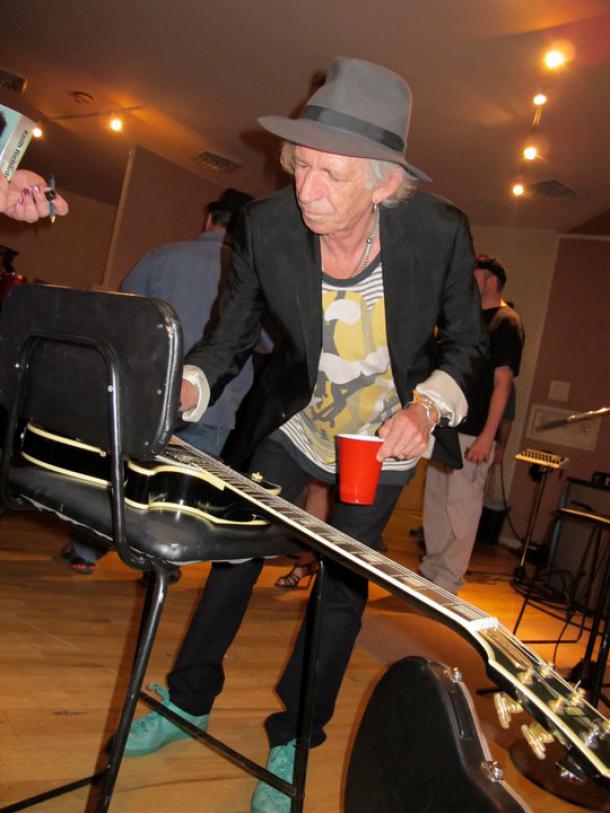 A PBS broadcast, two Independent Music Award nominations and a limited edition vinyl release are all on the spring calendar for "Thank You Les" - a recording and documentary tribute to music industry icon, Les Paul. "Thank You Les" brings forth a dream cast of big name talent including Keith Richards, Steve Miller, Slash, José Feliciano, Bucky Pizzarelli and more with 21 tracks most revered by the historic musician and inventor, demonstrating guitar wizardry and artistic honor in its utmost form.
The documentary, which begins airing Friday 3/22 at 9 p.m. on WNET PBS THIRTEEN (Also March 23rd @ 1:30 a.m. and 26th @ 3:00 a.m.) takes viewers inside the sessions and interviews artists who were closest to Les shedding light on his genius and Vaudevillian sense of humor.
"Thank You Les" received two nominations for the 12th annual Independent Music Awards in the categories of "Best Tribute Album" and "Best Long Form Video".  Recorded live and on analog tape, a limited edition numbered vinyl release of the recording is scheduled for May 17th at the new Cutting Room in Manhattan.  Lou Pallo will appear with special guests from the project and will be announcing the winner of a unique autographed guitar auction benefiting St. Jude Children's Research Hospital. Visit www.thankyoules.com for ticketing and further announcements.
You can learn more on their "Thank You, Les" facebook.