2015 marks the beginning of a refreshing new chapter for Mr. Jeff Austin. Between the birth of his second child and the upcoming release of his debut solo album The Simple Truth accompanied by Danny Barnes, Eric Thorin and Ross Martin, it's safe to say that the quirky 40-year-old mandolinist has been staying busy since his departure from Yonder Mountain String Band early last year. Jeff Austin Band's debut winter tour kicks off this week in Colorado and will feature a number of West and Midwest dates before finishing up at Winter Wondergrass Festival in Vail. Mr. Austin was kind enough to sit down with the Grateful Web this past week to discuss his new solo project, the evolution of bluegrass music over the past 18 years, as well as some of his biggest personal musical influences of this generation.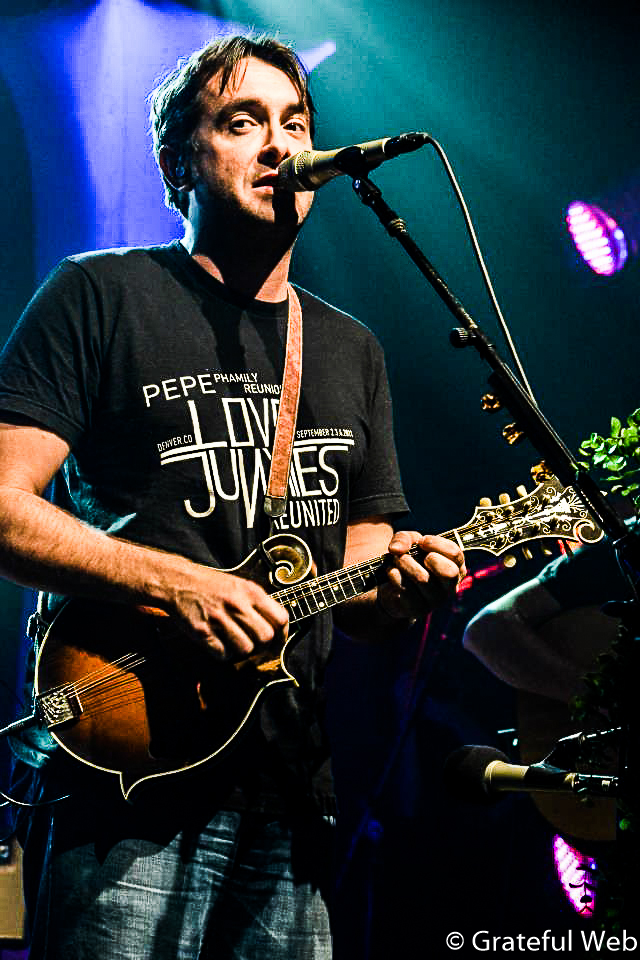 GW: Good afternoon, my name is Elliot of the Grateful Web and today I'm here with singer, songwriter and mandolinist extraordinaire, Mr. Jeff Austin. Jeff it's a pleasure, how are you doing this morning?
JA: I'm doing well, I always feel extra special when people include the word "extraordinaire" in my title, that makes me feel loved. I'm glad to be here with you guys today.
GW: You've been quite the busy man lately; the arrival of a new baby girl, you just announced your 2015 winter dates and you've got your debut album, The Simple Truth coming out this February. Tell us what you are looking forward to on this upcoming winter tour, which is capped by a big appearance at Winter Wondergrass in Vail, Colorado?
JA: Well, I'm just really excited for 2015 to get rolling here. My daughter is 17 days away from turning one, so I was very lucky to be able to spend a lot of her first year of life with her. I had a ton off time of last year, and it was nice to just be able to spend it with my family as well as work on some new music, but 2015 is the first full-calendar year of this whole new world, and I'm just ready to spend time making music with Ross Martin, Danny Barnes and Eric Thorin. That's what I'm really looking forward to, we all are. We've been in conversation a lot here since the New Year, and we've been talking about new music, digging up some old stuff and twisting things around a bit. So I guess that's what I'm really looking forward to is showing everyone what's been happening in a whole new time period for this band, and sharing the work we've done with the people.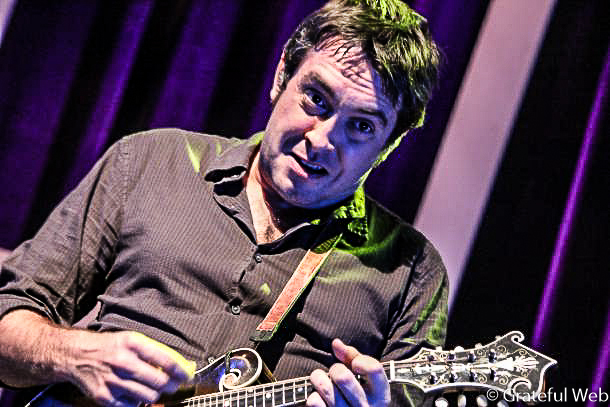 I've been lucky enough to call Colorado my home base for almost 20 years now. In a month we play the first official dates with the new band in Denver and Boulder, then at the end of the month we play our first Colorado festival at Winter Wondergrass. When 2015 was being put together, Winter Wondergrass was one of the first festivals brought up because I had heard nothing but great things about it from artists like Sam Bush and other bands who had played there previously. They talked about how the crowd in those conditions with that kind of atmosphere is pretty special, so we're all looking forward to that. Also, we get to do a main stage and a late-night set on the final night, so I figure that a late night set after a three-day outdoor festival in the mountains of Colorado during the winter sounds like a lot of fun.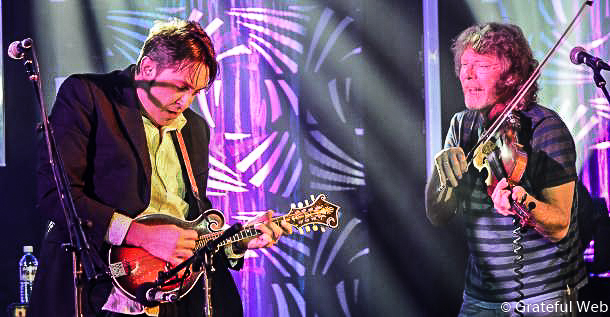 GW: It doesn't get much better than that.
JA: Exactly, and it will be the end of our first full tour together so it will really be nice to get 2015 moving along. You know I've got a one year-old baby girl and our oldest goes to school, so my 8 p.m. bedtime and 6 a.m. rise and shine allows me to get a lot of work done in the morning. Actually, we've got a tour that's being put together later today for April, and then summer is also coming together so I'm going to revel in the days I had off last year because we are going to be in full attack mode this year.
GW: Well we can't wait to catch you on the road. I wanted to touch on your relationship with banjo/guitar player Danny Barnes. You guys have been playing music together for over 11 years now, what's it like to have a musician that you are so familiar with as a member of the Jeff Austin band? What does he bring to the table?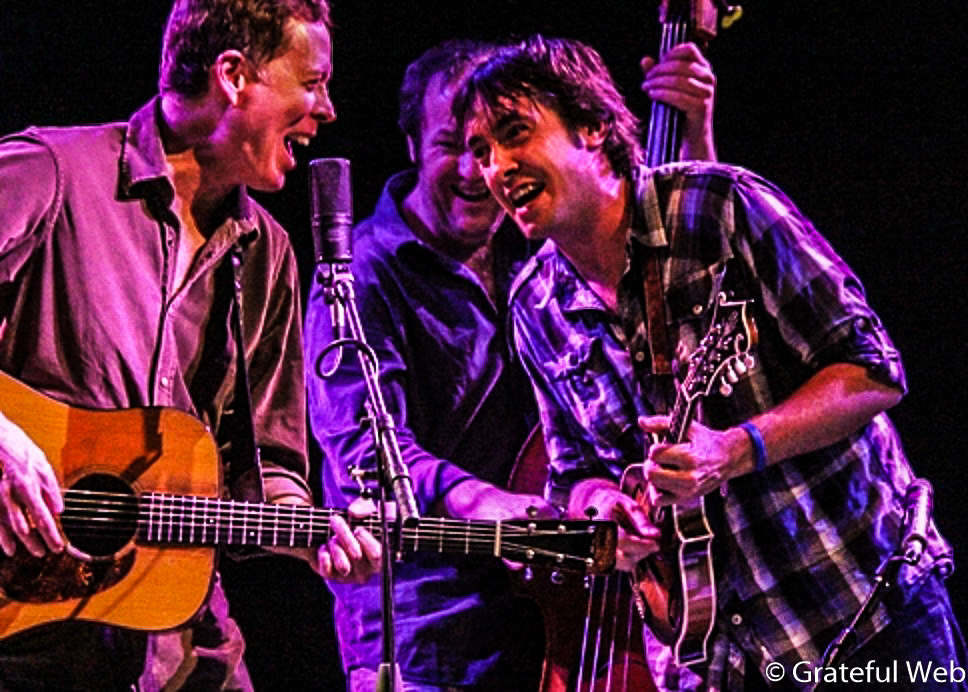 JA: It blows my mind that we've been playing music together for 11 years, and the same can be said about Eric Thorin, I mean him and I have been playing music for about the same amount of time. When the Ross, Eric, Danny and myself became solidified, Danny said, "Man, this is going to be cool," because at this point Danny had never met Ross Martin, but Danny said, "You, Eric and I have been playing together for a decade, and Eric and Ross have been playing together for almost 20 years, I've never even met Ross but I know when we get together there's going to be this immediate language that we all speak," and there really was. Those first rehearsals last year were just wild to watch because there was immediate communication, there was none of that trepidation or tip-toeing around. So Danny's involvement in all of this is difficult to put into words, from his musicianship to everything else, I honestly have not met anyone who works as hard as Danny Barnes does. Everyday he carves out time to practice and he's always taking lessons, you know right now he's learning to play the trombone? It's so awesome. We will be in the green room and he will be there practicing (intimidates trombone), so it's really just been great. The thing with having a guy like that on your team, to put it in sports analogy, is that it inspires everyone else on your team. It inspires me to work harder on my writing, playing and singing and write challenging music. His rhythmic approach while he's playing a lead, his rhythmic approach while he's playing backup, and his rhythmic approach while playing with another soloist is truly inspiring. I would say however, that all these comments I make about Danny Barnes can be said equally about Eric Thorin and Ross Martin.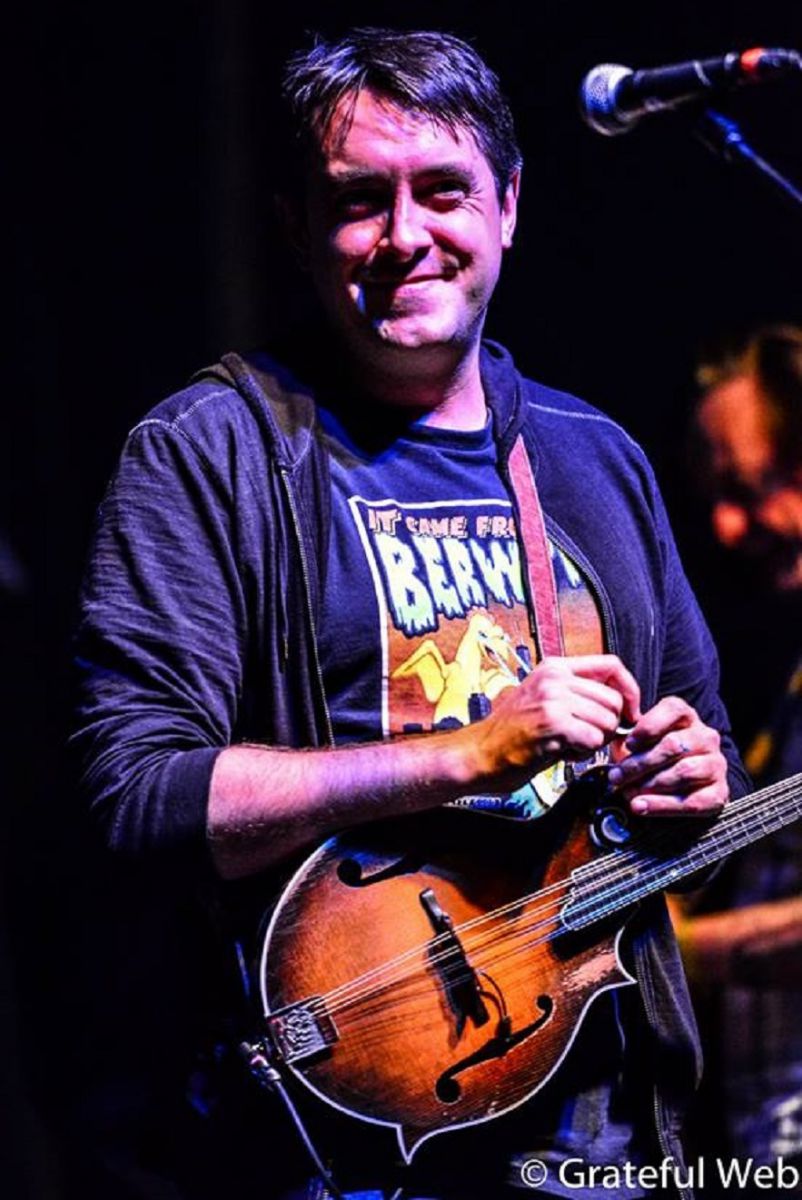 Coming from something I was so familiar with (YMSB) to having something new start, hell I mean we must have only played something like 40 shows last year and that was intentional, but to feel the familiarity with the new band right out of the gate was great because it gives you sense of fearlessness. You're not falling all over each other, and if you do you laugh it off and realize how you need to adjust. There's a lot of fortitude in this ensemble, I mean this isn't a rehashing of the jukebox, it's me writing music with this group in mind which is fun for me to do as the primary writer because it creates a really individual sound. I think one of the nightmares of a musician is for them to do something and for somebody to be like, "You know who you sound like?" It's like ugh, what do I sound like? Do I sound like myself? But to go back to the original question, some musicians can't play rhythm but they can play killer solos, or they can play killer solos but they can't play rhythm, Danny has studied how to do all of this at a very high level. My favorite moments are when Danny is in this meditative state and he's just really in the flow, and the rest of the band is just standing around laughing out loud because it's just such a place of bliss. It's just brilliant. There's a great deal of light heartedness underneath this whole thing, and Danny is a big catalyst of that. I mean shit, we're in a band with Danny Barnes, you know? Without the Bad Livers inspiration the three of us are doing much different things, or at least generally approaching music differently. Plus, he's a great conversationalist so it's a real nice balance on every level.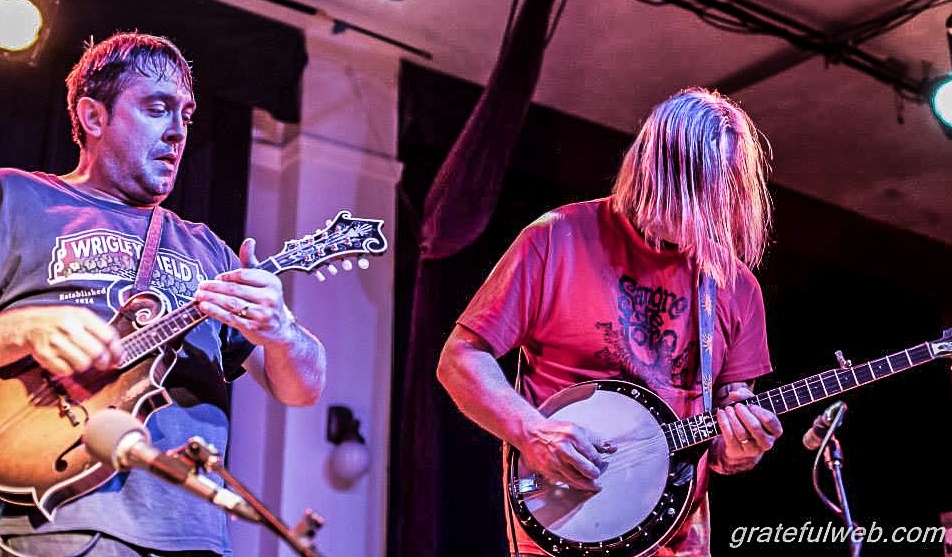 GW: Your debut solo album, The Simple Truth comes out this February, walk me through the recording process and the approach you took for this first solo album. I understand some of these songs are brand new and some of these you wrote back in the Yonder Mountain days?
JA: The process was very liberating for me because I consciously made a decision to let the album become its own thing. The touring band is just the four of us, but on the record there is actually only one song where it's just the four of us, and sometimes you can get tied into not letting a record become itself. What I've just kind of said from the beginning of this whole thing, and Danny called it the "clear vision," is that everyone just be able to let the songs develop and grow. There are songs we play as an ensemble, and those very same songs have Cody Dickinson on drums and a killer horn section with Jenn Hartswick singing background vocals on the album, so they're very different than people might be used to.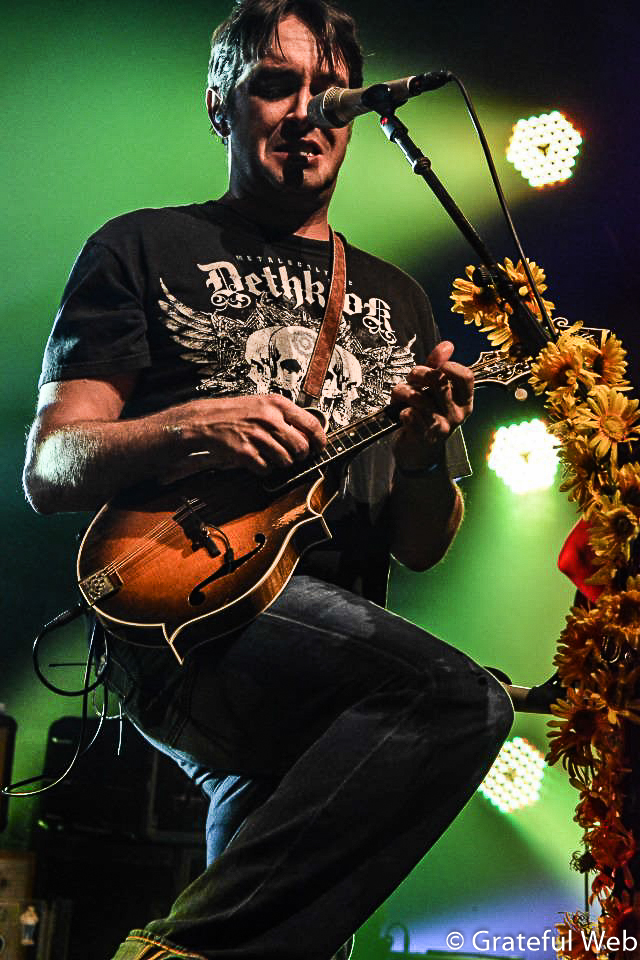 GW: I saw Brendan Bayliss of Umphrey's McGee is also on the new album?
JA: Yep, there are two songs on the album that are what you could consider from the "Yonder days," and many people might be familiar with those songs being played with that band. However, and this is going to sound like a weird way to put it, those songs weren't necessarily written for that particular band. "What the Night Brings," which is the first track and single off the new record, was actually written for my side project with Brendan Bayliss called 30db, and the first time that song was played it was solely the two tours that Brendan and I did years ago, and then also when Brendan and I would do duet shows. Then sort of out of a catalog necessity, I turned it into a bluegrass song and played it for that version for the first time with Eric Thorin, Danny Barnes and Bill Nershi when I was doing my Jeff & Friends gigs. The other tune, "Shake Me Up," I had written it intending for it to sound like it does on the new record, and on the record it sounds wildly different than people might be familiar with when I was playing it with Yonder. Once again, it was just really fun to let the songs be themselves and not just say, "The touring band is a four-piece acoustic band, therefore I have to take this song that I've always wanted to incorporate electric guitars and horns on, and I have to turn it into this." When you start having to do things, for myself it takes away not only some of the fun, but it limits the width at which you can view something, if that makes sense? It takes away your perception. When you start having to do things, you begin to pigeonhole yourself into a smaller and smaller space and if you're stuck in that small space that's all you're going to look at, that's all your going to be. But, if you say fuck it, and you say, "Let's have Cody call his buddies in Memphis and play horns," or let's call Brendan and say, "Remember that song from years ago? Well we're putting it on the record, could you come sing harmony on it?" It just grows, so it's really been fun.
The record was actually made last March, and the recording process was very live. I'm a big fan of not doing 50 takes on a song, I think that it can lead to internal frustration if you don't get it exactly how you want it. I'm a big fan of getting in and delivering four or five really high energy, emotionally charged takes and then going from there. One vocal, one rhythm track, one lead, you know that sort of thing. Maybe it's just a personal thing, but I feel like you can almost hear when there is too much piecing together going on. "What the Night Brings" is a good example, when we cut that I had, perfectly timed of course, just come down with this chest cold two days before the recording. So I was singing these scratch vocals and I really didn't want to overdub a vocal, but we went back and listened to it and we decided it actually sounded kind of cool. That's another thing, I don't like auto-tuning stuff and I don't like messing with the pitch of stuff, in my mind some things are meant to be a bit flat or a bit sharp because it brings emotion into the song. So what we did for "What the Night Brings" is leave the vocals where I'm just sick as hell and we just sang overtop of it, which created this sort of weird tone that we really liked because if you sing the same phrasing on a vocal line twice and you put them together on the same volume you get this odd effect that happens. The best way I can put it; if you think back to old Beatles recordings and it's the same voice but you can tell that it's actually two or three of them singing it, that's what I'm talking about. It's sort of an easy way to make pitch adjustments and correct vocals if need be and make the overall sound bigger, which can be really trippy because you can spend a lot of time messing around with it. Anyways the record process was very live, although guests like Jennifer Hartswick and her vocal parts were overdubbed simply out of necessity, I mean it just didn't make sense to fly everyone to Colorado for the album. Those guys are all busy, you know what I mean? So those had to be overdubbed but other than we kept everything really, really natural. Mixing the record with John Kane down in Athens was just great, he would always say, "You know Jeff that sounds a little flat to me," and I would respond with, "No, no I think it sounds good" and he would just laugh and let me do my thing, so that was really cool.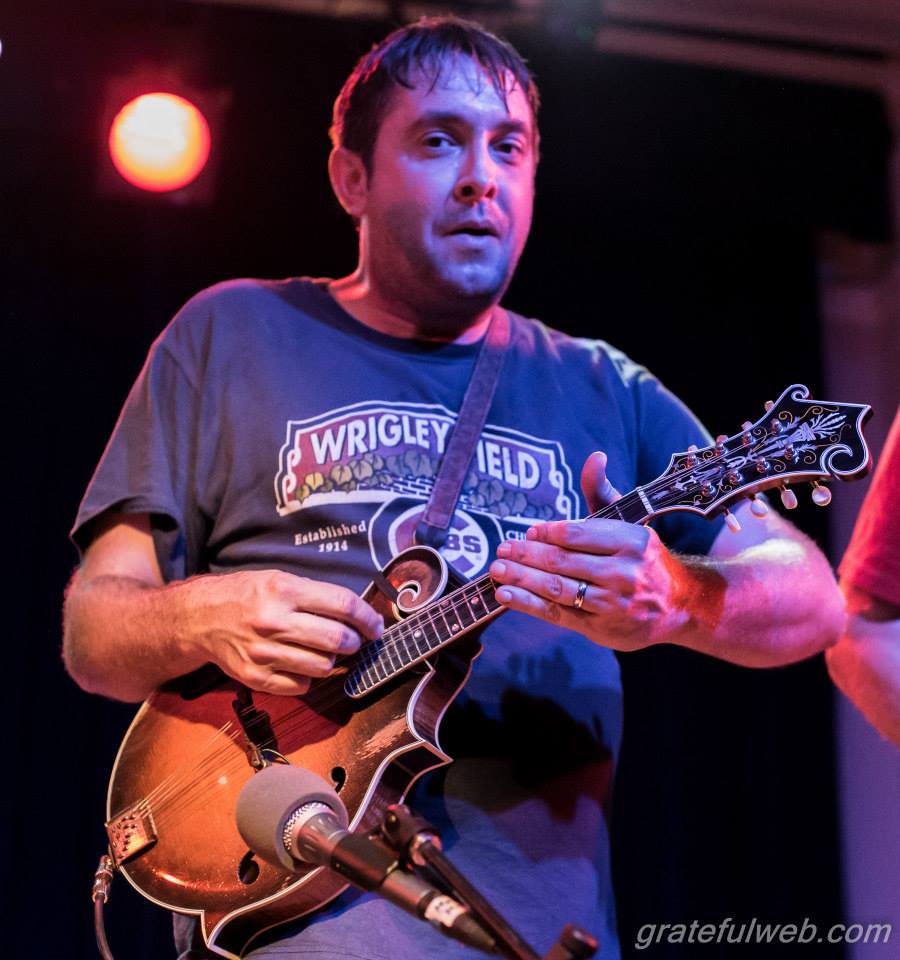 GW: Well we look forward to hearing the new album when it's released this upcoming February. Staying with sort of the creative process behind writing a song, when you first discover a riff that you know eventually will become a song, where do you go from there? Do you have a database of half-written catchy melodies in your head or do you write them down, and at what point are the lyrics implemented?
JA: Your timing on that question is perfect, because I just had three entities floating and I just finished them all. They all needed a little melodic line in the opening or "jam space" or a touch up on the last verse, so I just finished those up. I'm telling you the Ipad and the Iphone make it a lot easier, and I don't know much about technology but go technology! I mean I have a 16-track recorder on my Iphone, which is just crazy. If I'm driving and I'm humming something catchy or melodic I'll pull over grab my phone and record it, and then I'll hear lyrics that will come later and I'll do the same thing. Sometimes there are specific words that go along with that melodic line, and my mind works at a million miles an hour, so having somewhere to actually verbally record that is really good. So I'll grab my Ipad or Iphone or whatever is closest to me and record it because your brain will immediately try to alter it, so for me it's really important to capture that first moment once you have it. As far as lyrical stuff, let's say you have a first verse that you like and a chorus you really enjoy with a bridge that totally works. Well, you get to the third verse and your saying to yourself, "Man you really liked the first half of the song, you better bring it home here." Songs will sit unfinished because of that internal desire to make it perfect, and sometimes out of some this weird fear or uncertainty, you just won't finish it. So what I started doing last year, is if I feel myself getting a little bit stuck on a song I just begin free writing. If there's a meter or a rhythm to the already existing verses I will write openly just to put words on the page, right? Because you can always edit those words later on down the road. So regardless of what you are thinking, instead of just staring off just begin writing, because that will immediately fuel the process of getting to where you want to be. Words on a page will lead you to other words, a blank page will lead to fucking nowhere, you know?
GW: I think we can all attest to that, writer's block can be incredibly frustrating.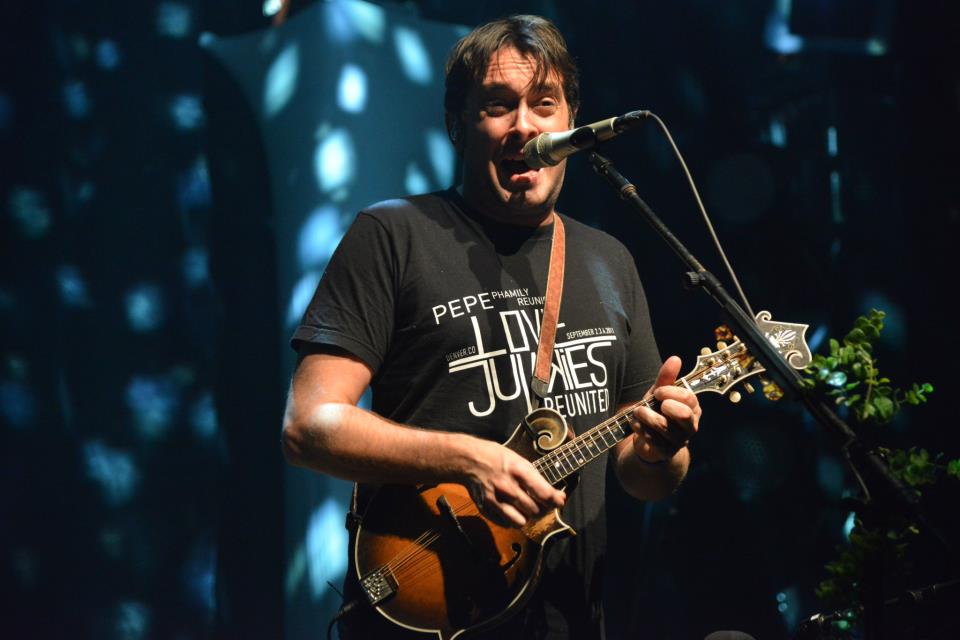 JA: Exactly, and the easiest way to get over writer's block for me is to just write. It's your book and nobody else's, you know? Nobody is going to sit there and call it stupid, I mean yeah it might be stupid now but everything starts somewhere. Let's say if a melody is going (hums melody) and I have two verses that are built to that melody but the third one doesn't work, I just start writing literally anything. For example, (hums the same melody) "Hallways, they have terrible paint," I don't give a shit what it is! But then you go back and look at the structure of those words and say well, okay "hallways" doesn't work, but what about "straightaways" or "back ways" or something like that, and now you've opened the portal to starting.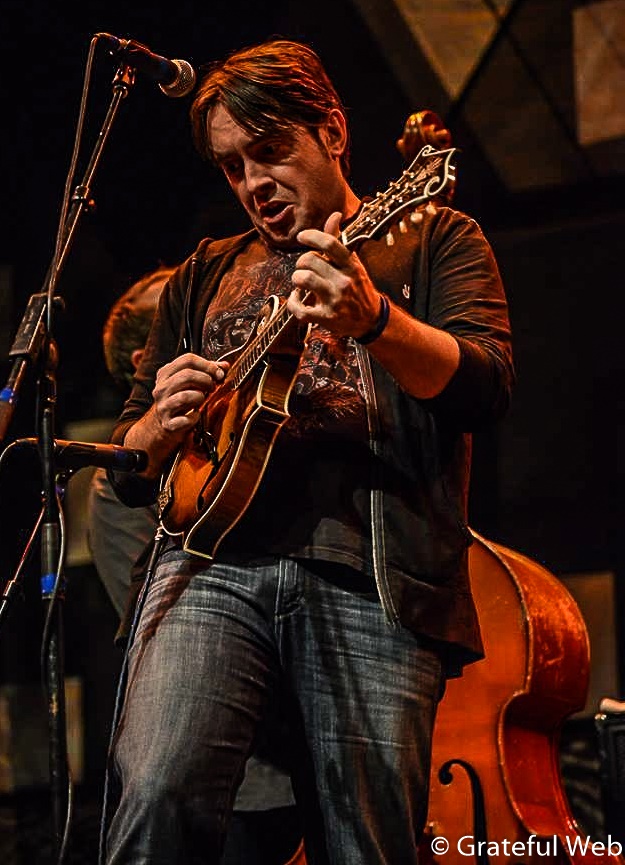 GW: It seems like starting a project is the toughest part, whether it be musically or anything for that matter, but once you get that ball rolling the creative ideas can just start flowing out.
JA: You have to start somewhere and I know that was a terrible example I just used, but it doesn't matter where you start because it's all about where you end up. So if you have a word, play off of that rhyme scheme and see what you get. Something else that I found works, let's say you've got a theme or you're writing about a man who's gone through hard times and he's ready to be saved so he's standing in a parking lot screaming into the sky, "Help me, I'm here and it's your turn to help me!" Maybe if you're stuck, write something completely the opposite of that theme you had going like it's 20 years later and he has been saved but he hates his life and he'd rather be back in this weird realm. So my process really is built around melody, and also I'm a big fan of hooks, I really am, but I also don't consciously think that a song has to have it. I'll give you a great Jason Isbell quote, and I'm going to butcher the hell out of it, but he basically said, "I'm really bad about giving a shit about how long a song is or does it have the right hook," and I'm also really bad at that, so it's a nice freedom, to just say…
GW: Who gives a shit?
JA: Yeah, exactly! Forced hooks can sell a ton of records, you know what I mean? But it's comes down to what kind of writer you are. I'm telling you, those exercises where you set a timer and write for 90 seconds then, ding! You're done. Shit, if you pull one thing out of that then it's a victory in my book, that's a win.
GW: Over that last 18 years of playing professional music, how would you describe the evolution of bluegrass as a genre? What have you observed?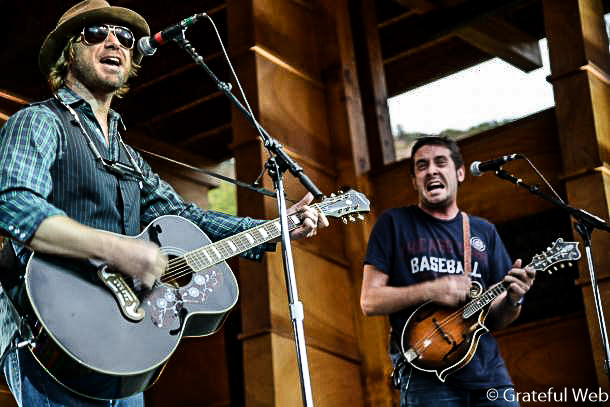 JA: Oh man, that's a tough one.
GW: Do you feel a revival or has it never left?
JA: Well it's funny, because people always say, "Well there's a big jazz revival going on, or the blues is really coming back," and it's like man, you haven't spent enough time in Greenwich Village listening to great guitar players that nobody has ever heard of. The biggest thing I've observed is, and this is multi-faceted, but the biggest thing is let's say you have a festival like Bonnaroo Music Festival, to have a band there with a banjo is no longer a novelty. You've got this huge line up, and no longer is it like, "Oh man, they've got a banjo," because there's twenty bands with banjos there. It's no longer the bearded lady, I mean you can have somebody who's going to Skrillex late night and the next day they're at Railroad Earth. The audience is less, and I hate to say fearful of it, but more the audience is more open to bluegrass nowadays. More importantly, the promoters are even more open to it and when the promoters are more open to it, you're going to have bands succeeding. You never want to put music as a financial thing but, and as soon as you say but you're almost always going to negate what you previously said, but it's a business on that level. So when a band is able to find that success because a promoter is not fearful of saying, "Well if we have the bluegrass band here, everyone's going to think it's a country festival," now you can book those same bands as the late night act for the weekend and there's 15,000 people losing their minds. So this new generation of kids, and when I say kids I mean the younger generation of festivalgoers, when they're not afraid that makes the festival promoters not afraid, and that leads to success for the bands.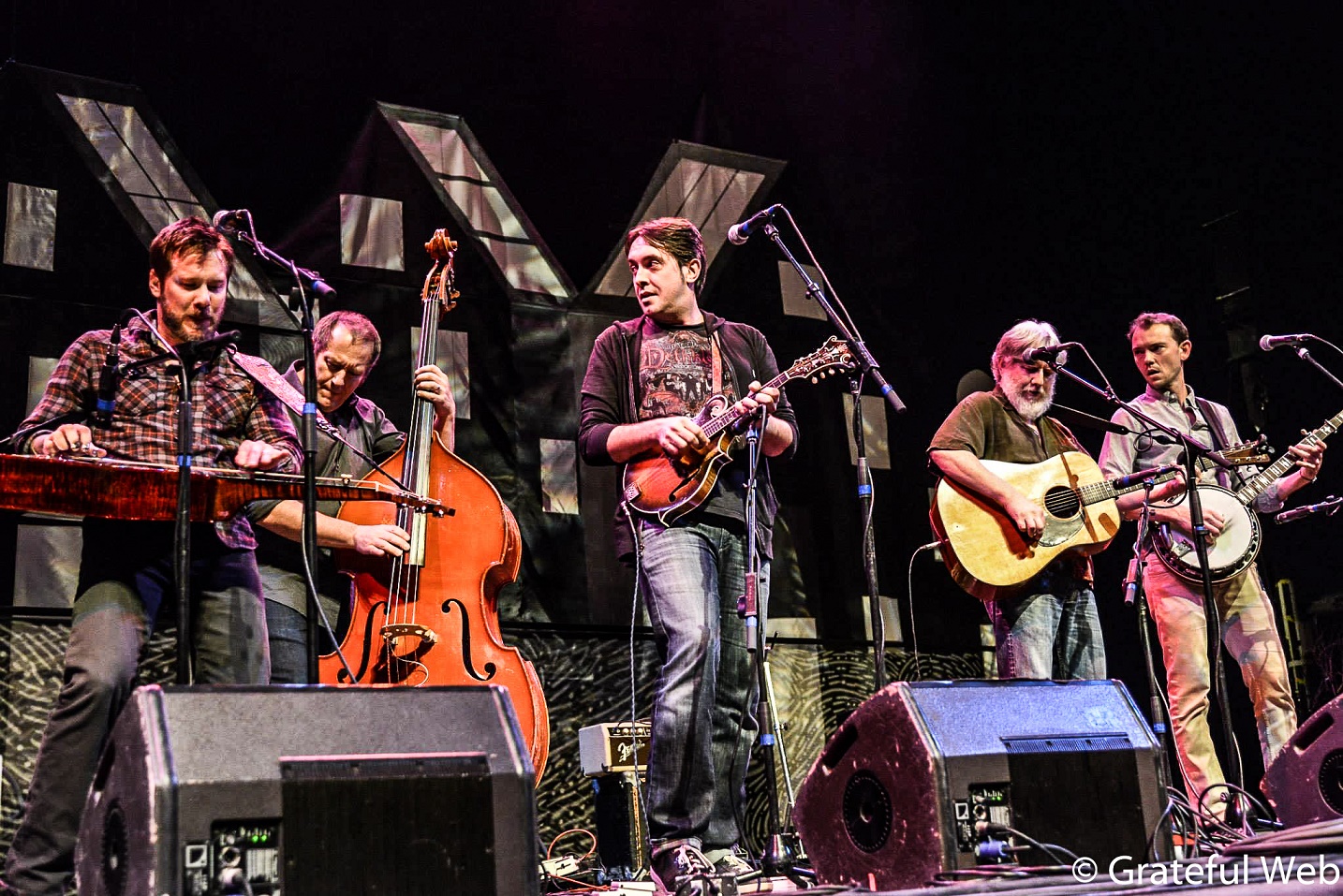 I remember the early days of playing with Yonder Mountain in 98'- 00' where we would be the only bluegrass band on the bill. Literally, the only band with a banjo and mandolin as a four-piece acoustic, and then you start looking around and there's more and more because bands like String Cheese and Leftover Salmon and guys like that they led to bands like the Musements and this band called the Floodplain Gang who was out here in Colorado in the late 90's. Mandolins and drummers and singers, and it was like holy crap but now you look at the landscape and those bands are either headliners or second-tier headliners at some pretty damn big festivals. Like I said, it's multi-faceted because the audience isn't afraid so the promoters aren't afraid to book those bands therefor those bands succeed. It isn't like Telluride Bluegrass Festival has all the bands with the banjos anymore, its look across the board and they all have them. So for me personally the biggest shift I've seen in almost 20 years of doing this that. You know a band kicks ass when they go out and play a great show and they get back home and their power is still on, it's a very motivating thing when you get confidence from a promoter who really is helping fuel your machine from the un-fun money side of it, but it's the reality of it. When festivals started to break that mold, and High Sierra was one of the first ones, man they were just fearless about it, and then Tim Walter with All Good and then Summer Camp blew up and all the sudden it's everywhere. Man, I remember playing Summer Fest in Milwaukee and I can't even tell you how many people were there and they were losing their minds it was unbelievable, holy crap. I used to come up here in the summer and if there was a violin in the band they were country! Also, you have a talent pool of bands that are out there right now, so it has been a wild thing to watch. I remember playing bluegrass in the living room in 1996 and we were the freaks, people wanted to hang out because the freaky bluegrass band was playing you know what I mean? And now everybody has a bluegrass band!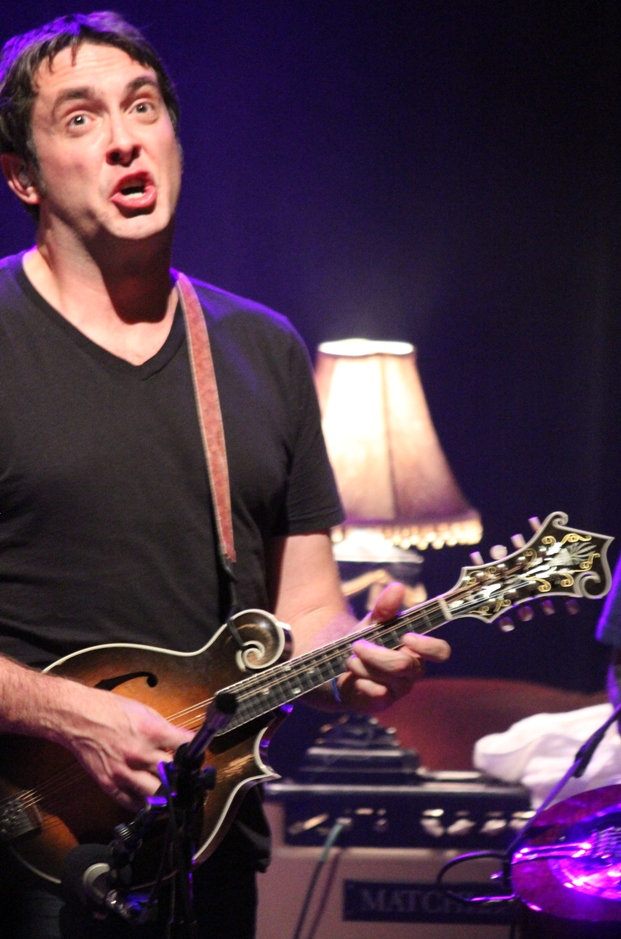 GW: Seriously, it seems like everyone does nowadays. I may only be a young 24-year-old punk, but I've noticed that a majority of my peers who were once listening to primarily jam bands or other genres are now heavily involved in the bluegrass scene. From my perspective, the whole scene seems to be growing at a colossal rate.
JA: Well and that's another thing I can tell you. You're 24 and I'm 40, but the fact that 24-year-old people are going out, and they're not just going out for a night, they're going for an entire weekend, they're going for a week and flying to New Years shows and spreading the word and sharing the music. So the fact is that, and somebody said this to me the other day, it's not grandpa's music anymore, but grandpa is going to be there right next to his grandchildren enjoying the same thing and that is extremely powerful. It leads to everything I just said and breaks down those barriers. I remember standing as a four-piece band in front of a sold out Red Rocks in awe and going, "Oh wow, this is possible. Let's see what else we can do," and that kind of leads into what we are doing with this band now. We're just experimenting with this and agreeing that we're not going to be totally bluegrass, but we can sort of mess between this dynamic that bluegrass and that's another really cool thing too is the bands that are pushing that envelope with the bluegrass look and lineup.
GW: Few more for you here Jeff, are there any musicians or bands, bluegrass or otherwise, who have never joined you on stage with whom you would really like to play with someday?
JA: Nope, played with them all. (Laughs) kidding, no that's such a cool, wild, big dynamic question.
GW: No boundaries here. I've always imagined you playing with the Zach Brown Band, I bet you would tear it up with those guys.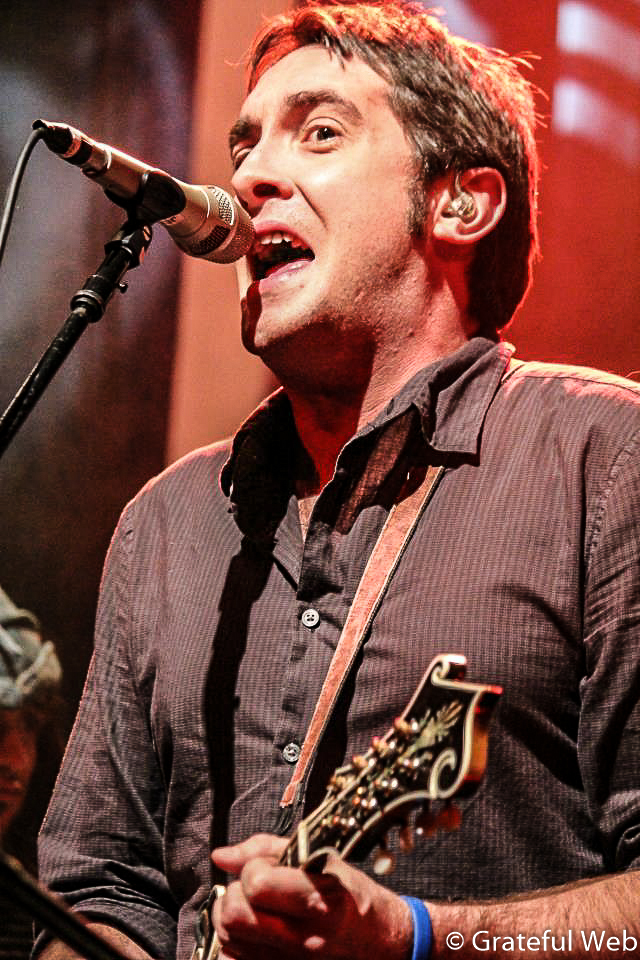 JA: That actually would be a blast to play music with them. It's kind of the case of good guys gone good, I saw them for the first time Telluride Bluegrass Festival at noon and there were a bunch of people there and I remember hearing them and being like, "These guys are going to be fuckin massive," and three years later it's like holy mother. So yeah that would be fun, I'm also a huge fan of James Murphy and everything he does. I'd love to work with him either as a producer or just building beats and rhythms. I always thought it would be fun to make the acoustic Remain in Light, where people just add layers on top of layers until it grows into massive piece of madness. His work is really inspirational to me so that would be really, really fun. Some other people would probably be Beck, and I've always really wanted to play music with Jack White, go figure I'm a fan of his work, what a shock. Also, there's people I would want to play with, but I'd almost rather have them conduct the band and produce the music and work with. I'm a massive fan of Tom Rothrock who produced a couple of Yonder records and we've stayed in touch over the years, his inspiration to me is wide reaching. I produced the record that is coming out, and I found myself at times thinking of what to say and I would tap into the log in my brain of listening to Tom, and I would find the words, so he is somebody I would to work with this particular band in the near future. Danny, Ross and Eric are fearless with the same thing that I try to be fearless with, which is don't dictate yourself into a corner. So with this band, I would love to do a set of music with Tom working around maybe some improvisational, rhythmic tracks and beats that have been built and then the band plays over them. and ripping lyrics over the top of that do some sort of crazy late-night dance set. Maybe just in pitch dark you know, just 90 minutes of straight improvisational music, so Tom would be a big one to help with that.
GW: That would be awesome, we would all love that.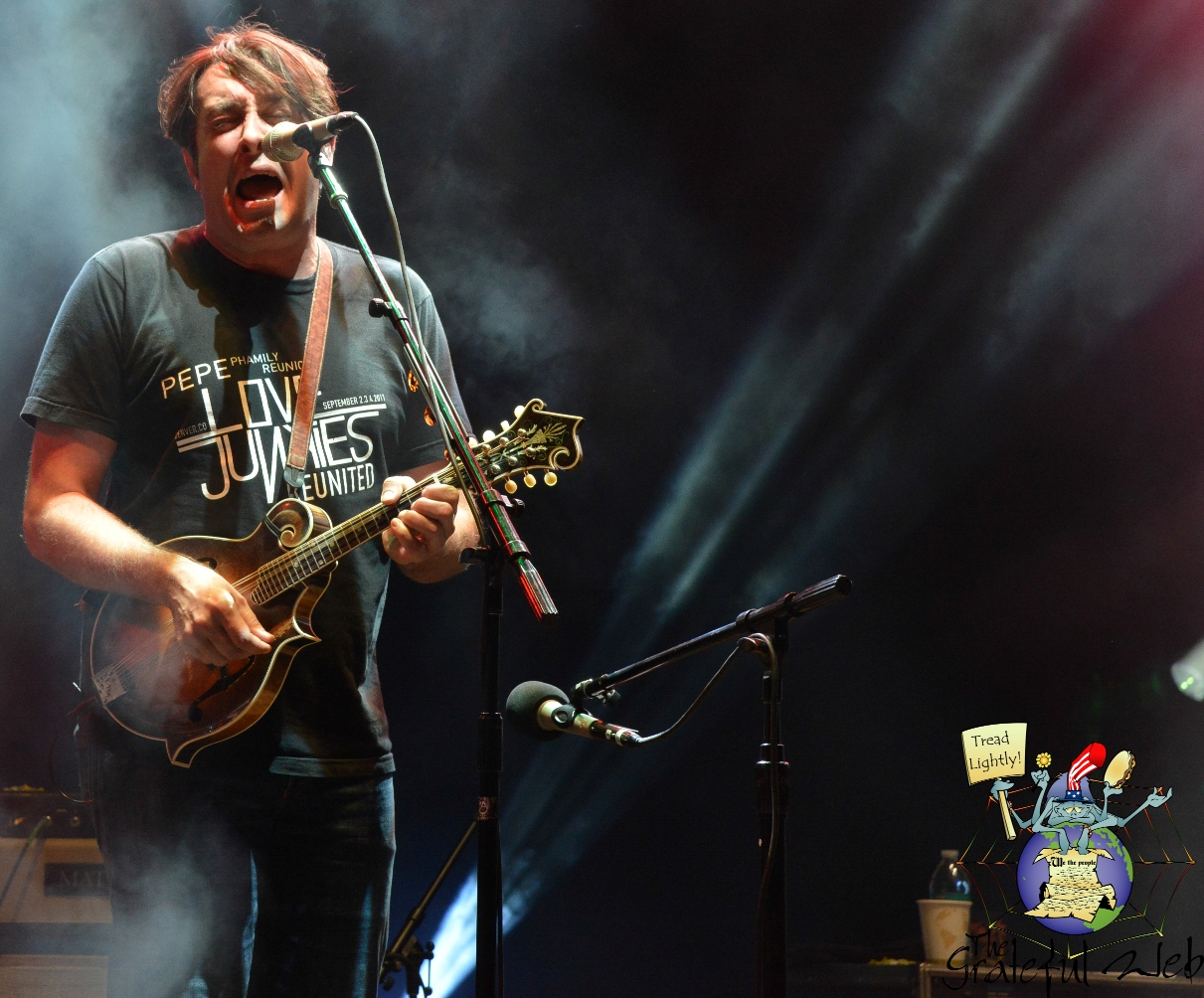 JA: Oh man, Tom lives over in England now and we were Skyping about changes in music and this and that, and I was just getting all riled up so I'd say that I'm actively looking for an excuse to collaborate and make some music. I've been so fortunate to be on stage with so many musicians from Bill Harrell to Jon Fishman, Futureman and the Flecktones, Stanley Jordan and my god Vassar Clemens! So where I'm at now is more of the production approach, where I would sit down with someone like James Murphy and discuss how to build something with this acoustic core to it, because if you look at acoustic music in general it's a very dance-based music. From old time music to Irish music and Baltic music its all dance oriented, because you can take the party anywhere with an acoustic instrument, whether it be a mandolin or a ukulele or whatever.
GW: Final question sir, what does 2015 hold for Jeff Austin?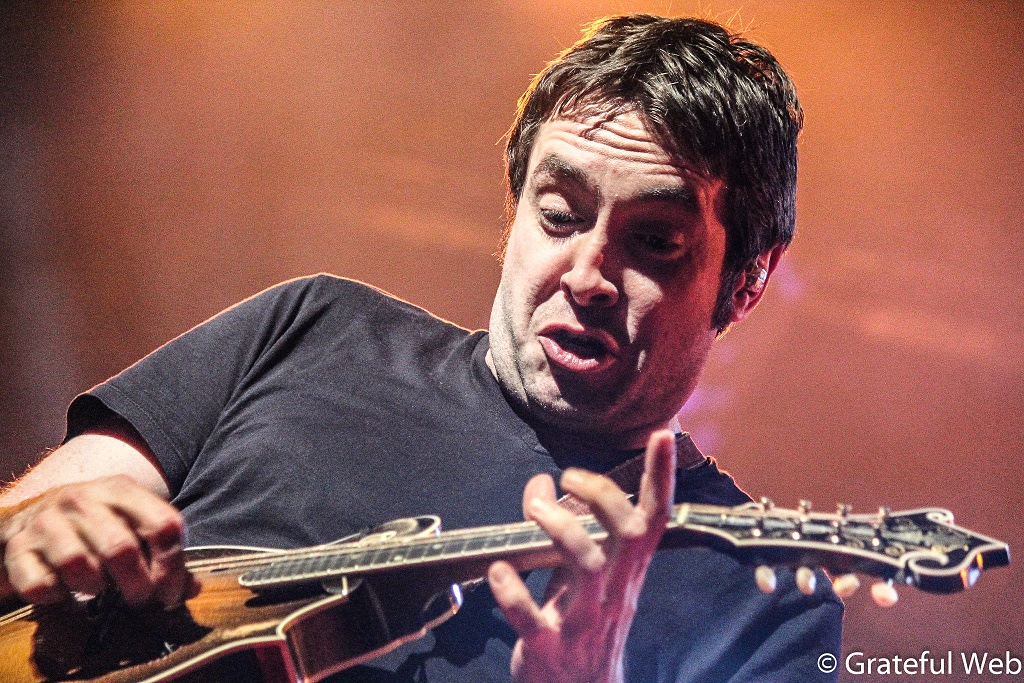 JA: It truly is a beautiful turning of the page, the dialogue moves forward and there's nothing left to be discussed except the now. That's really a refreshing thing, you know, this interview has been great to just be able to talk about what's happening at this very moment. It holds a lot of exploration for me and these guys, for Danny, Ross, Eric and myself to just continue playing music together and find those spaces and trust in those spaces. Also, I'm not blind in thinking that the audience is an immediate transfer, and that every room is going to be full, and that there's going to be 10,000 people at every festival. I'm not a fool to that. This year provides 300 and some odd days of a platform to work on, to gain that audience and earn their trust and show them that the work is being done, and that them having a good-ass time with solidly written and solidly played music is the number one interest in mind. It's showing people that it's not all dead and things re-grow from things that end. So I'm just excited to get started, first shows are next week down in Telluride where there's so much musical energy that I've felt for years down there, and then we get to play out here in the front range and then head into the Midwest world. Part of this whole new thing is that you can kind of draw your own roadmap so if we say, "Oh man, I've always wanted to play here," we can do it. It's nice because we're all on the same page, we've all got the same goal, and it's just a great thing to be a part of.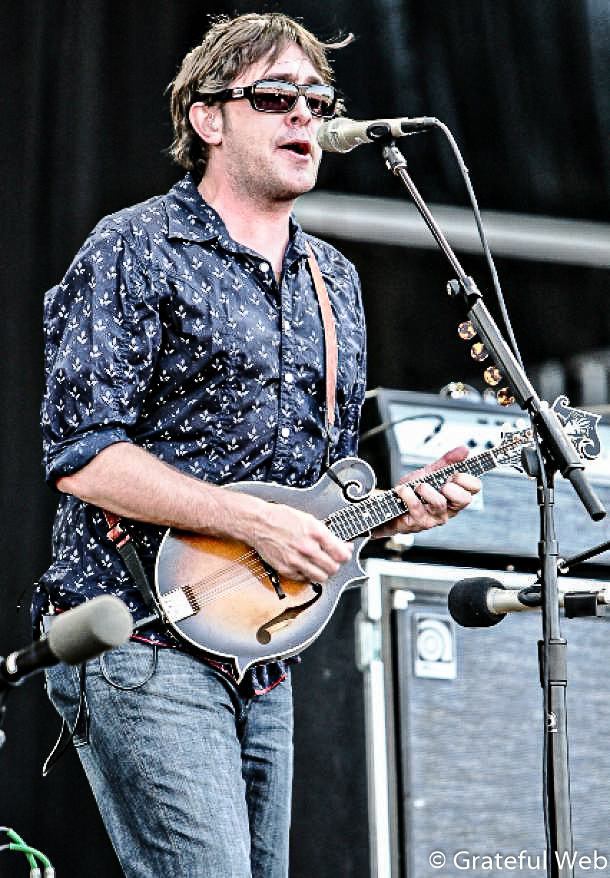 GW: Thank you very much Jeff, it's always a pleasure to talk to you. We wish you the best on this upcoming tour and beyond, thanks for taking the time to sit down with us this afternoon!
JA: Thanks Elliot, I really appreciate you guys taking the time and well done, pleasure talking to you.