Tiësto Launches Innovative Fansite "InTheBooth"
How does the biggest DJ/producer in the world capture Web 2.0 and re-invent artist-to-fan interaction?
Tiësto delivers an innovative, one of a kind experience to his dedicated global fan base with the launch of his new members-only fansite, InTheBooth.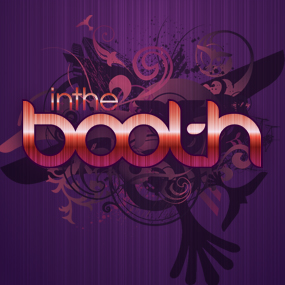 InTheBooth gives fans the ability to interact directly with the world famous DJ, while providing HD streaming concerts, behind-the-scenes footage, exclusive content and more.  Fans from all over the world will now gain access to a side of Tiësto never before seen by the public.
The tech savvy, arena-selling DJ, who boasts a network of over 1.5 million users on Facebook, stated, "I love the idea of being able to make music and get it to my fans in the most direct way possible.  When I came up with the idea for the site, I tested most of the platforms out there and then realized, I needed to make a custom site to handle the specific functionality I couldn't find elsewhere."  Outfitted with the latest technology, InTheBooth will now be Tiësto's outlet for broadcasting exclusive performances, live shows, and debuting new "white label" tracks for fans prior to their release.  The current featured attraction for new members is Tiësto's epic live performance concert video, taken this summer from his 25,000 person sold out show at Victoria Park in London.  Further performance videos scheduled to air include Tiësto's Kaleidoscope sold out world tour kickoff at New York's Hammerstein Ballroom and the final show of his North American run, live from the Shrine in Los Angeles, California.
The list of InTheBooth's features continues with members having access to Tiësto's enormous complete back-catalogue and his complete collection of Club Life podcasts, the #1 artist podcast in the world.   Additional features include tour blogs from both Tiësto and his crew, access to pre-sale tickets, limited-edition merchandise, an interview series from his hometown of Breda, and best of all, the chance to meet Tiësto backstage. When asked about the impact InTheBooth has had , "while I love using Facebook for mass communication and my Twitter to shoot a quick update, I can now chat directly with the people who support me most.  The best part is, every city I perform in, I get to hang with new InTheBooth members each night and I finally have the opportunity to get to know my supporters on a personal level."
Earlier this year, Tiësto established his own label and publishing company, Musical Freedom, where for the first time in his career, he has full control and ownership of his music and can take full advantage of InTheBooth as a major platform for releasing new music.  In 2010 his Kaleidoscope world tour heads to South America, Australia and Europe, where he will continue to film and broadcast new content and debut new material.  More information on InTheBooth and tour dates can be found at www.inthebooth.com.
The world's biggest electronic artist and critically-acclaimed DJ/ producer, Tiësto has joined forces with some very special guests on his fifth and most ambitious album to date Kaleidoscope (Ultra Records). A stunning collection of songs written and recorded in collaboration with a variety of music's brightest talents from the worlds of dance, pop and rock that include Nelly Furtado, Jónsi from Sigur Rós, Tegan & Sara, Kélé Okereke from Bloc Party, Emily Haines from Metric and Calvin Harris just to name a few.
Along with this release of the album, Tiësto has been stunning audiences on a worldwide tour, taking the sounds and sights of Kaleidoscope on the road for 175 live performances across 5 continents. Enlisting the talents of Montreal's Moment Factory (NIN, Cirque Du Soleil), Tiësto has created the biggest and best live show to date leaving fans and critics breathless, evident from a number of sold-out shows at arenas and large venues throughout North America.