Tiësto Plays DENVER At Beta On 11.9
Submitted by mike on Fri, 09/18/2009 - 00:39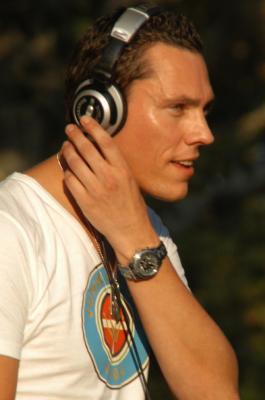 Tiesto to Release "Kaleidoscope" Single W/ Jónsi (Sigur Rós)  -- The 7-Minute Sprawling Epic Track Will Be Available On Itunes Today!
Click
Here
To Listen To World Premiere Of
Kaleidoscope
On
Pitchfork
Click
Here
To Watch "I Will Be Here" Video On
MySpace
Tiësto On Jonsi: "Working with Jonsi was inspiring.  Sigur Ros is one of my favorite bands of all time, so getting a chance to collaborate was very special for me.  I flew to see them in Chicago when the band was on tour and we met up again a few times after that.  I wrote the track and Jonsi came back with beautiful lyrics and melodies. Kaleidoscope became the title track for my new album because it captures the essence of what I was trying to do...to work with different people and trade ideas, hopefully resulting in an album that is unique and uplifting."
North American Tour
Thu 9/24 New York, NY - Hammerstein Ballroom
Fri 9/25 New York, NY - Hammerstein Ballroom 
Sat 9/26 New York, NY - Hammerstein Ballroom
Thu 10/1 Boston, MA - Tsongas Arena*
Fri 10/2 Montreal, Canada - Bell Center
Sat 10/3 Toronto, Canada - Arrow Hall
Sat 10/10 Atlanta, GA - North Atlanta Trade Center
Sun 10/11 Washington, DC - Fur
Mon 10/12 Cleveland, OH - Aura
Tues 10/13 Columbus, OH - Boma
Weds 10/14 Philadelphia, PA - Electric Factory*
Thurs 10/15 Charlotte, NC - The Forum
Fri 10/16 Orlando, FL - UCF Arena *
Sat 10/17 Miami, FL - NSU Arena
Sun 10/18 Tampa, FL - The Ritz
Fri 10/23 Houston, TX - Reliant Arena*
Sat 10/24 Dallas, TX - the Palladium
Sun 10/25 San Antonio, TX - Cowboys
Mon 10/26 OK City, OK - City Walk
Tues 10/27 Nashville, TN - Limelight
Weds 10/28 St Louis, MO - Home
Thurs 10/29 Kansas City, MO - Uptown Theater*
Fri 10/30 Minneapolis, MN - Myth
Sat 10/31 Chicago, IL - The Congress
Sun 11/1 Milwaukee, WI - The Rave
Tue 11/10 Edmonton, Canada - Shaw Conference Center
Thu 11/12 Calgary, Canada - Big Four Building (Stampede Grounds)
Sat 11/14 Vancouver, Canada - PNE
Pre-Sale Available Now
October 17 in Ft Lauderdale at NSU Arena (Early Show)
October 19 in Naples, FL at Sway Lounge
November 7 in El Paso, TX at Cohen Stadium
November 9 in Denver, CO at Beta
November 22 in Phoenix, AZ at Marquee Theater
Coming Soon
November 8 in San Diego, CA
November 20 in Salt Lake City, UT
November 21 in San Francisco, CA
November 25, 27, 28 in Los Angeles, CA
First Leg Of Latin Tour & Dates
December 4 in Bogota, Colombia at Coferias Convention Center
December 5 in Medellin, Colombia at Plaza Mayor Convention Center
December 7 in Cali, Colombia
December 9 in Panama City, Panama
December 11 in Porto Alegre, Brasil
December 12 in Sao Paulo, Brasil
December 13 in Brasilia, Brasil
December 16 in La Paz, Bolivia
December 17 in Lima, Peru
December 18 in Santiago, Chile at Espacio Riesco
December 19 in Buenos Aires, Argentina
(Dates subject to change. More dates and venues to be announced.)