TJ Courtney To Release 'Into The Sky' on March 27th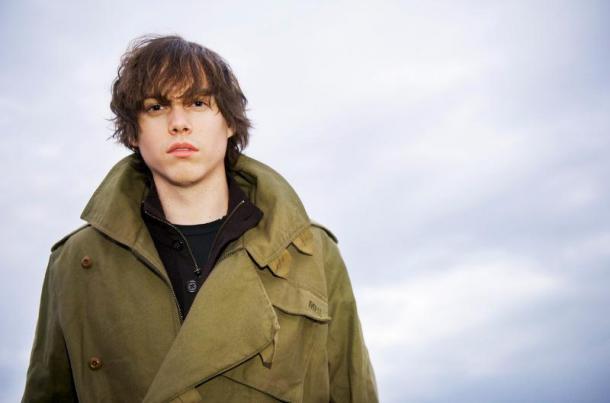 Boston-based rocker,
TJ Courtney
brings listeners back to the powerhouse vocals and insightful, angst-ridden lyrics reminiscent of 90's grunge on his debut EP Into The Sky. Songwriting is a thoughtful, introspective process for TJ, with songs like the first single, "One Day," which questions our impact as a species on the world, or "Who Are They," a song that brings to light this generation's paranoid obsession with online voyeurism. Into The Sky is set to release on March 27th. You can purchase "One Day"
here
.Amongst an overload of autotuned bubblegum pop,
TJ's
raw music is striking a chord with today's youth. The record is already sweeping college radio, being played in heavy rotation on over 30 stations including KXLU (Los Angeles) KSLU (St. Louis), WECB (Boston), WXIN (Providence), WKWZ (Long Island), WSIN (New Haven) WSIA (Staten Island) and WCCX (Wisconsin).His distinct, gritty vocals blend powerful hooks and melodies that lay the foundation for his eloquent lyrics on his debut EP. The musicharkens back to his 90's influences like Oasis, Soundgarden, and the Foo Fighters, with production that holds up against any current rock track, thanks to producer Andrew Dixon (Colbie Callait and Ryan Cabrera) and mixer Mark Needham (The Killers, Neon Trees). The new EP, Into the Sky, features songs co-written by Jason "Space" Smith, best known for his cuts with post-grunge rockers Seether, And Waymon Boone of Splendor.
TJ's
live show is versatile, ranging from a full rock line-up to intimate acoustic sets. The rock ensemble will continue to march around the New England area this year playing a slew of shows, which will certainly include headline dates at the Iron Horse in Northampton, Mass, TJ's hometown venue. TJ will be back in the studio this spring recording a follow up to Into the Sky. Stay tuned! Please go to
www.tjcourtney.com
for more updates.Upcoming Show: 2/18 - Copperfield's - Boston, MA