Travelin' McCourys with Billy Nershi @ Fox Theater | 3/12/14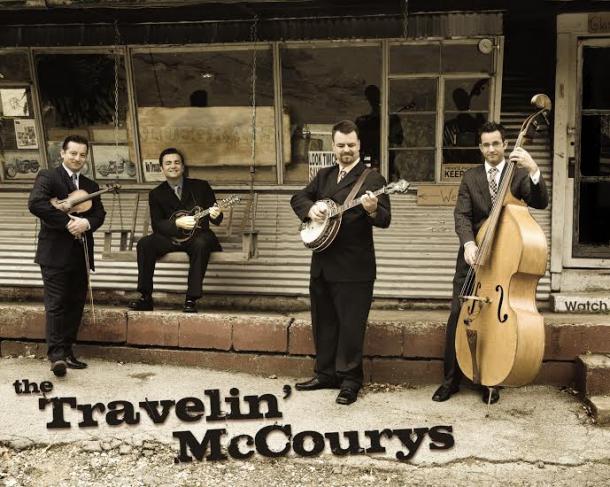 Z2 Entertainment is proud to present The Travelin' McCourys with Bill Nershi (of String Cheese Incident) at the Fox Theatre on Wednesday, March 12th, 2014. Tickets will go on sale to the public on Friday, January 17th at 12:00pm for $20 advanced or $22 day of show.
The Travelin' McCourys are well known for their collaborative work with great musicians such as Keller Williams, Yonder Mountain String Band and many more. Don't miss them at the Fox Theatre with guitarist and singer of The String Cheese Incident, Bill Nershi!
The Travelin' McCourys do not stand still. They are on the road—and online—entertaining audiences with live shows that include some of the best musicians and singers from all genres. It's always different, always exciting, and always great music. No other band today has the same credentials for playing traditional and progressive music. As the sons of bluegrass legend Del McCoury, Ronnie McCoury on mandolin and Rob McCoury on banjo continue their father's work—a lifelong dedication to the power of bluegrass music to bring joy into people's lives. And with fiddler Jason Carter and bassist Alan Bartram, the ensemble is loved and respected by the bluegrass faithful. But the band is now combining their sound with others to make something fresh and rejuvenating.
For more information on The Travelin' McCourys please visit  http://www.thetravelinmccourys.com