Trevor Hall at Boulder Theater | 12.08.11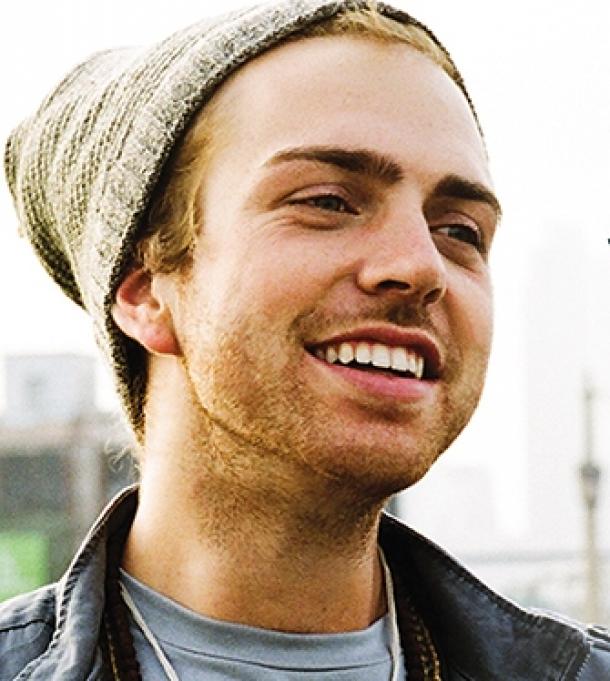 97.3 KBCO Holiday Concert Series & Z2 Entertainment are proud to presents Trevor Hall at the Boulder Theater on Thursday, December 8th, 2011.  Tickets go on sale Friday, November 4th at 10:00am for $23.50 in advance & $25.50 day of show.
If Trevor Hall's 2009 self-titled Vanguard Records debut represented the young musician's struggle with finding himself, his follow-up, Everything Everytime Everywhere is a courageous affirmation that he has become the man he had been seeking. The warm linearity of his prior work gives way to a mature artist hitting his stride, an image that persists throughout this body of work, from the easy reggae slide of the opening "The Return" and the anthemic "Brand New Day" straight through to the momentous closing track, "The Mountain." Hall's signature blend of catchy pop/rock songs infused with tasteful shades of reggae has made this diverse 24-year-old one of the most lauded up-and-coming musicians on the American music scene.
Hall easily exudes that rare ability to write universal songs that appeal to broad audiences in the vein of two of his heroes, Ben Harper and Bob Marley. The strong focus on love on Everything Everytime Everywhere quickly burrows itself into our minds, even though the love he discusses is more celestial than earthly. Hall continually employs poetic metaphors to represent "internal heights," the ability of each human to recognize their highest self, as on the epic track, "The Love Wouldn't Die."
"That song is my favorite on this record," Hall says. "Musically it's very different than what I usually do. It's the second-to-last song, right before 'The Mountain,' which is this very triumphant journey of ascending a peak. With everything I do, that home stretch is the most difficult. The song is about living a spiritual life in a material world, of being a stranger in a strange land. At some point you get scared of being so different, and you want to conform and be like everybody else. But once you have a higher taste of spiritual life, everything else seems mundane. No matter how hard you try to fall asleep to this spiritual part of you, you can't. That love won't die."
Trevor Hall's heartfelt balladry may perhaps prove more meaningful to fans than his powerful rock anthems. Trevor Hall has accomplished what great musicians do when presented with such circumstances: he created lasting art to inspire and comfort others.Everything Everytime Everywhere is the testament of an inner warrior trying to lift himself and those around him out of the everyday maladies that plague our lives. There are songs to fall asleep to, songs to wake up by, and songs to feel good about yourself. They encapsulate life and make you a part of Trevor Hall's world, while his music becomes part of yours.
-
Trevor Hall w/ Special Guest
Thursday, December 8th, 2011
Doors:  7:00 pm | Show Time:  8:00 pm