Trey Anastasio's 'Northern Exposure' Tour 2008 + MP3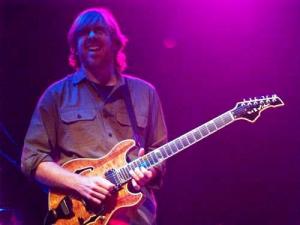 Public on sales for Trey's eight show Fall Tour with Classic TAB band mates Russ Lawton, Tony Markellis and Ray Paczkowski go on sale to the general public this Friday and Saturday.
Please see below for a list of dates and on sale times. For specific show information, please visit Trey.com.
-----
Trey Anastasio and Classic TAB
"Northern Exposure" Tour 2008
10/16 Roseland Ballroom - New York, NY - on sale Friday September 12 at Noon (EST)
10/17 Chevrolet Theatre - Wallingford, CT - on sale Friday September 12 at 4PM (EST)
10/18 Palace Theatre - Albany, NY - on sale Saturday September 13 at 10AM (EST)
10/19 Higher Ground - Burlington, VT - on sale Friday September 12 at 11AM (EST)
10/21 Lupo's - Providence, RI - on sale Friday September 12 at Noon (EST)
10/23 The Orpheum - Boston, MA - on sale Friday September 12 10AM (EST)
10/24 Electric Facory - Philadelphia, PA - on sale Friday September 12 at 10AM (EST)
10/25 The National - Richmond, VA - on sale Friday September 12 at 10AM (EST)