TRIBAL SEEDS at Fox Theater | 3/16/2012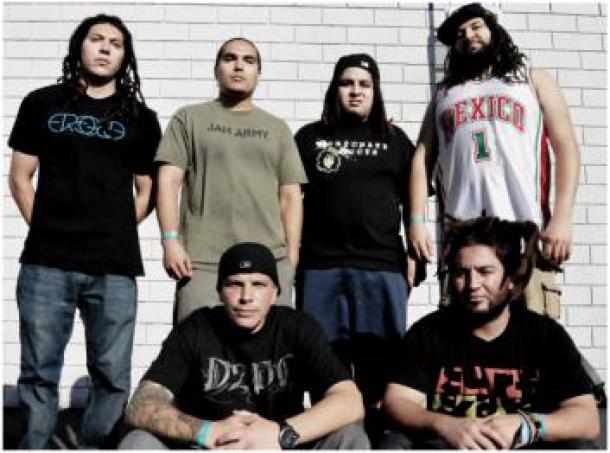 Z2 Entertainment is proud to present Tribal Seeds with Duane Stephenson & Fortunate Youth at the Fox Theatre on Friday, March 16th.  Tickets will go on sale to the public on Friday, December 16th for $13.00 in advance and $16.00 day of show.
With heavy influence from Bob Marley, Steel Pulse, and Midnite, this new and unique group brings a refreshing rock vibe to roots style reggae music. Spiritually driven and musically talented, Tribal Seeds have created an art form for rebel music enthusiast! With comparisons to the legendary group, The Police, they bring an authentic sound that reaches a broad demographic. 
The group is headed by two brothers, both raised playing instruments since early childhood in San Diego. The lead singer Steven writes the lyrics for the group, and his brother Tony-Ray along with the band produces all their music. They have toured throughout North America as well as Mexico and Hawaii, and have shared the stage with Matisyahu, The Wailers and Gregory Isaacs. They went on tour in 2007 with headliners including Barrington Levy, Yellowman, Israel Vibrations, Tanya Stephens, Elan and many others.
Their last full album THE HARVEST was released in June of 2009 & debuted at the number 5 spot on the Billboard Reggae Charts. THE HARVEST is a follow up to their first official, self-titled album which was picked on iTunes "Best of 2008″ list. The new album consists of fourteen new and original songs, written and produced by Tribal Seeds. Lead singer, Steven continues the task of writing the lyrics, while his brother T-Ray (keyboards) and the rest of the band compose all of their music. THE HARVEST was recorded & mixed by Alan Sanderson at Signature Sound studios in San Diego, Ca. Mastered by Erik Lobson at Universal Mastering.
Catch Tribal Seeds in 2011 as they tour nation wide in support of their upcoming release, "SoundWaves" Ep.
-
Friday, March 16th, 2012
Doors:  7:30 pm
Show Time:  8:30 pm