Trifecta of Dark Star Orchestra Announcements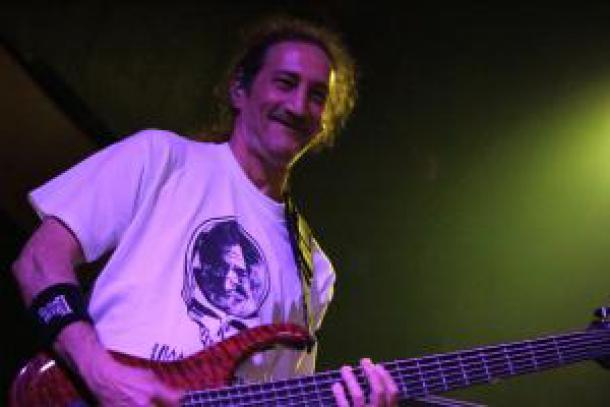 Fresh in from its debut international Jam in the Sand festival in Negril, Jamaica, Dark Star Orchestra announces today the offering of yet another intimate experience for its fans. 'DSO High School' is a week-long retreat at Full Moon Resort in the Catskills August 5 – 9 offering an exclusive curriculum with workshops, activities, lessons as well as three Dark Star Orchestra shows. DSO takes you back to school as part of the Music Masters Camp series where educational, recreational and artistic workshops fill the days and nights including such 'classwork' as: 
-'Touring with the Dead' - Donna Jean Godchaux sharing stories of playing and touring with the Grateful Dead during her years with the band from 1972-1979.
-'Grateful Dead Pianists' - Go in depth with Rob Barraco on the various piano styles of Ron "Pigpen" McKernan, Tom Constantine, Keith Godchaux, Brent Mydland, Bruce Hornsby and Vince Welnick.
-'Tapers 101' - An in-depth listening session with Grateful Dead recording engineer Betty Cantor-Jackson, with archivist and DSO member Rob Eaton as never-before-heard master reel tapes will be unearthed, played and discussed.
Additional offerings include detailed music lessons and interactive jams with members of Dark Star Orchestra including DSO's drummers, guitarists Rob Eaton and Jeff Mattson, harmonizing with Donna Jean, Rob Barraco and Lisa Mackey and many others.
DSO High School packages are available now and include catered food, a variety of accommodations from upscale lodging to tent camping at Full Moon Resorts which is located one half hour west of Woodstock, New York. A $200 discount is available for Early-Bird signups now through April 1. Complete information is available at http://highschool.darkstarorchestra.net.
Additionally, the 2nd annual Dark Star Jubilee Festival, scheduled for Memorial Day Weekend at Legend Valley in Thornville, OH, has added new artists to the multi-day camping festival. The additions include JGB featuring Melvin Seals, David Gans, Pigeons Playing Ping Pong, and Cabinet who join the event featuring 3 nights of Dark Star Orchestra, Mickey Hart Band, Yonder Mountain String Band, Karl Denson's Tiny Universe, The Wailers, The New Orleans Suspects Featuring Paul and Fred from Little Feat, The Werks, Greensky Bluegrass, Donna Jean Godchaux Band featuring Jeff Mattson, Pimps of Joytime, Marco Benevento, Elephant Revival, John Brown's Body and more. Early Bird tickets for the Dark Star Jubilee are available through 5 PM Monday, March 18. Complete festival details are online at www.darkstarjubilee.com
Recreating the Grateful Dead spirit like no other band can, DSO is rapidly approaching the 'event horizon', a line where they'll have played as many shows as the Dead did in 30 years – in nearly half the time. Touring for over 15 years and nearing 2200 performances (The Grateful Dead ended somewhere in the mid-2300 range), Dark Star Orchestra announces today a plethora of summer tour dates with the addition of these shows:
6/28      Mishawaka Amphitheater – Bellvue, CO
6/29      State Bridge Lodge – Bond, CO
6/30      State Bridge Lodge – Bond, CO
7/2        Crossroads Kansas City – Kansas City, KS
7/3        Simon Estes Amphitheater – Des Moines, IA
7/4        Summerfest – Milwaukee, WI
7/5        Minnesota Zoo Amphitheater – Minneapolis, MN
7/6        Park West - Chicago, IL
7/8        Veteran's Park Amphitheater – Springfield, OH (free show)
7/20      Great South  Bay Music Festival – Patchogue, NY
7/25      Gathering of the Vibes – Bridgeport, CT
7/26      Showboat Atlantic City – Atlantic City, NJ
7/27      The Hamilton – Washington D.C.
7/30      Bottle & Cork – Dewey Beach, DE
7/31      Bottle & Cork – Dewey Beach, DE 
8/1        Bear's Picnic -- Laurelton, PA
8/2        NorVa - Norfolk, VA
8/3        Heritage Amphitheater at Pocahontas State Park – Chesterfield, VA
8/5        DSO High School - Full Moon Resort – Big Indian, NY
8/6        DSO High School - Full Moon Resort – Big Indian, NY
8/7        DSO High School - Full Moon Resort – Big Indian, NY
8/8        DSO High School - Full Moon Resort – Big Indian, NY
8/9        DSO High School - Full Moon Resort – Big Indian, NY
8/10      Pier Six -- Baltimore, MD
8/11      Jefferson Theater -- Charlottesville, VA
8/14      Greenfield Amphitheater - Wilmington, NC
8/15      Ziggy's - Winston Salem, NC
8/16      Pisgah Brewing – Black Mountain, NC
8/17      Pisgah Brewing – Black Mountain, NC