Turbine Picking Up Speed In Colorado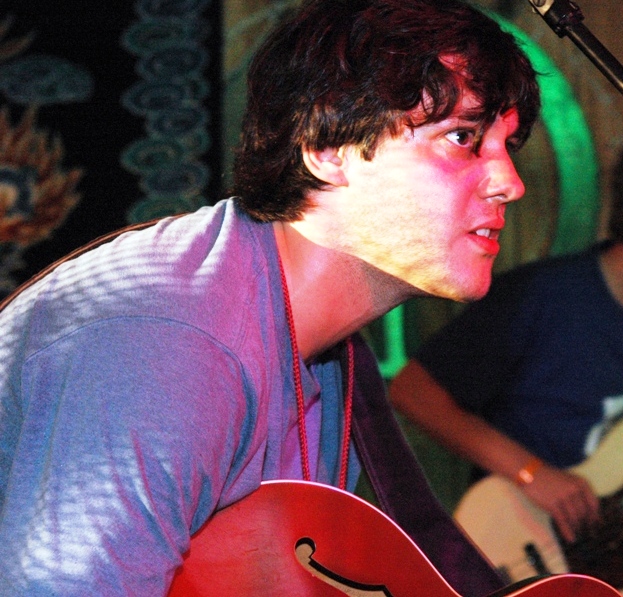 Turbine has been building a following the past few years around their dynamic live performances and constant touring schedule. Exploring various styles of music from rock to bluegrass to sci-fi, they use their vast catalog of songs as launching pads for improvisation. Recently chosen by Relix Magazine as artists "On the Verge", they have now released their second studio album Reward to critical praise. Ryan Rightmire, playing the harmonica and acoustic guitar at the same time, brings this classic combo into the 21st century as he manipulates effects that can turn his harmonica into an electric guitar, organ, and even a turntable. Jeremy Hilliard, in addition to being a prolific songwriter, brings an explosive electric guitar style steeped in the blues and roots traditions of the south. This one two punch of intertwining soloists, backed by Eric Johnson on drums and Justin Kimmel on bass, sound like nothing you've heard before. Their ability to switch styles has allowed them to play in any situation, from performing Led Zeppelin songs with Marco Benevento of The Duo to sitting in with bluegrass legends the Del McCoury Band.
Based out of New York City, they have appeared twice at the Wakarusa Festival, twice at the 10,000 Lakes Festival, Strange Creek Campout, Camp Creek, The Gathering of the Vibes, The Sunshine Daydream Festival, and three years at the Bele Chere Festival. They have also appeared at such renowned venues as the B.B. King Blues Club, State Theatre in VA, the Knitting Factory, Lion's Den, Paradise Rock Club, Iron Horse, North Star Bar, the Haunt, Starr Hill, and Nectar's. They have shared the bill with countless talented bands including Bob Weir and Ratdog, Trey Anastasio, The Black Crowes, Derek Trucks, Phil Lesh and Friends, Les Claypool, Jimmy Herring, The Benevento/Russo Duo, The Del McCoury Band, The String Cheese Incident, Gov't Mule, Drive-By Truckers, and Widespread Panic.
Turbine's new album Reward, released in 2007, brings their songwriting and musicianship to the next level. In it you can hear the many influences that have made them who they are today, from the songwriting of Bob Dylan to the futuristic sounds of Radiohead. But who are Turbine…
Jeremy Hilliard moved from Virginia to Manhattan to study jazz guitar. He attended the Mannes School of Music and soon began playing around the city. As his songwriting progressed he found himself identifying more along those lines than as a jazz musician. Ryan Rightmire actually started out playing the French Horn. He spent 15 years of intense studying in classical music and jazz, all the while experimenting with electronics and effects. Soon after moving to Manhattan he made a discovery: "the French Horn is a civilized instrument and I'm not a civilized man." It was then that he switched over to the harmonica and guitar. When Jeremy moved into the apartment next door to Ryan, they began a songwriting partnership. Eric Johnson, the newest member of the band, has added another dimension to this sound. Bringing an exploratory approach to the music, his intensity and drive to push the boundaries of improvisation take the band into unexpected places on a nightly basis. Justin Kimmel provides the final piece to the puzzle with his bass guitar and vocal harmonies. Originally from Colorado, he has the ability to seamlessly switch from one style to the next, anchoring the sound at every turn. To hear music and check Turbine's tour schedule, go to www.turbinemusic.com