U-Melt x2 in NYC Plus Spring Tour
New York City's favorite groove rockers, U-Melt, will kick off their Spring Tour with their first two night stand in their hometown on Friday, March 28th and Saturday, March 29th at the newly renovated and renamed Sullivan Hall (where the former Lion's Den used to stand). U-Melt will follow up their 2 night run with an extended Spring Tour, which includes a return to New Orleans for a late night Jazz Fest show at the Blue Nile on Saturday, May 3rd with DJ Logic, as well as three shows with their friends Umphrey's McGee at the beginning of April.
Following this weekend's shows in NYC, U-Melt will travel down south for a couple shows with Umphrey's, including stops at The House of Blues in Myrtle Beach, SC on 4/2 and The Orange Peel in Asheville, NC on 4/3, before heading back up north for a co-bill with Ryan Montbleau Band on Saturday, 4/5 at The Bearsville Theater in Woodstock, NY. U-Melt will then meet back up with Umphrey's on Friday, 4/11 at the Calvin Theatre in Northampton, MA, before heading to Rhode Island for a headlining performance at The Wheel House in Narragansett on Saturday, 4/12.
After taking the following week off to continue work on their upcoming studio album, U-Melt will head back down south for an extended tour, which will kick off with at The 8x10 with a co-bill with The Pnuma Trio on Thursday, 4/24. From there, U-Melt will headline The Mix One6 in Roanoke, VA on 4/25, Headliners in Columbia, SC on 4/26, Smith's Olde Bar in Atlanta, GA on 4/27, Proud Larry's in Oxford, MS on 4/29, Martin's in Jackson, MS on 4/30, and Zydeco in Birmingham, AL on 5/1.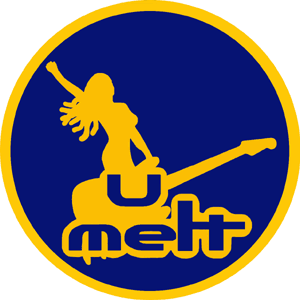 U-Melt will then travel down to the Crescent City for their second consecutive late night Jazz Fest show, this year to be held at The Blue Nile, during the late night hours of 5/3 (technically 5/4). U-Melt is exited to be joined by fellow New Yorker DJ Logic for this performance, which will kick off around 2:00am.
Following their late night performance, U-Melt will head home to wrap up their Spring Tour with a return to NxNW in Philadelphia, PA on Friday, 5/9.
U-Melt has already revealed a small preview of their summer festival plans, which will include returns to the Summer Camp Music Festival in Chillicothe, IL over Memorial Day weekend and NLQP in Garrettsville, OH on the Thursday, 7/3. U-Melt has just announced it will also be making their debut at The Disco Biscuit's Camp Bisco in Mariaville, NY in mid-July.
Mar 28 & 29- Sullivan Hall- New York, NY
Apr 2- House of Blues - Myrtle Beach, SC (w/ Umphrey's McGee)
Apr 3- The Orange Peel- Asheville, NC (w/ Umphrey's McGee)
Apr 5- Bearsville Theater- Woodstock, NY (Co-Bill with Ryan Montbleau Band)
Apr 11- Calvin Theatre - Northampton, MA (w/ Umphrey's McGee)
Apr 12- The Wheel House - Narragansett, RI
Apr 24- The 8x10 - Baltimore, MD (Co-Bill with The Pnuma Trio)
Apr 25- The Mix One6 - Roanoke, VA
Apr 26- Headliners - Columbia, SC
Apr 27- Smith's Olde Bar - Atlanta, GA
Apr 29- Proud Larry's - Oxford, MS
Apr 30- Martin's - Jackson, MS
May 1- Zydeco - Birmingham, AL
May 3- The Blue Nile - New Orleans, LA (Late Night show feat. DJ Logic)
May 9- NxNW - Philadelphia, PA
May 23- May25- Summer Camp Music Festival - Chillicothe, IL
Jun 20- River St. Jazz Cafe, Plains, PA
Jun 21- Stonehenge Music Festival - Kellyburg, PA
Jul 3- NLQP's Rythmfest - Garrettsville, OH
Jul 17- 19- Camp Bisco - Mariaville, NY