Umphrey's McGee & STS9 Team Up For 2013 Summer Tour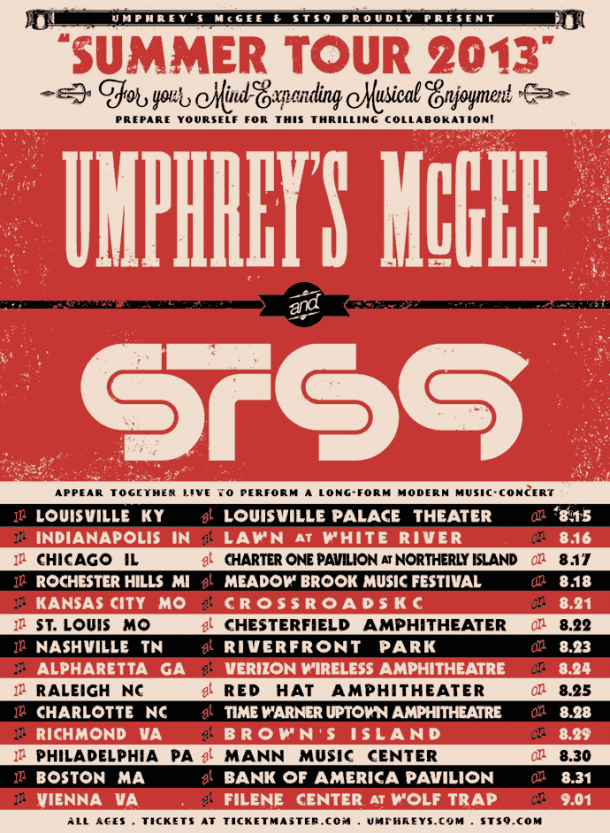 Umphrey's McGee and STS9 are proud to announce a summer tour for the ages. Uniting for an extended co-bill tour for the first time in five years, this thrilling collaboration will visit some of the finest amphitheaters and concert venues this (east) side of the Mississippi (except St. Louis if you're paying attention).
Each band will perform a long-form modern music concert each night, promising an experience to behold for your mind expanding musical enjoyment. Pre-sale will begin at high noon, 12:00 pm ET, on Wednesday May 1st through UMTicketing; the best available tickets will be offered during this exclusive pre-sale window. VIP packages will be available for every event, full details to follow.
Public on-sale will begin Saturday May 4th. Come one, come all, we'll see you this summer!